2009 - 2012
May 12, 2009: John T. Morton is appointed assistant secretary of U.S. Immigration and Customs Enforcement
John Morton was unanimously confirmed as assistant secretary of U.S. Immigration and Customs Enforcement by the Senate on May 12, 2009. Prior to his appointment by the president, Morton spent 15 years at the Department of Justice. At the Department of Justice, Morton served in several positions including assistant United States attorney, counsel to the deputy attorney general and acting deputy assistant attorney general of the criminal division. His title changed to director July 2010.
Highlights
Secure Communities activates the first jurisdiction in Harris County, Texas.
Detention and Removal Operations removes John Demjanjuk, a former Nazi death camp guard, to Germany through a court order of removal obtained by the U.S. Department of Justice.
National Bulk Cash Smuggling Center is established in Vermont.
The Cyber Crimes Center launches Operation Delego, which dismantles an international pedophile ring that operated an invitation-only Internet site named Dreamboard.
The Computer Forensic Program institutes a hard drive repair program for situations where the retrieval of digital evidence would otherwise be inaccessible.
The Victim Assistance Program establishes the Forensic Interview Program to support investigations involving victims and witnesses of child exploitation and human trafficking cases.
ICE removes Khalid Al-Jawary to Sudan as a result of successful prosecution by Office of the Principal Legal Advisor attorneys. Al-Jawary attempted to bomb three different buildings in the United States by using large car bombs.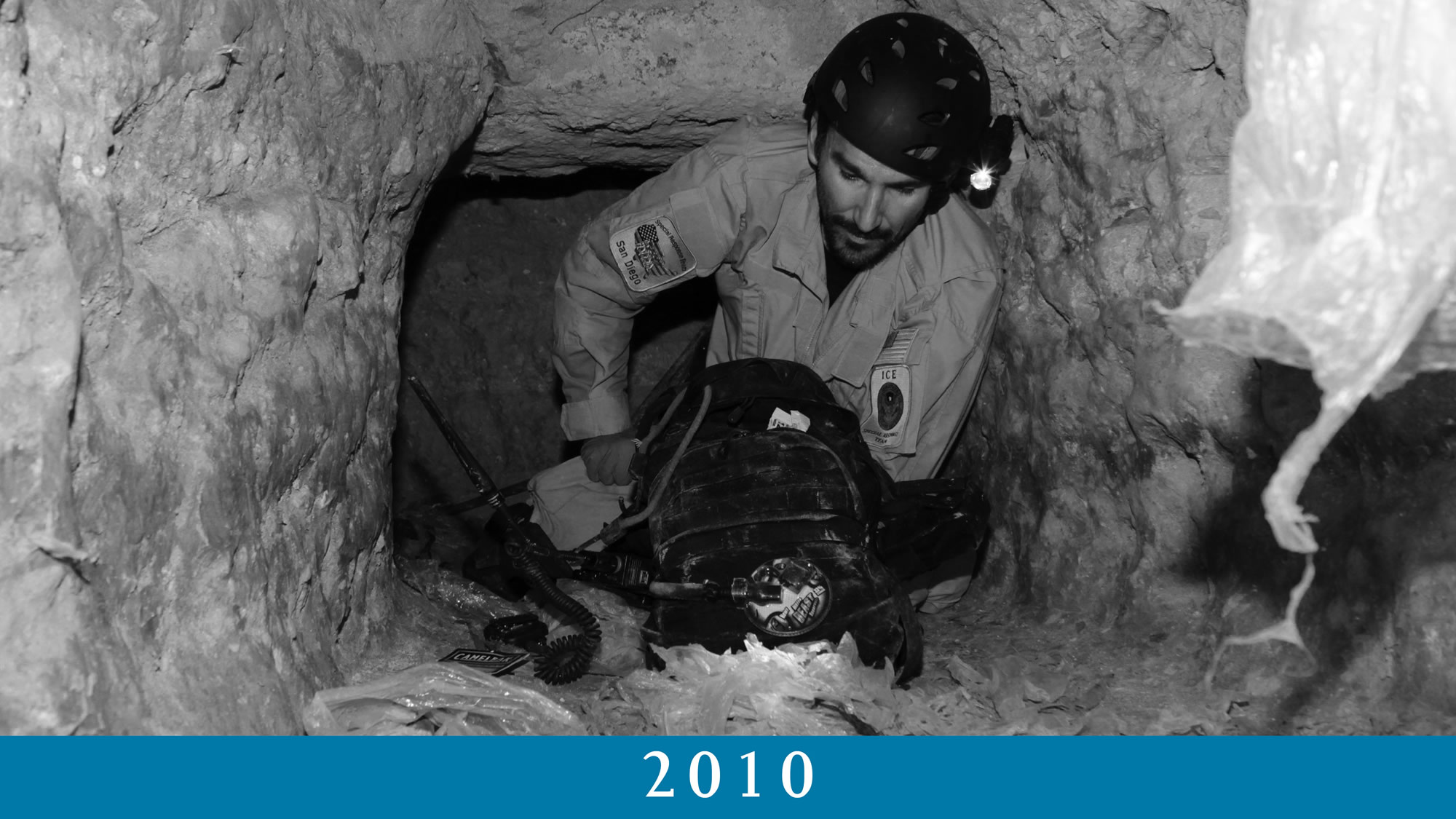 June: Inside U.S. Immigration and Customs Enforcement, the two largest directorates are renamed
Detention and Removal Operations is renamed Enforcement and Removal Operations and Office of Investigations is renamed Homeland Security Investigations. In a message to employees about the name changes, U.S. Immigration and Customs Enforcement Director Morton says that U.S. Immigration and Customs Enforcement will be better able to fulfill its mission if it is aligned around its two core operational responsibilities of criminal investigations and civil immigration enforcement.
Highlights
Detention and Removal Operations is renamed Enforcement and Removal Operations (ERO) and Office of Investigations is renamed Homeland Security Investigations (HSI).
Workforce Management Division merges Office of Investigations, Office of Intelligence and Office of International Affairs under Homeland Security Investigations.
Management and Administration directorate is formed.
The On-Site Detention Monitoring Unit is established in response to Director Morton's initiative on immigration detention reform to enhance oversight and care of detainees in ICE custody.
ICE launches its Online Detainee Locator System, a public, Internet-based tool designed to assist family members, attorneys and other interested parties in locating detained aliens in ICE custody.
HSI-led National Intellectual Property Rights Coordination Center launches Operation In Our Sites, an initiative aimed at combatting Internet counterfeiting and piracy.
HSI-led Operation Pacific Rim results in 24 indictments and seizures totaling more than $174 million in cash, 3.8 tons of cocaine and $179 million in property. The operation targeted a major drug trafficking organization.
The Office of the Principal Legal Advisor successfully prosecutes and removes Marko Boskic, a Bosnian Croat soldier who participated in the murder of more than 1,000 Muslim men and boys outside Srebrenica in July 1995.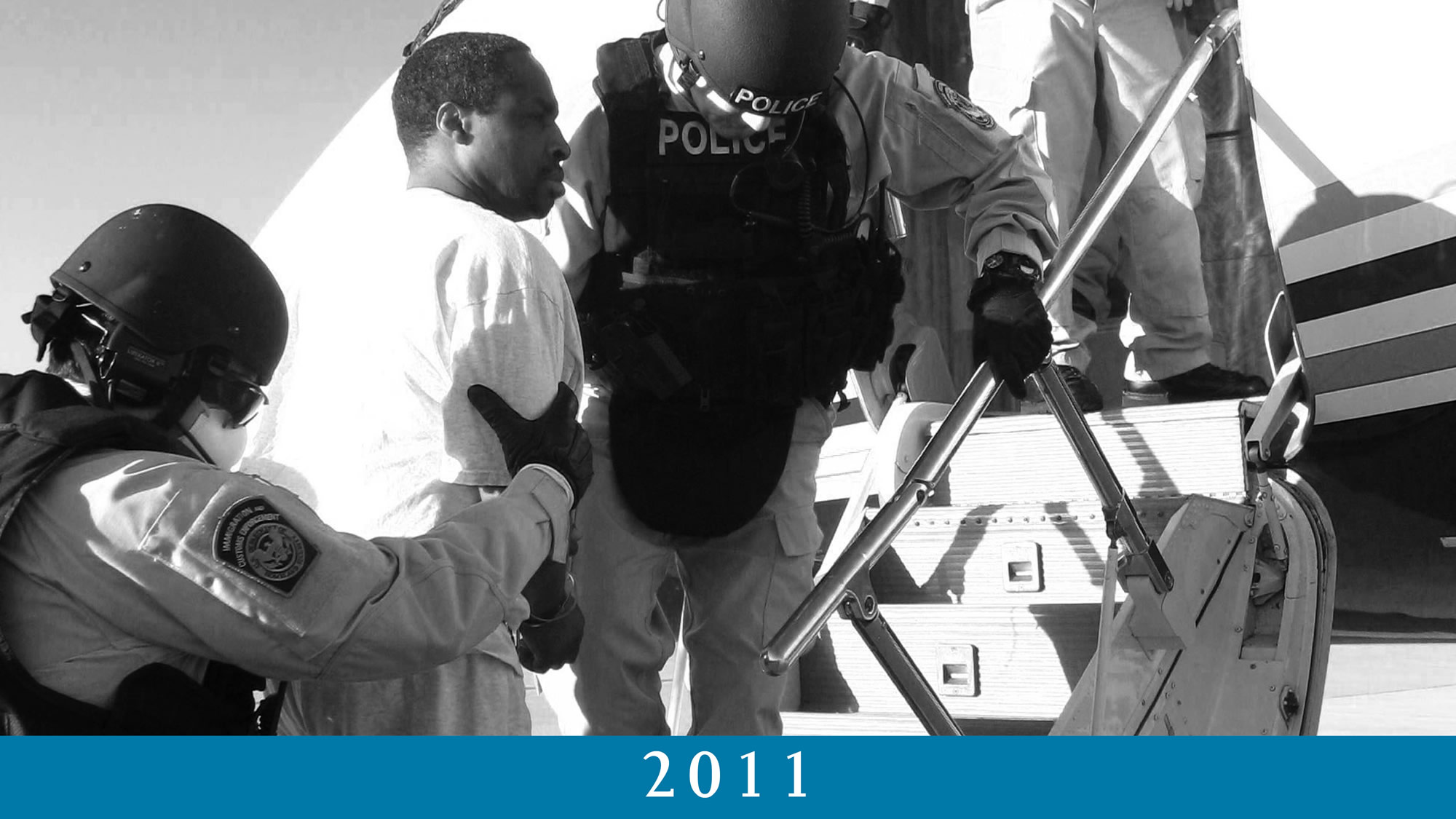 Highlights
ERO launches first national Operation Cross Check, a large-scale operation targeting convicted criminal aliens. ERO arrests 5,343 criminal aliens.
ERO Phoenix and El Paso offices begin collaborating with U.S. Customs and Border Protection on the Alien Transfer and Exit Program.
There are 36,587 subsequent Alien Transfer and Exit Program removals.
ICE's HSI-led Project Southern Tempest leads to the arrest of the 20,000th gang member since the inception of Operation Community Shield.
Tyson Foods, Inc., which employs almost 100,000 people at locations throughout the United States, is the first major food company to become a full member of the ICE Mutual Agreement between Government and Employers or IMAGE program.
ICE Personnel Recovery Unit is launched to guide ICE employees and their families on emergency planning while overseas.
Cyber Crimes Center launches the Victim Identification Program as part of its Child Exploitation Investigations Unit.
HSI's Tactical and Wireless Communications Program takes possession of the first of three Mobile Command Center vehicles specifically designed to support communications during large-scale operations, contingencies and natural disaster call-outs.
Office of the Principal Legal Advisor attorneys help review and revise ICE's existing performance based national detention standard on the prevention of sexual abuse and assault.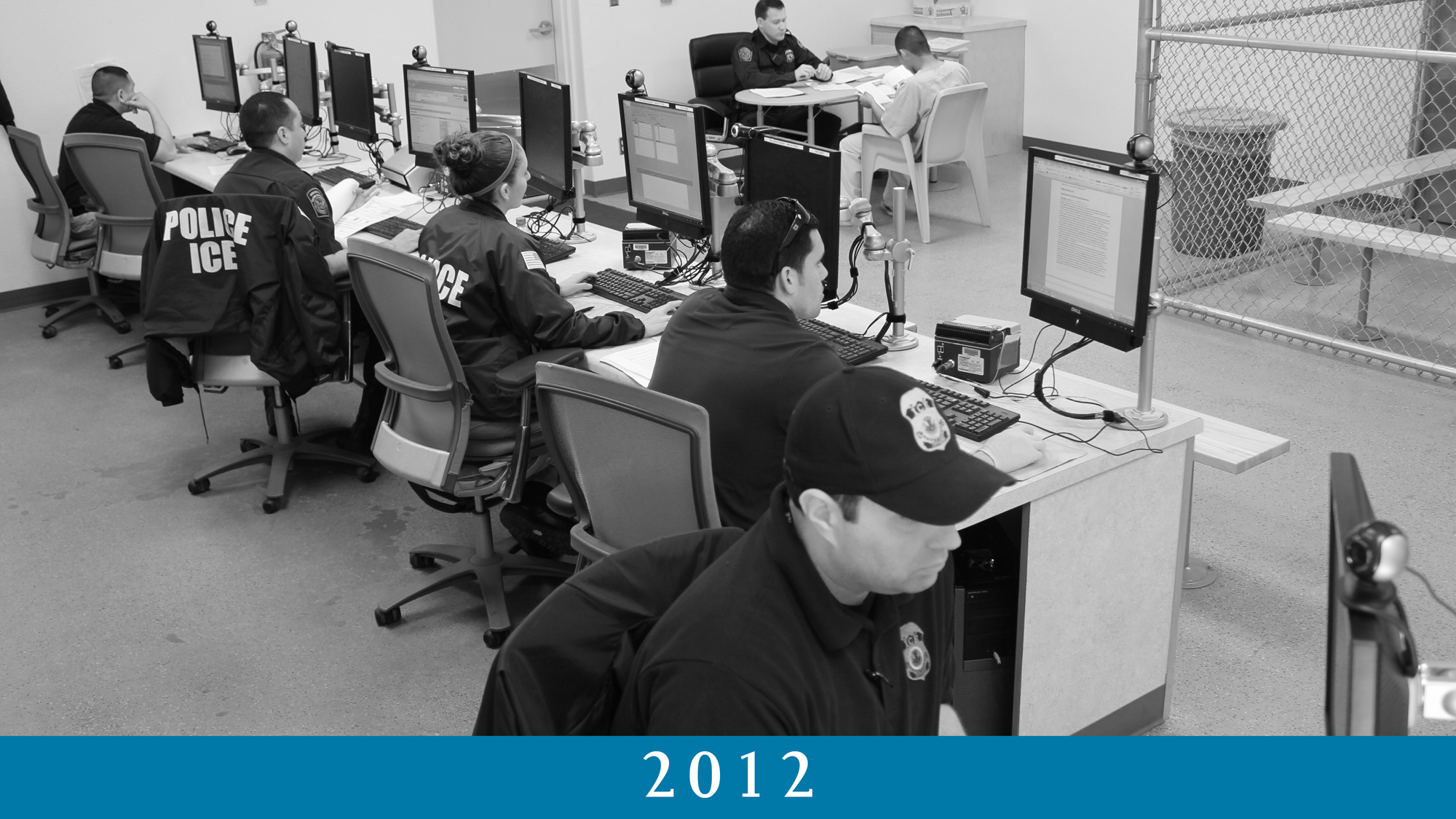 The Criminal Alien Removal Initiative is established, which adds 25 more Fugitive Operations Teams to the National Fugitive Operations Program, bringing the total number of teams to 129.
Fugitive Operations Teams make a total of 37,371 arrests, their largest total of criminal arrests in a single year.
ICE opens its first civil detention facility in Karnes, Texas, marking a major milestone in the agency's long-time effort toward immigration detention reform.
HSI's Forensic Laboratory achieves accreditation through the American Society of Crime Laboratory Directors Laboratory Accreditation Board.
Cyber Crimes Center launches Operation Sunflower to identify and rescue victims, and to arrest and seek prosecutions for their abusers and others engaged in the possession, distribution and production of child pornography.
ICE is appointed the chair of the Virtual Global Taskforce.
HSI Technical Operations builds a new high-tech facility complete with a new Technical Operations Surveillance Network that houses HSI systems to provide greater reliability in support of investigations worldwide.
Visa Security Program screens approximately 1.3 million visa applications worldwide.
The Office of the Principal Legal Advisor completes the review of more than 400,000 cases and approximately 13,000 appellate cases for eligibility for the exercise of prosecutorial discretion.
2013: ICE's First Decade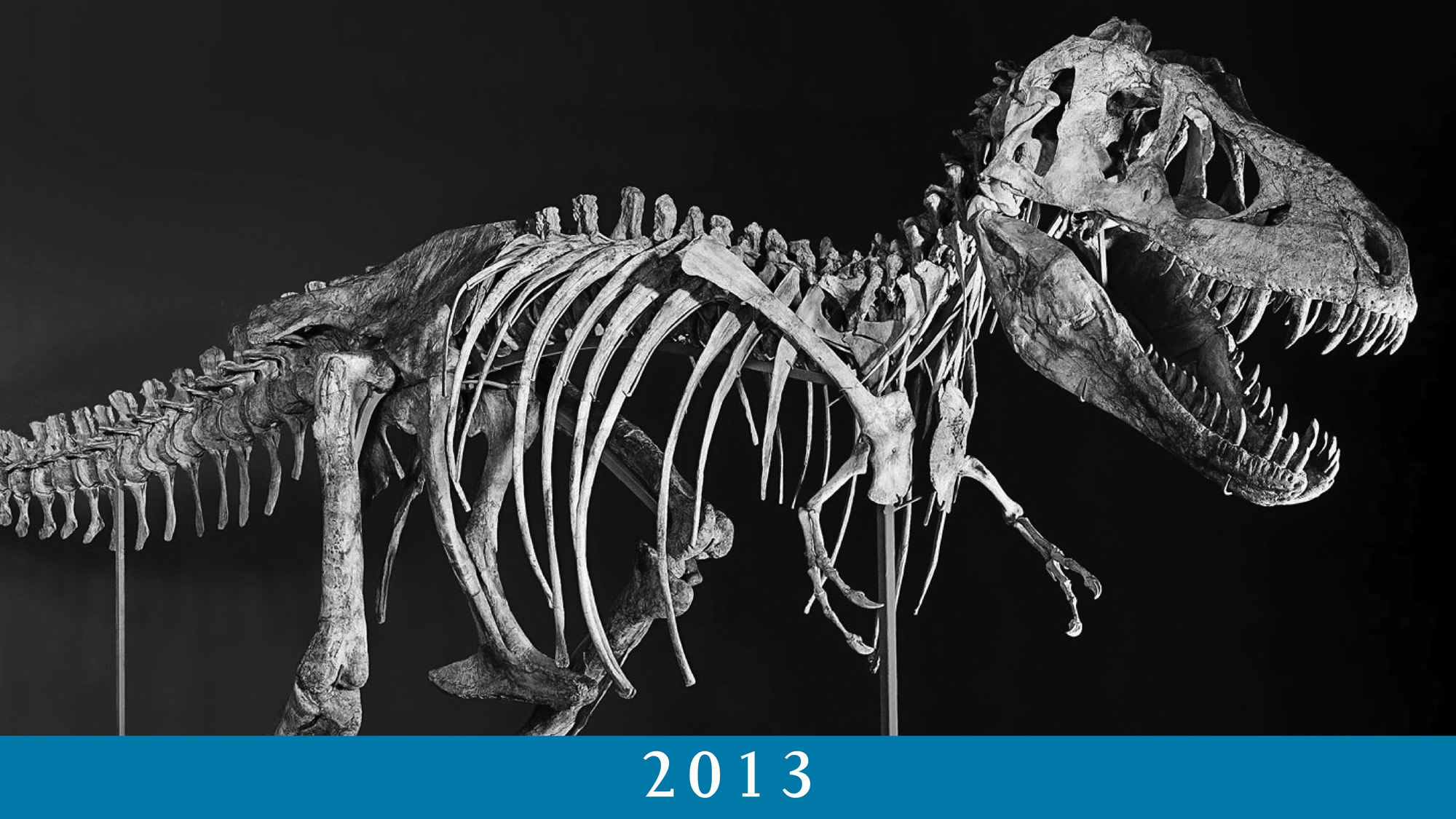 March: 10th anniversary of U.S. Immigration and Customs Enforcement recognized by President Barack Obama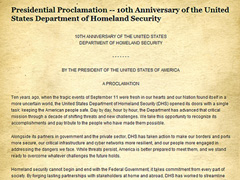 President Barack Obama recognizes the 10th anniversary of the U.S. Department of Homeland Security and its component agencies in a presidential proclamation, calling on all Americans to recognize the U.S. Department of Homeland Security for improving America's readiness and resilience.
September: ICE launches smartphone app to locate predators, rescue children from sexual abuse and exploitation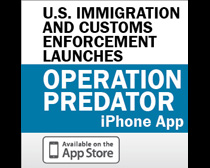 U.S. Immigration and Customs Enforcement's (ICE) Homeland Security Investigations (HSI) launched a new smartphone app – the first of its kind in U.S. federal law enforcement – designed to seek the public's help with fugitive and unknown suspect child predators.
October: Veteran "HEROs" join ICE efforts to bring child predators to justice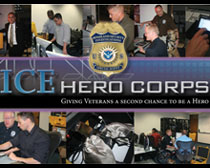 Acting Secretary of Homeland Security Rand Beers joined U.S. Immigration and Customs Enforcement (ICE) Acting Director John Sandweg, U.S. Special Operations Command Director of the Care Coalition Kevin McDonnell and National Association to Protect Children Executive Director Grier Weeks in a swearing in ceremony for 17 veterans – many of whom were wounded in the line of duty – as part of the inaugural class of Human Exploitation Rescue Operative Child Rescue Corps, or HERO Corps.
2014 - 2017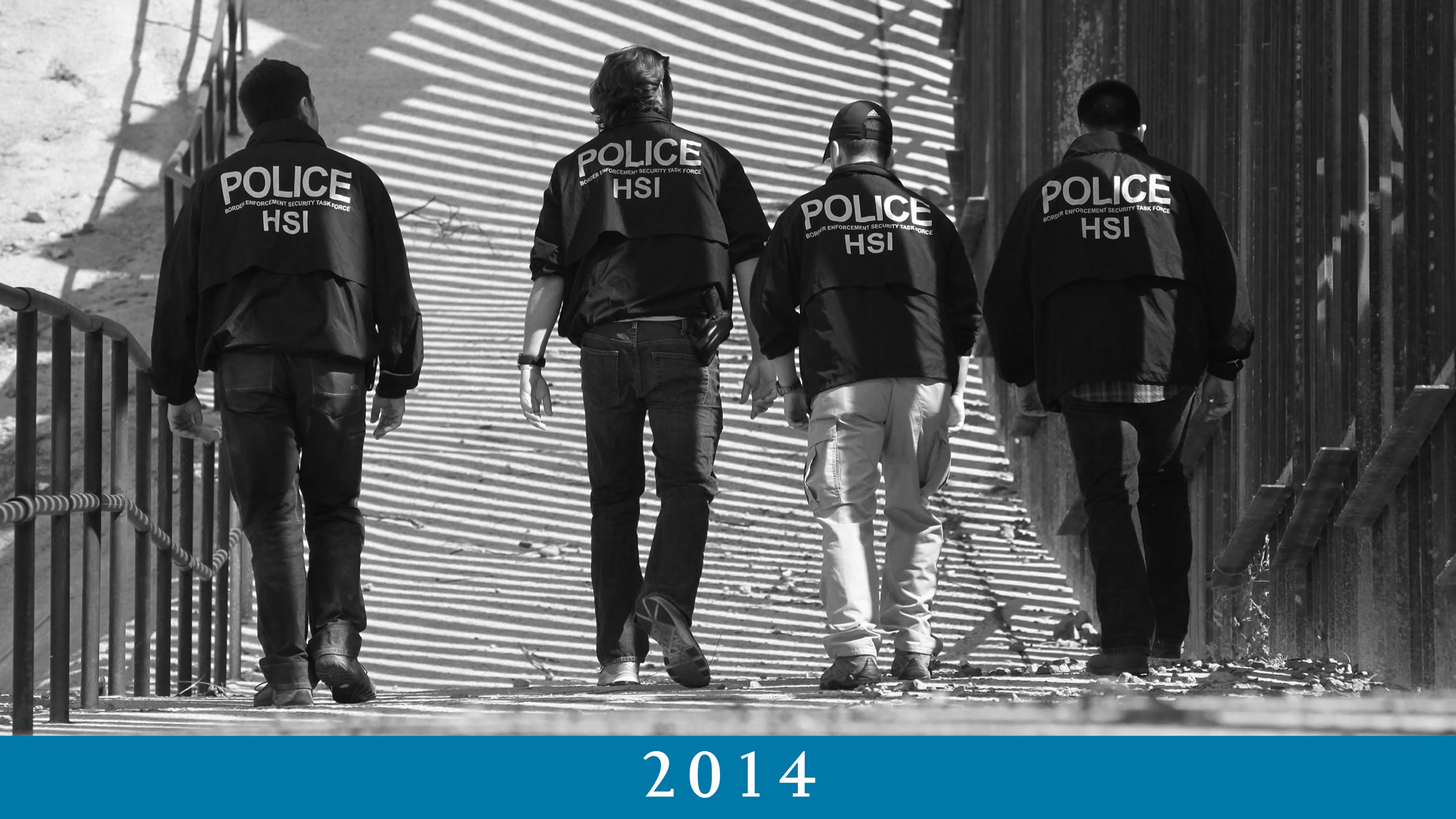 January: Federal agencies seize more than $21.6 million in fake NFL merchandise during "Operation Team Player"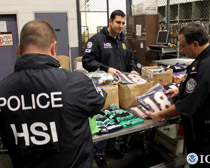 Federal officials teamed with the National Football League (NFL) to announce the record-breaking results of a nationwide law enforcement effort aimed at combatting counterfeit sports merchandise.
March: Thomas S. Winkowski is appointed Principal Deputy Assistant Secretary of U.S. Immigration and Customs Enforcement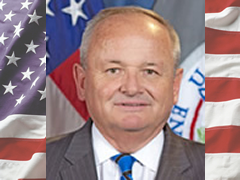 Thomas S. Winkowski is appointed as the Principal Deputy Assistant Secretary of ICE by Secretary of Homeland Security Jeh Johnson. Prior to assuming responsibility for ICE, Winkowski held a series of leadership positions during his nearly four decades with U.S. Customs and Border Protection (CBP) and its predecessor agencies, including as Acting Commissioner of CBP.
March: ICE launches national cyber safety campaign to help protect kids from online sexual predators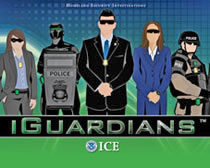 Representatives from federal and local law enforcement, along with a leading children's advocacy organization, announced the launch of Project iGuardian, a first-of-its-kind national cyber safety campaign spearheaded by U.S. Immigration and Customs Enforcement's (ICE) Homeland Security Investigations (HSI) in partnership with the National Center for Missing & Exploited Children (NCMEC).
June: 22 arrested in New Mexico for operating international car theft ring connected to Sinaloa drug cartel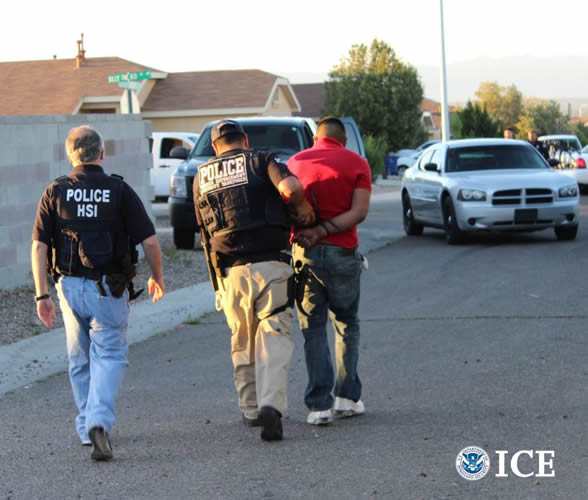 Twenty-two people were arrested in the Albuquerque area and throughout New Mexico during the takedown of a major international auto theft and drug trafficking ring with ties to the Sinaloa drug cartel. Those arrested face charges for their alleged roles in a large scale car theft scheme that shipped stolen luxury vehicles from New Mexico to Mexico in exchange for methamphetamine and heroin.
September: ICE expands reach of smartphone app designed to locate child predators and rescue their victims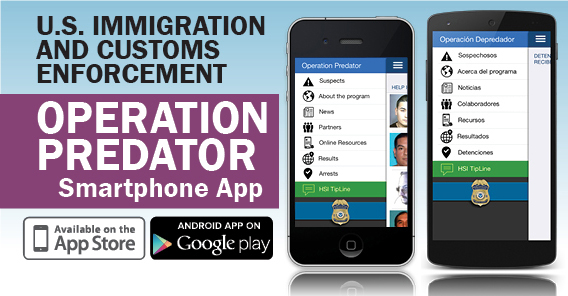 The Operation Predator app was made available for Android smartphones, and in Spanish for both Apple and Android versions. The app also provides additional resources about HSI and its global partners in the fight against child exploitation.
ICE arrests 19 fugitives across US during "Operation No Safe Haven"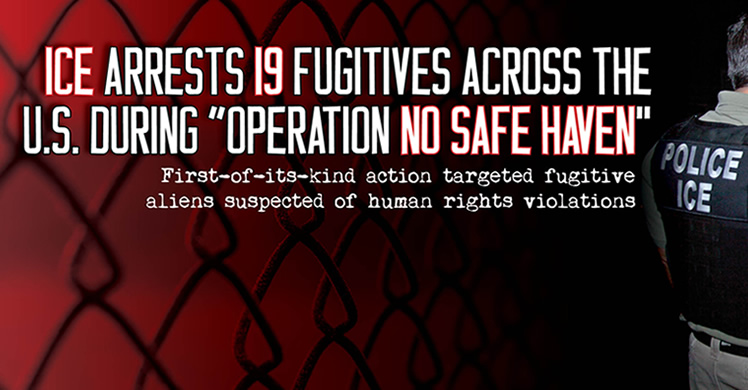 ICE arrested 19 fugitives sought for their roles in known or suspected human rights violations during a first-of-its-kind nationwide operation targeting these individuals in multiple cities across the United States. During the operation, ICE's National Fugitive Operations Program (NFOP) worked in coordination with the ICE Human Rights Violators and War Crimes Center (HRVWCC). The foreign nationals arrested during the operation all had outstanding removal orders and are subject to repatriation to their countries of origin. Of the 19 known or suspected human rights violators arrested during Operation No Safe Haven, eight individuals were also convicted criminal aliens.
Large-scale law enforcement effort targets downtown Los Angeles businesses linked to money laundering for drug cartels
Approximately 1,000 law enforcement officials fanned out across the Fashion District in downtown Los Angeles to execute dozens of search and arrest warrants linked to businesses suspected of using "Black Market Peso Exchange" (BMPE) schemes to launder narcotics proceeds for international drug cartels. During the enforcement actions, authorities arrested nine defendants and seized what is estimated to be at least $65 million in cash and bank deposits stemming from asset forfeiture actions filed as part of the ongoing investigations.
October: ICE arrests 62 criminal aliens and immigration violators during 3-day central and south Texas enforcement operation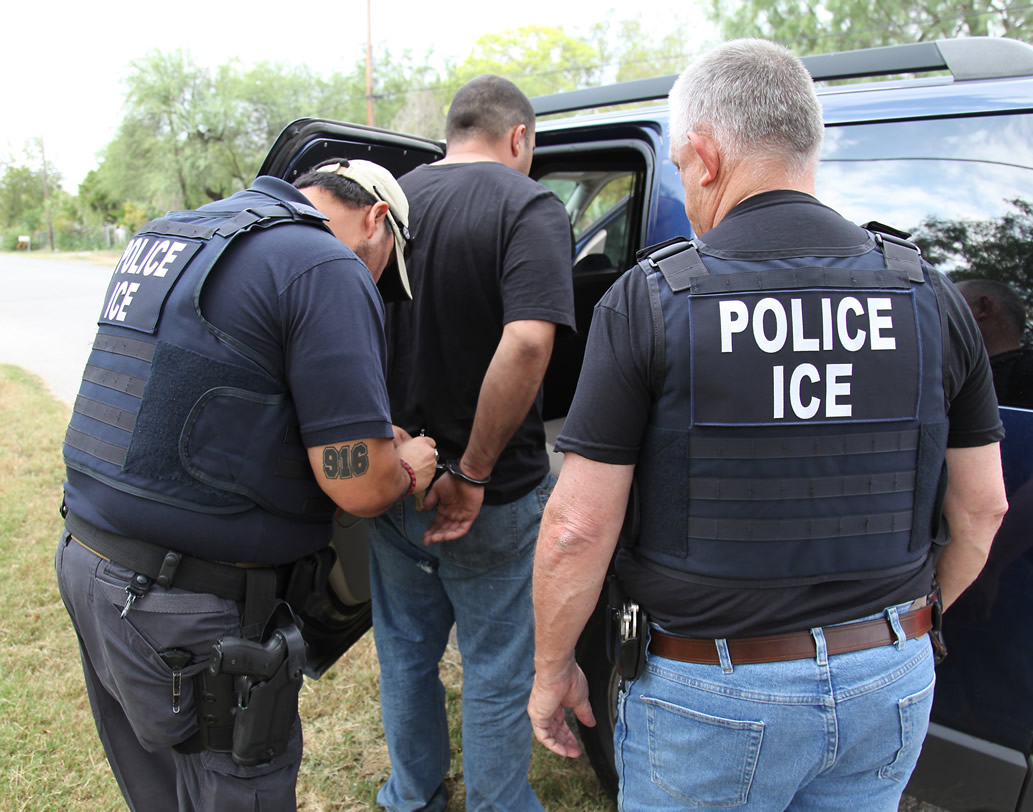 ERO officers arrested 62 criminal aliens, fugitives and other immigration violators in central and south Texas during a three-day multi-city enforcement operation.
December: Sarah R. Saldaña sworn in as fourth director of ICE
On December 23, Sarah R. Saldaña is sworn in as the director of ICE.
Prior to assuming responsibility for ICE, Director Saldaña served as the United States Attorney for the Northern District of Texas. In that position, she led a staff of more than 200 employees, including approximately 100 attorneys.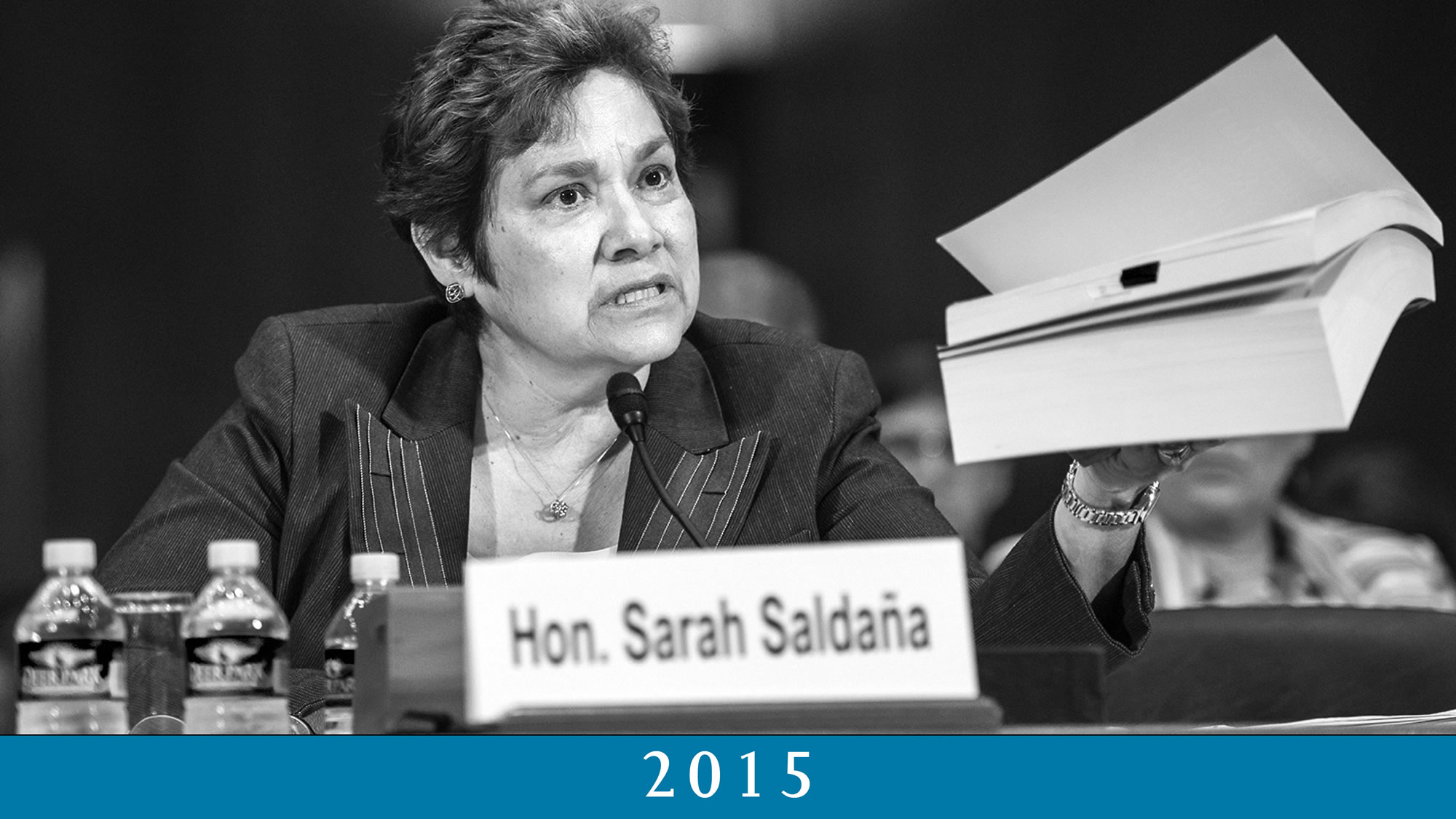 March: 2,059 convicted criminals arrested in ICE nationwide operation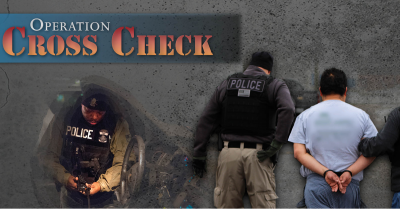 A five-day nationwide operation targeting convicted criminal aliens subject to removal from the United States yielded the arrest of 2,059 convicted criminals. The operation was led by ICE's ERO.
The operation, dubbed "Cross Check," began Sunday, March 1, and ended Thursday, March 5. Hundreds of ERO officers participated in the operation that focused on the arrests of public safety threats. Those arrested are from 94 countries and have a wide array of criminal convictions.
ICE arrests wanted child predator following public tip
ICE HSI arrested a suspected child predator in Raleigh, North Carolina, after a tip from the public led to his identification.
William Akers was identified by a member of the public who told investigators that he was employed in the Information Technology department of a Raleigh company. Within hours of the tip, HSI Raleigh special agents confirmed that Akers was indeed the John Doe who appeared in the video and arrested him while he was working the night shift at his company.
ICE's Enforcement and Removal Operations arrests 200th criminal alien convicted of sex crime under Sex Offender Registration Initiative
One of ICE's priorities is arresting child predators and bringing them to a court of law where they face justice, or in some cases, sending them back to their home countries.
ERO's Sex Offender Registration (SOR) initiative, which started in 2013, resulted in the arrest of 200 criminal aliens convicted of sex crimes in March 2015.
April: ICE arrests 976 gang members and associates during 'Project Wildfire' surge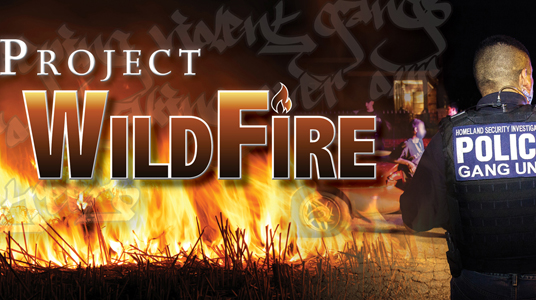 Nearly 1,000 gang members and associates from 239 different gangs were arrested in 282 cities across the U.S. during Project Wildfire, a six-week operation led by ICE's HSI. The operation targeted transnational criminal gangs and others associated with transnational criminal activity.
August: ICE 'most wanted fugitive' arrested in Virginia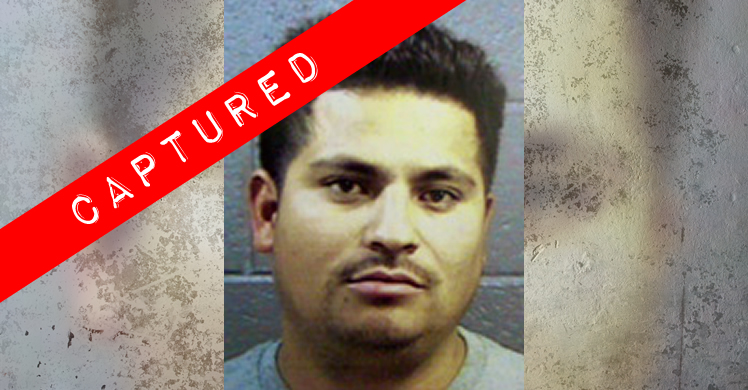 ERO arrested one of its most wanted fugitives, a convicted sex offender, in Norfolk. Walter Antonio Larios-Hernandez, 34, a citizen of El Salvador, was arrested after ERO officers located him outside of a residence in Norfolk. Larios-Hernandez was convicted in New Mexico of criminal sexual penetration of a child in 2003 and had separate convictions in Virginia including a conviction for driving under the influence in 2007. Larios-Hernandez was added to the ERO most wanted fugitives list in March 2015 after he eluded capture during a nationwide ERO operation targeting criminal aliens.
October: Feds shutter highly sophisticated smuggling tunnel south of San Diego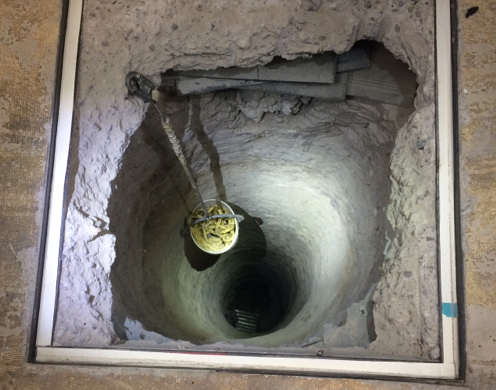 Federal agents with the San Diego Tunnel Task Force and Mexican authorities shut down one of the longest and most sophisticated smuggling tunnels ever discovered along the U.S.-Mexico border, seizing 12 tons of marijuana and arresting 22 suspects. The tunnel extended the length of approximately eight footballs fields, from a warehouse in Tijuana to a building in San Diego's Otay Mesa industrial park. The reinforced passageway featured lighting, ventilation equipment and a rail cart transportation system.
November: West Michigan fugitives surrender after being profiled on ICE's smartphone app to locate accused child predators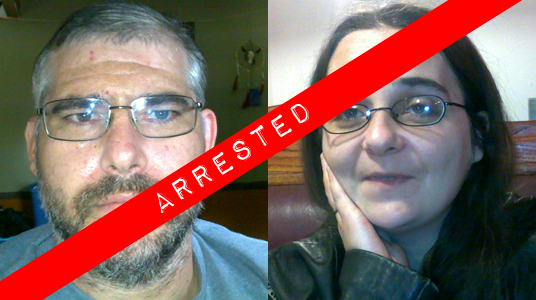 A west Michigan pair, who absconded during a federal child pornography investigation, are arrested after they surrendered to local authorities.
Authorities followed up on several tips in the intervening week after the pair was added to the Operation Predator app but their exact whereabouts remained unknown.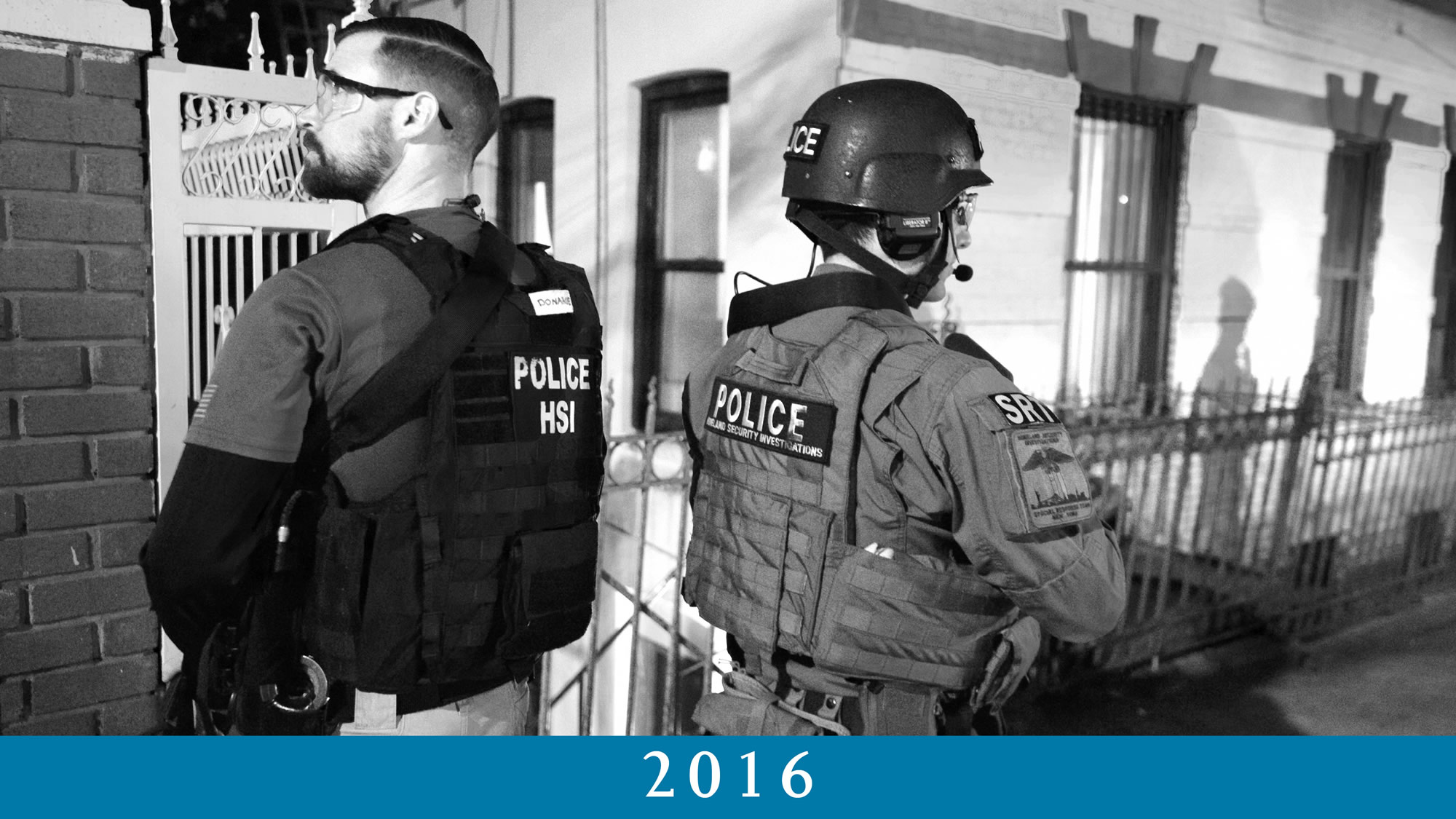 March: ICE arrests more than 1,100 in operation targeting gangs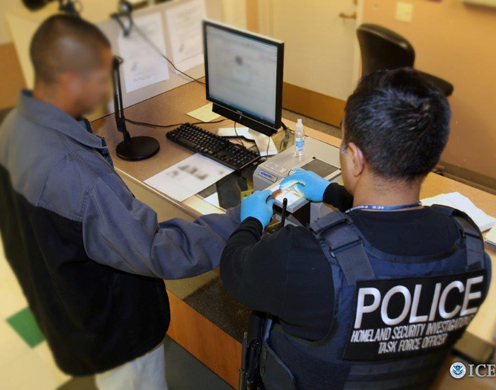 A five-week operation, dubbed Project Shadowfire, netted 1,133 arrests, including more than 900 transnational criminal gang members and others associated with transnational criminal activity, like drug trafficking, human smuggling and sex trafficking, murder and racketeering. The operation was led by HSI.
April: 21 charged with fraudulently enabling hundreds of foreign nationals to remain in US through fake "pay-to-stay" New Jersey college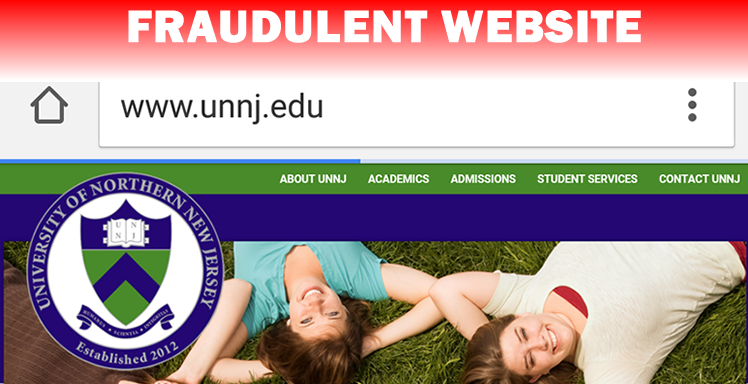 Twenty-one brokers, recruiters, and employers were arrested from across the United States, who allegedly conspired with more than a thousand foreign nationals to fraudulently maintain student and foreign worker visas through a "pay-to-stay" New Jersey college. The arrests resulted from an extensive probe led by HSI.
June: ICE, US Marshals arrest 45 international fugitives with Interpol notices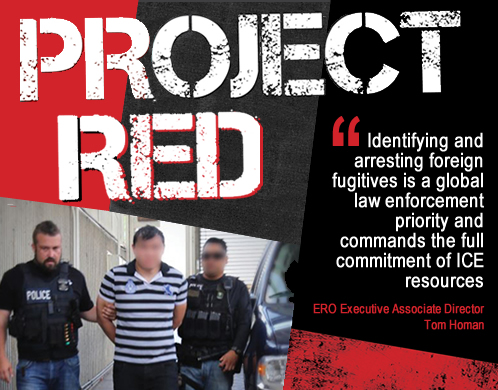 Forty-five foreign fugitives – all subjects of active Interpol notices for individuals wanted in connection with criminal activity – were arrested across the United States by ERO and the U.S. Marshals Service. "Project Red II" targeted individuals with Interpol red notices and others wanted for serious crimes within Interpol member countries. A red notice serves as an international wanted notice and provides information on the identification of fugitives charged with or convicted of serious crimes who have fled prosecution or the serving of their sentence.
The 45 individuals arrested during Project Red II were wanted for crimes in 22 different countries in Europe, Asia, Latin America and the Middle East. Sixteen were wanted on various fraud charges, seven were wanted for homicide and four for illegal gang activity. Other alleged crimes included drug trafficking, rape, embezzlement, extortion and kidnapping.
#WhyIServe: ICE commemorates 15th Anniversary of September 11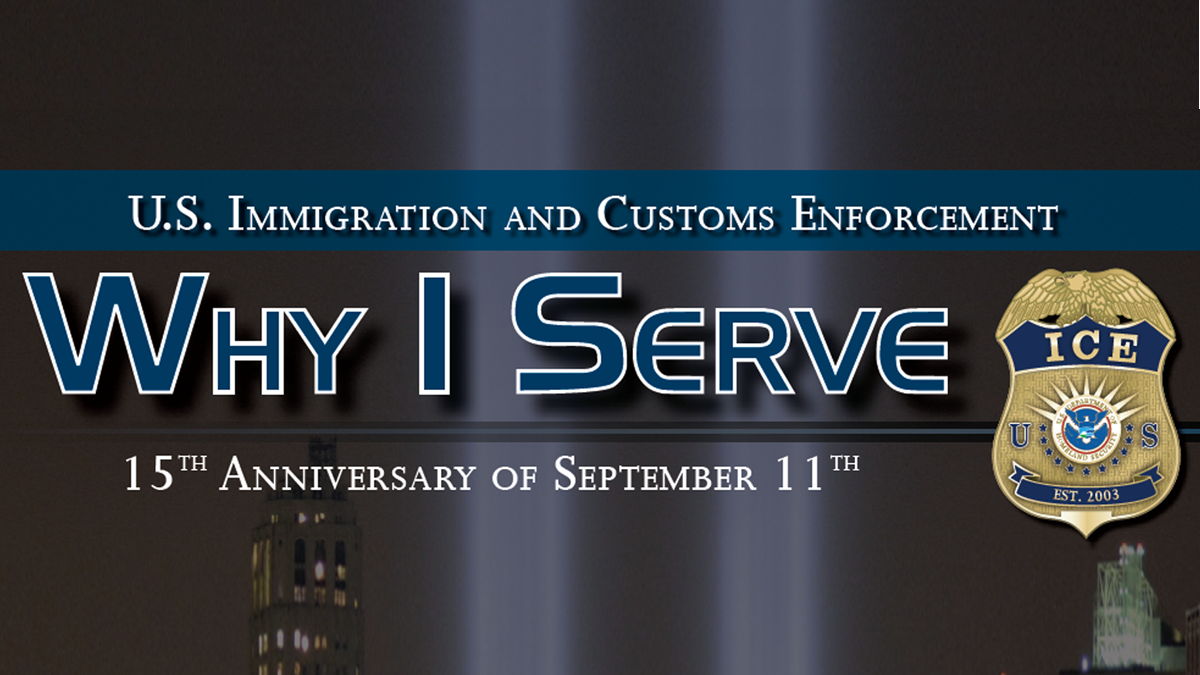 For ICE employees, the prevention of another 9/11 is the reason many go to work each day. The very existence of the U.S. Department of Homeland Security (DHS), and ICE, is the result of the worst terrorist attack on American soil. Each day ICE employees are responsible for investigating and enforcing the nation's laws governing border control, customs, trade, and immigration. The primary focus of their work is homeland security and public safety. These are their personal accounts of their experiences on 9/11, and why they choose to serve America today.
October: ICE investigation results in 17 sex trafficking indictments in Minnesota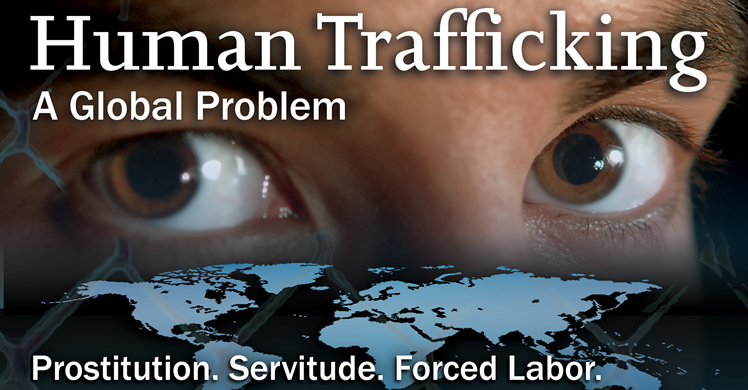 A federal indictment unsealed charged 17 members of an international sex trafficking organization with transporting hundreds of female sex slaves from Thailand and trafficking them throughout the United States.
December: ICE arrests more than 400 international fugitives in FY2016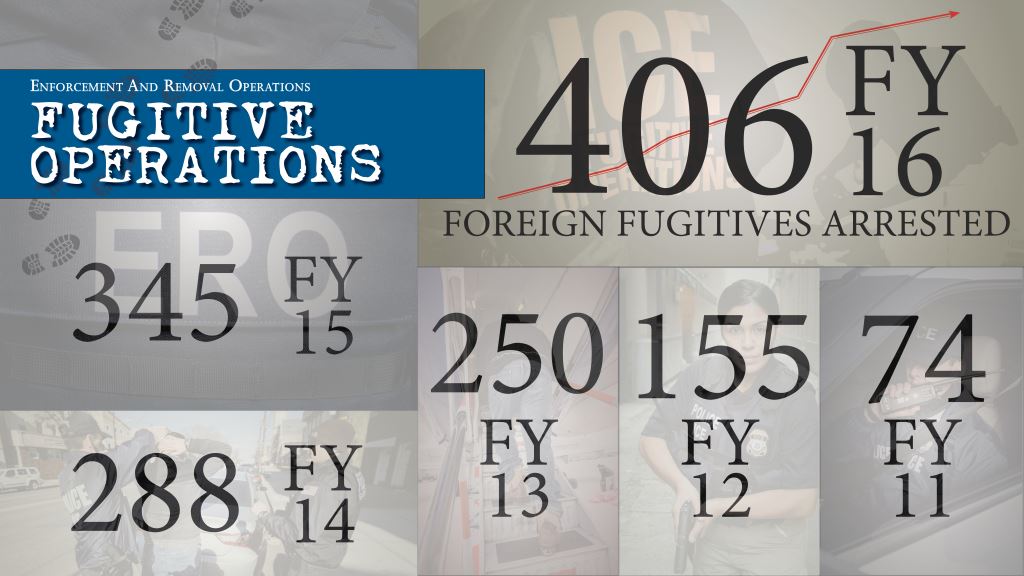 The United States has 406 fewer foreign fugitives on the loose thanks to the work of ICE's National Fugitive Operations Program (NFOP) team members. The number of foreign fugitives they have arrested has increased from 74 in fiscal year 2011 to 406 in fiscal year 2016. Working together with domestic and international law enforcement partners, including the team at ICE Homeland Security Investigations (HSI) has proven to be a recipe for success.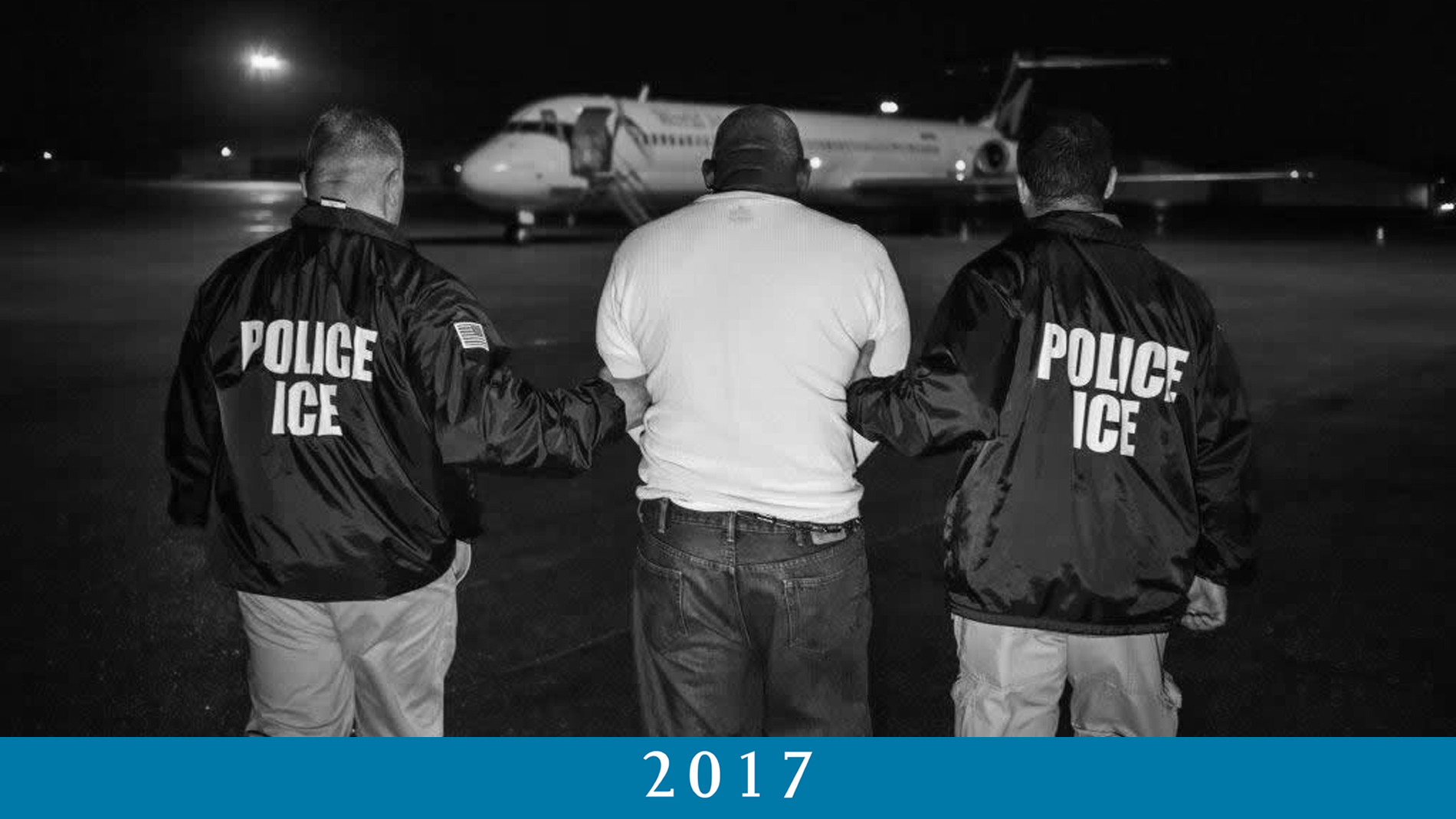 January: ICE arrests nearly 2,000 human traffickers in 2016, identifies more than 400 victims across the United States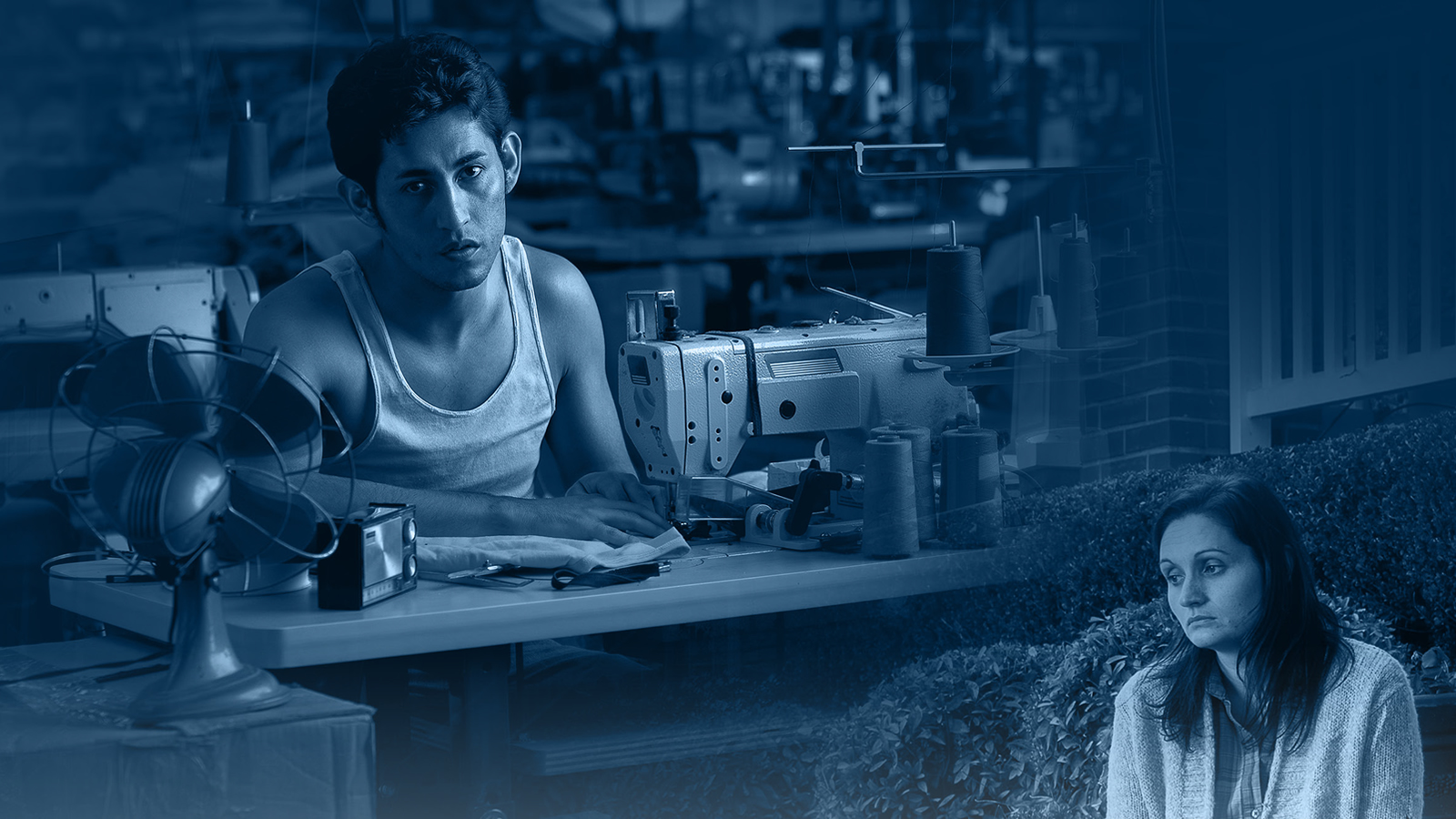 In Fiscal Year 2016, HSI arrested 1,952 individuals for human trafficking – the illegal trade and exploitation of people for commercial gain, most commonly in the form of forced labor and commercial sexual exploitation. From those cases, more than 400 trafficking victims were identified and offered critical services.
2017 marks the seventh anniversary of January as National Slavery and Trafficking Prevention month. ICE participates in a variety of human trafficking awareness events in January and throughout the year.
February: ICE 'most wanted fugitive' captured in New Jersey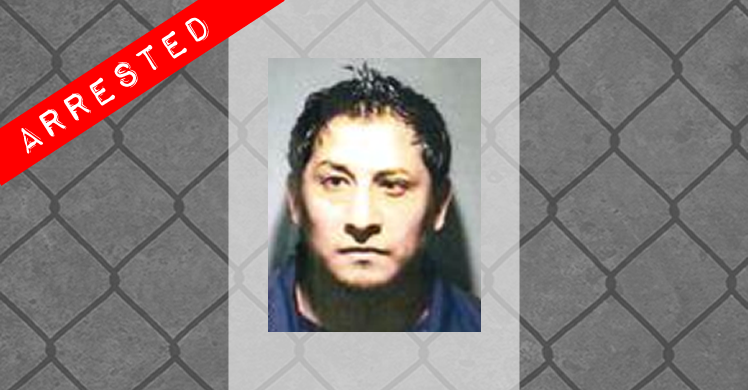 ERO Newark Fugitive Operations team officers arrested one of ERO's most wanted fugitives. Javier Atlixqueno-Vaquero, 37, a citizen of Mexico, was arrested after ERO identified Vaquero leaving his residence. He is a convicted felon for the crimes of sexual assault with a minor, felony sale of hallucinogen/narcotic controlled substance, and felony failure to appear.