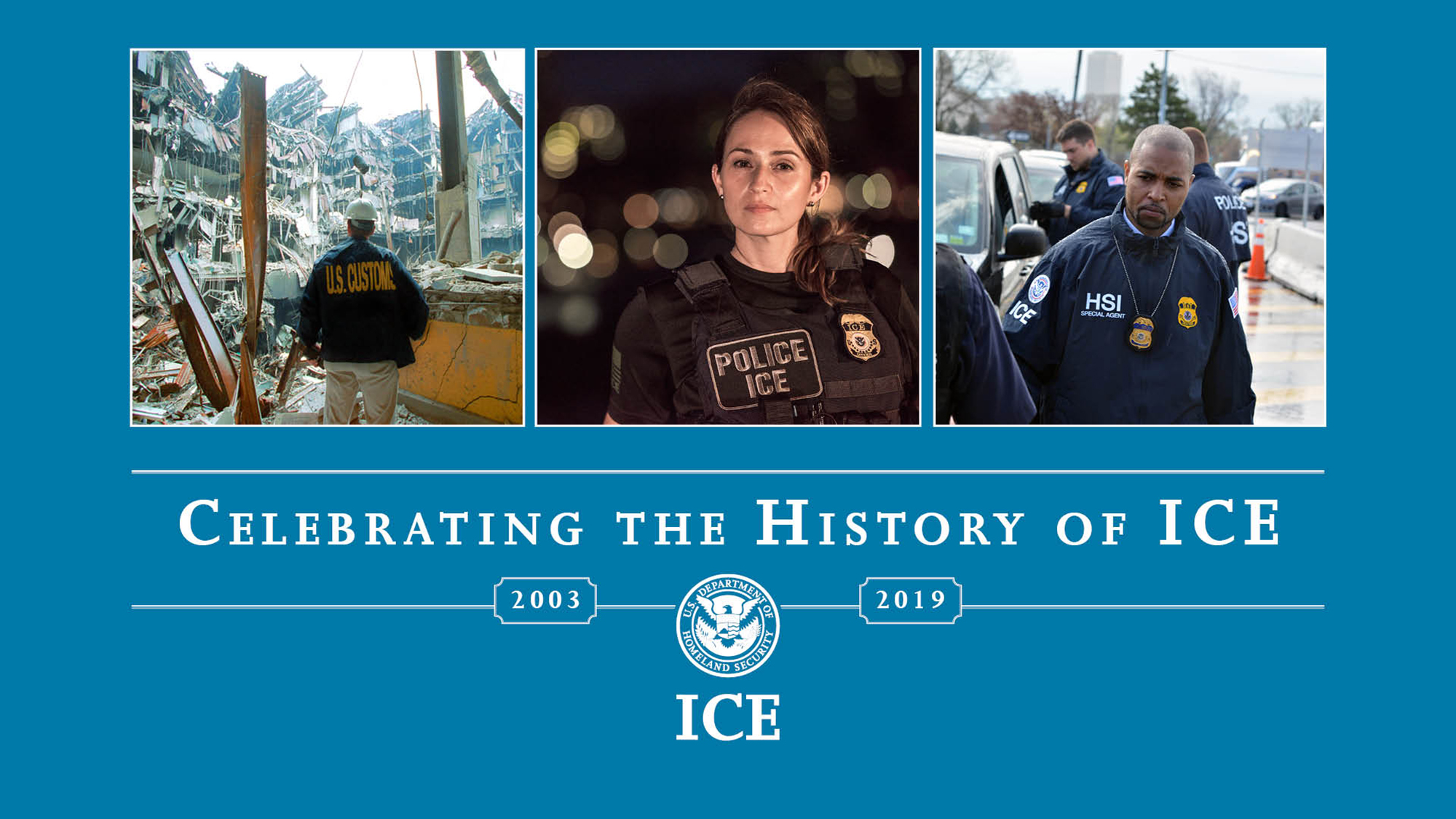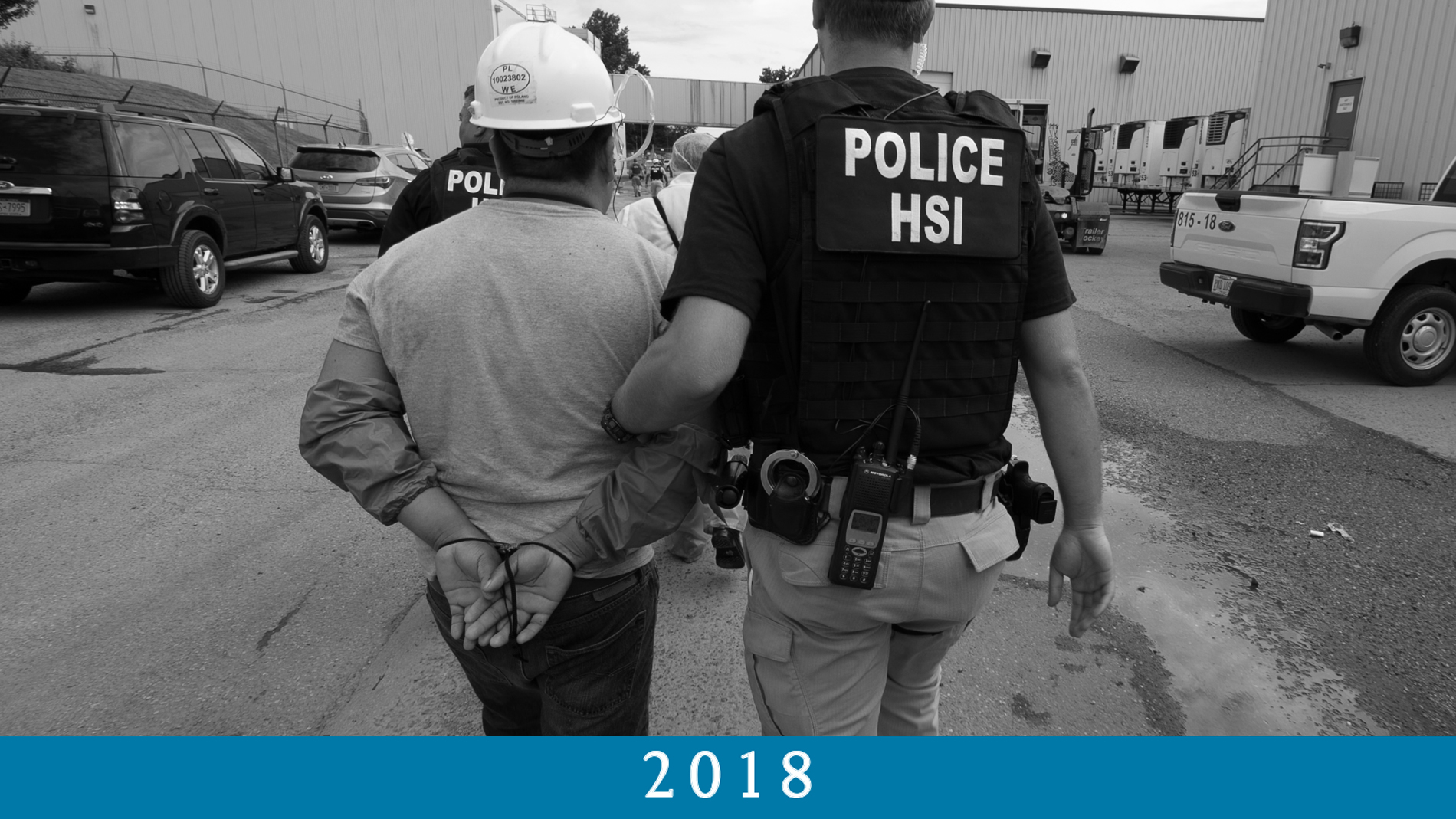 Joint Operation nets 24 transnational gang members, 475 total arrests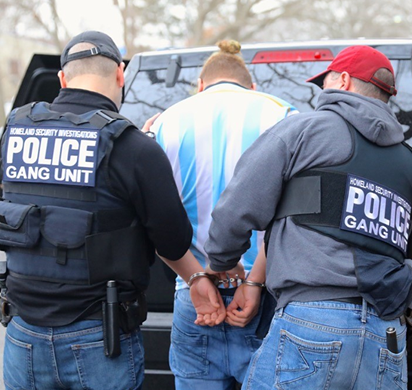 Twenty-four were arrested under Operation Matador, the intelligence driven, unified effort to combat the proliferation of MS-13 and other transnational criminal gang activity in Long Island, the New York City metropolitan area and Hudson Valley. This brings the total arrested under this initiative to 475. The arrests were led by HSI.
ICE HSI New York operation leads to arrests of 3 dozen Darknet vendors selling illicit goods, weapons, drugs seized and more than $23.6 million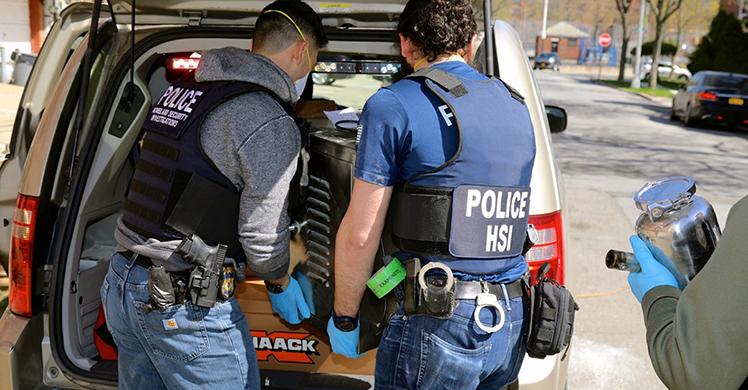 Homeland Security Investigations in New York, working with its law enforcement partners, conducted an unprecedented operation to infiltrate and destabilize U.S.-based Darknet vendors operating across multiple markets around the country.
Salvadoran MS-13 affiliate and Irish national removed two public safety threats to their respective countries of origin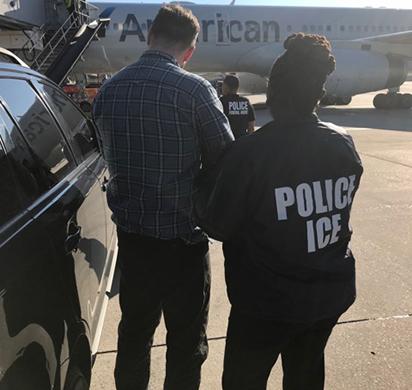 ERO officers removed Andrew Wall, an Irish national and member of the organized crime syndicate "Cock-Wall Gang," and transferred him to the custody of local authorities at Ireland's Dublin Airport. ERO officers also removed Frank Adonay Gonzalez Valdez, an El Salvadoran national with MS-13 affiliations. read more >>
ICE and DOJ return Christopher Columbus letter to Spain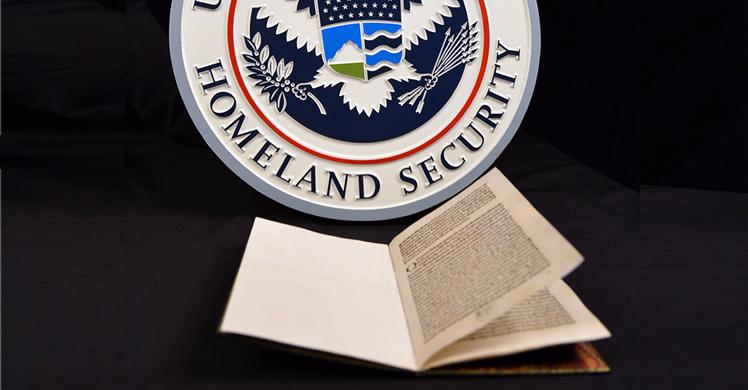 HSI and U.S. Attorney's Office for the District of Delaware returned a more than 500-year-old copy of Christopher Columbus' letter describing his discoveries in the Americas to the Vatican during a repatriation ceremony at the Biblioteca Apostolica Vaticana (the "Vatican Library") in Vatican City.
HSI El Paso, Border Patrol agents arrest 18 alien smugglers, 117 illegal aliens; seize cash, vehicles, drugs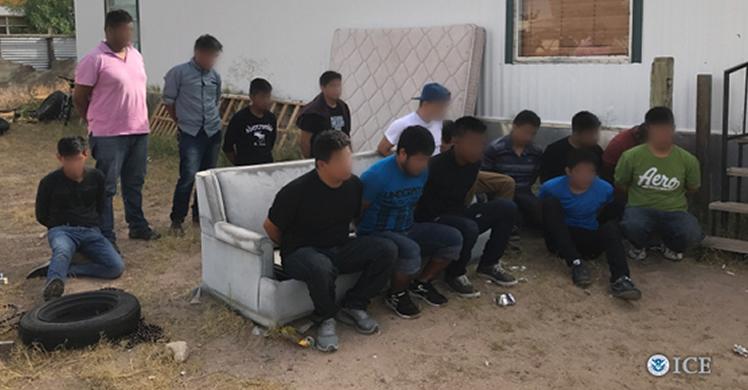 HSI and agents with U.S. Border Patrol arrested 18 alien smugglers and seized cash, vehicles and more than 1,000 lbs. of marijuana last month in a joint effort.
Special agents assigned to HSI El Paso's human smuggling group and Border Patrol agents, who are part of HSI's Border Enforcement Security Task Force (BEST), worked together to identify, locate and arrest smugglers operating alien smuggling organizations in southern New Mexico and the El Paso area.
More than 5,200 I-9 audit notices delivered to businesses across the US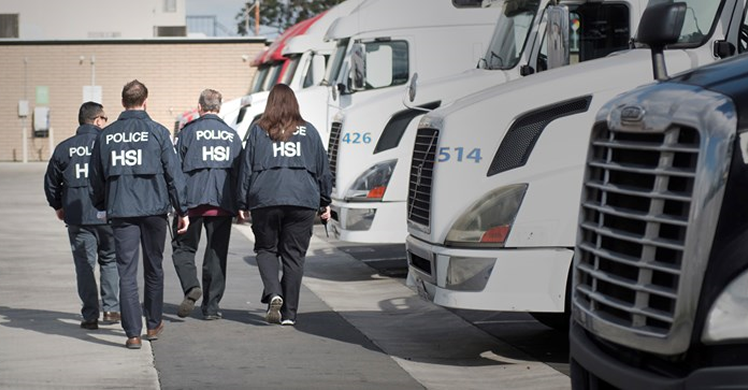 A two-phase nationwide operation in which I-9 audit notices were served to more than 5,200 businesses around the country since January. A notice of inspection (NOI) informs business owners that ICE is going to audit their hiring records to determine whether they are complying with existing law. This extensive probe was led by HSI.
Former Nazi labor camp guard Jakiw Palij removed to Germany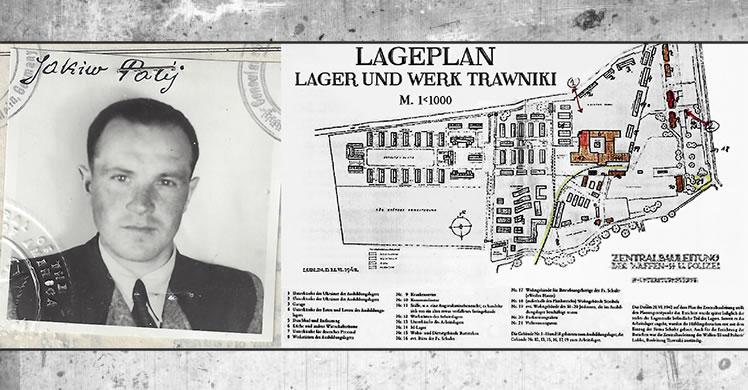 Jakiw Palij, a former Nazi labor camp guard in German-occupied Poland and a postwar resident of Queens, New York, was removed to Germany. ICE removed Palij based on an order of removal obtained by the Department of Justice in 2004.
ICE arrests 32 sex offenders in Long Island during Operation SOAR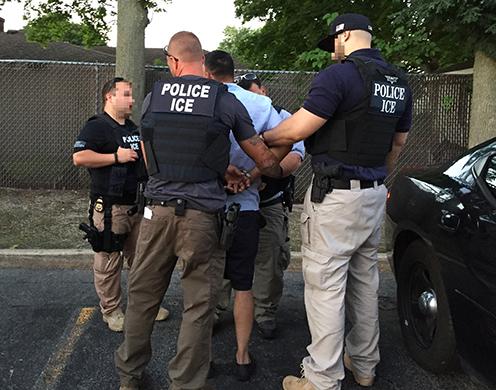 Officers from U.S. Immigration and Customs Enforcement (ICE) Enforcement and Removal Operations (ERO) arrested 32 convicted sexual predators during a 10-day period in an enforcement effort dubbed "Operation SOAR" (Sex Offender Alien Removal).
ICE "Most Wanted" fugitive, child predator captured in Louisiana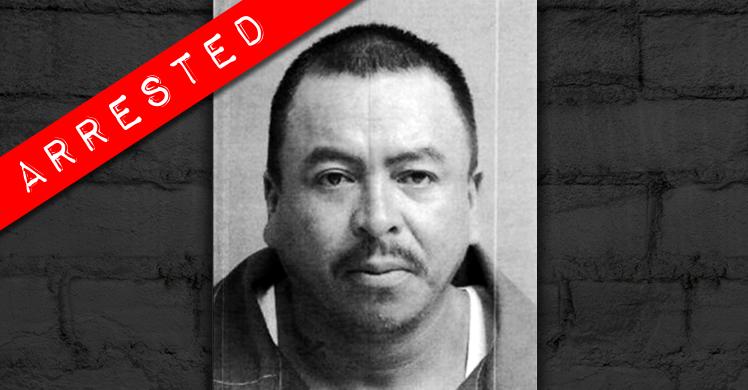 ERO arrested one of ERO's Most Wanted fugitives during a targeted operation in Central Louisiana.
ICE, Coast Guard; CBP seize 2,325 pounds of cocaine in Puerto Rico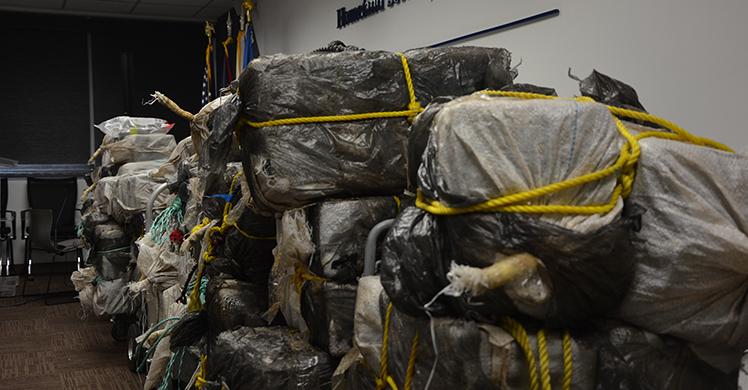 HSI working jointly with the Caribbean Corridor Strike Force (CCSF) partners, seized 2,325 pounds of cocaine, from a go-fast vessel near Las Paulinas Beach in the municipality of Luquillo. The cocaine has an estimated street value of $29.6 million.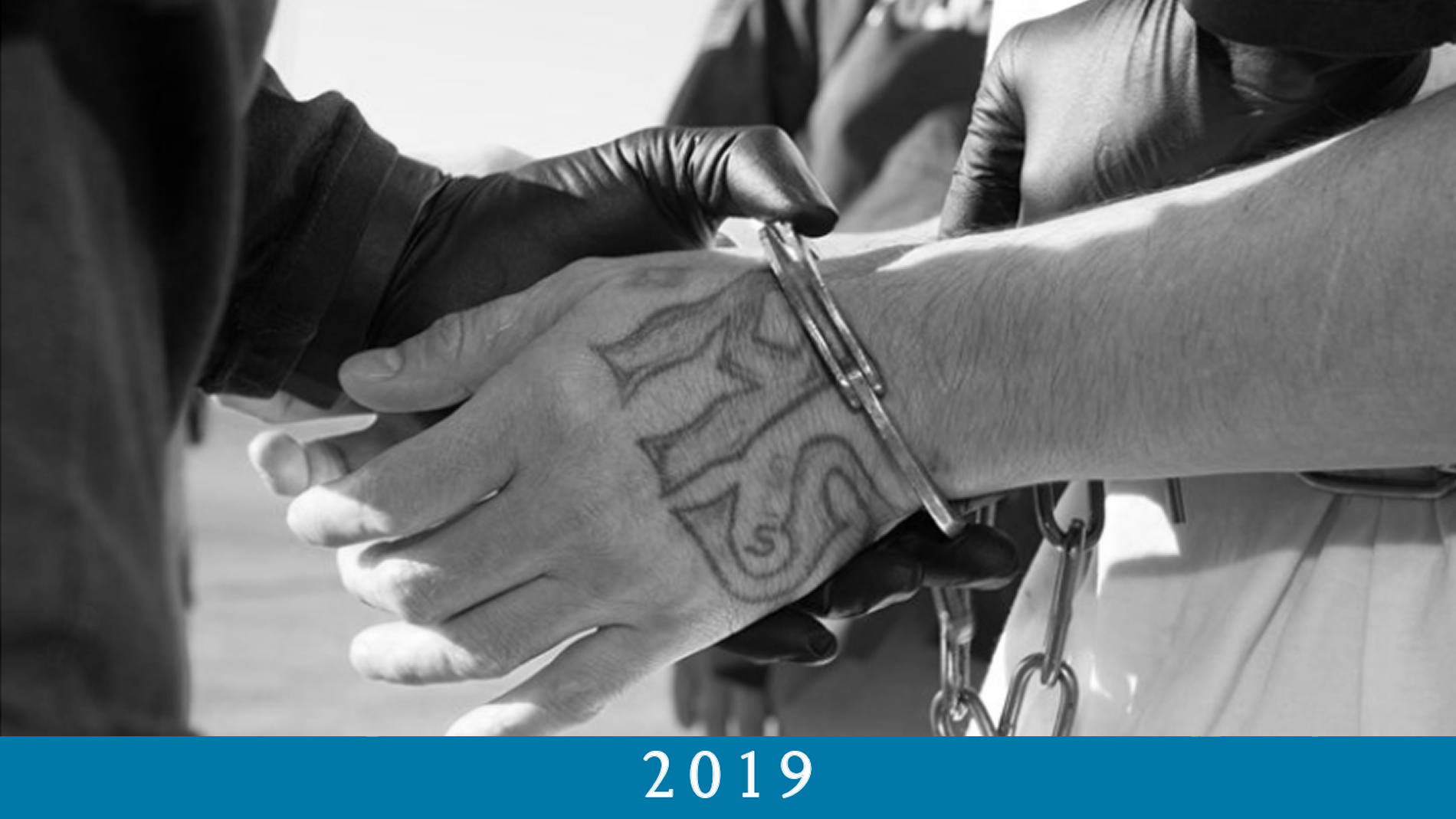 ICE, CBP operation nets over $24 million in fake sports-related merchandise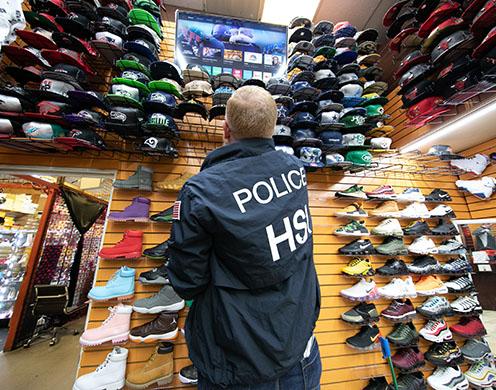 Collaborative enforcement efforts resulted in the seizure of nearly 285,000 counterfeit sports-related items worth an estimated $24.2 million, and related investigations led to 28 arrests with 21 convictions. These efforts were led by HSI and U.S. Customs and Border Protection.
Joaquin "El Chapo" Guzman found guilty on all charges in US Court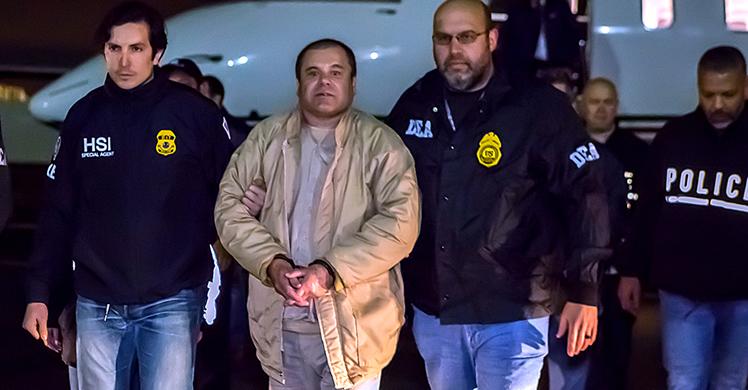 Joaquin Archivaldo Guzman Loera, the boss of the Sinaloa Cartel, also known by various aliases, including "El Chapo" and "El Rapido," was convicted by a federal jury in Brooklyn of being a principal leader of a continuing criminal enterprise, a count that includes 26 drug-related violations and one murder conspiracy, through his leadership of the Mexican organized crime syndicate known as the Sinaloa Cartel. Guzman Loera was convicted of all 10 counts of a superseding indictment, including charges of narcotics trafficking, using a firearm in furtherance of his drug crimes and participating in a money laundering conspiracy. The verdict followed a 12-week trial in United States District Court.
Return to Part 2
Last Reviewed/Updated: 03/01/2019