WANTED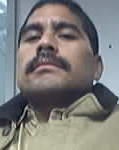 Removal
| | |
| --- | --- |
| Name | Burgara-Felix, Felix |
| Alias | Burgara-Felix, Arturo Rafael |
| | |
| | |
| Place of Birth | Mazatlán, Mexico |
| Skin Tone | Medium Brown |
| Height | 5'5" |
| Weight | 160 |
| | |
| --- | --- |
| Eyes | Brown |
| Hair | Black |
| Gender | Male |
| Scars/Marks | Scar Right Cheek |
| Last Known Location | San Jose, California |
| Occupation | Laborer |
| | |
Summary:
Burgara-Felix is wanted for removal as a previously removed, convicted criminal alien with a felony conviction for sexual assault.
Burgara-Felix was removed to Mexico Dec. 21, 2004 and unlawfully re-entered the U.S. at an unknown place and date without inspection. Despite numerous attempts by ICE to locate his whereabouts, he currently remains at-large.
Warning:
Do not attempt to apprehend any subject. If you have information about the whereabouts of these fugitives, immediately contact your local U.S. Immigration and Customs Enforcement (ICE) office or call the national hotline at 1-866-DHS-2-ICE as soon as possible!
All ICE Most Wanted