WANTED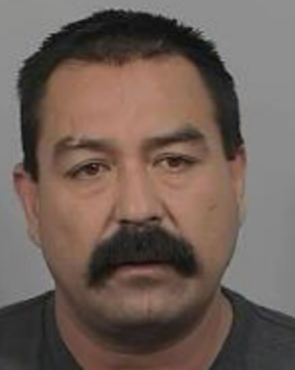 Removal; Convicted of Felony Extortion
| | |
| --- | --- |
| Name | Cabrera-Espinoza, Adrian |
| Alias | Cabrera, Adrian Espinoza |
| | |
| | |
| Place of Birth | Huatajo, Mexico |
| Skin Tone | Medium |
| Height | 6'0" |
| Weight | 220 lbs |
| | |
| --- | --- |
| Eyes | Brown |
| Hair | Black |
| Gender | Male |
| Scars/Marks | Scar Right Eye Area, Tattoo Left Forearm (Scorpion) |
| Last Known Location | Dinuba, California |
| Occupation | None |
| Reward | N/A |
Summary:
Cabrera-Espinoza is wanted for removal and is a convicted criminal alien with felony convictions in Tulare County, California for extortion, loan sharking and solicitation of minors to commit felonies. He is also wanted by California Department of Corrections for parole violation. Since 2016, ERO Fugitive Operations and the California Department of Corrections and Rehabilitation Fugitive Apprehension Team have been unsuccessful in locating him.
Cabrera-Espinoza is considered armed and dangerous.
Warning:
Do not attempt to apprehend any subject. If you have information about the whereabouts of these fugitives, immediately contact your local U.S. Immigration and Customs Enforcement (ICE) office or call the national hotline at 1-866-DHS-2-ICE as soon as possible!
All ICE Most Wanted