Narcotics Smuggling
Identifying, disrupting and dismantling international drug trafficking organizations
HSI special agents across the United States and around the world remain on the front lines of the global fight to identify, disrupt and dismantle cartels and other transnational criminal organizations (TCOs) engaged in illegal narcotics smuggling activities. HSI utilizes its expansive statutory authorities, undercover capabilities, border search authority, robust domestic and international footprint, criminal analysis capabilities and strong interagency partnerships at home and abroad to launch complex criminal investigations designed to expose and take down sophisticated networks that produce, transport, broker, finance, sell and distribute illegal drugs. These efforts have resulted in some of the most significant arrests of traffickers and seizures of illicit drugs across the globe.
Partnerships are a key facet of HSI's approach to countering illegal drug trafficking. Internationally, HSI special agents in Colombia, Mexico and in other strategic locations throughout South and Central America, the Caribbean, Europe, Africa and Asia develop and foster relationships with host government law enforcement partners to coordinate investigations, enforcement actions and prosecutions designed to deter the ability of cartels and other criminal networks to smuggle drugs into the United States. Domestically, HSI continues to expand its Border Enforcement Security Task Force (BEST) footprint across the U.S. and uses the model to ensure a comprehensive interagency response to the continuous border security, public safety and national security threat posed by drug trafficking organizations. HSI-led BESTs teams – which are comprised of task force officers from HSI's federal, state and local partners – eliminate barriers and leverage the authorities and resources of HSI's partners in the fight to identify, investigate, disrupt and dismantle TCOs at every level of operation.
This approach has positioned HSI as a key player in the U.S. government's efforts to combat the opioid epidemic. HSI continues to prioritize investigations into individuals and organizations that illicitly introduce fentanyl, heroin and other dangerous opioids into the United States and gravely impact the health of our citizens and the safety of our communities. HSI's multi-pronged approach entails working with foreign partners to prevent opioids and other dangerous drugs from reaching our shores; combatting the illicit importation and distribution of opioids and opioid precursors through international mail facilities and express consignment centers; exploiting cutting-edge technology to deter TCOs operating in the cyber realm; attacking the illicit use of financial systems and virtual currencies; and leveraging critical partnerships with state, local and federal law enforcement. In FY 2022, HSI seized 28,689 pounds of opioids, a 21% increase from FY 2021. The FY 2022 opioid seizures included 20,981 pounds of fentanyl, a 44% increase from FY 2021.
Resource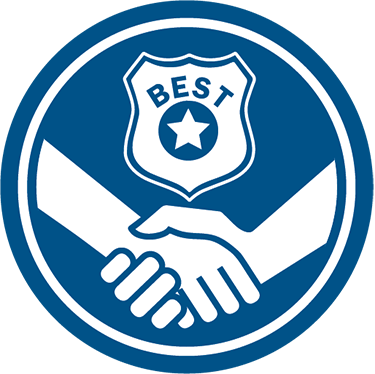 Border Enforcement Security Task Force
Combating emerging and existing Transnational Criminal Organizations (TCO)