Mission
ICE's Homeland Security Investigations (HSI) is committed to combating the sexual exploitation of children. Investigations of child sexual exploitation are among HSI's primary investigative priorities. The sexual abuse of children impacts the most vulnerable segment of our society.
ICE HSI knows the importance of education and community awareness regarding the dangers of online activity.
Providing children, teens, parents and teachers with information regarding the potential dangers of online environments and how to stay safe online can help prevent many instances of child exploitation. That is why HSI has partnered with the National Center for Missing & Exploited Children's NetSmartz and the Internet Crimes Against Children (ICAC) Task Forces to develop Project iGuardian.
About Project iGuardian
Project iGuardian aims to counter a disturbing fact: many online child predators can find victims online because children are not always aware of how dangerous online environments can be.
Project iGuardian is focused on keeping children and teens safe from online predators through education and awareness. The project is an outreach effort to share information about the dangers of online environments, how to stay safe online, and how to report abuse and suspicious activity. In addition, the iGuardians ™ team is here to help kids stay safe online by providing safety tips, a number to call, and a website with links to more information and resources. Project iGuardian helps kids, teens and parents be smarter about online safety and stay safe from online sexual predators.
To request an iGuardian presentation at your school or organization, email
iguardian@ice.dhs.gov
. To report a crime, call 866-347-2423 (TTY for hearing impaired: 802-872-6196) or visit the
ICE Tip Line
.
Suspected child sexual exploitation or missing children may be reported to the National Center for Missing & Exploited Children, an Operation Predator partner, via its toll-free 24-hour hotline, 1-800-843-5678.
Related Content
Internet Safety for Teens
For more information on internet safety for teens, visit Staysafe.org's guide.
Note: this is an external link not affiliated with U.S. Immigration and Customs Enforcement.
About Operation Predator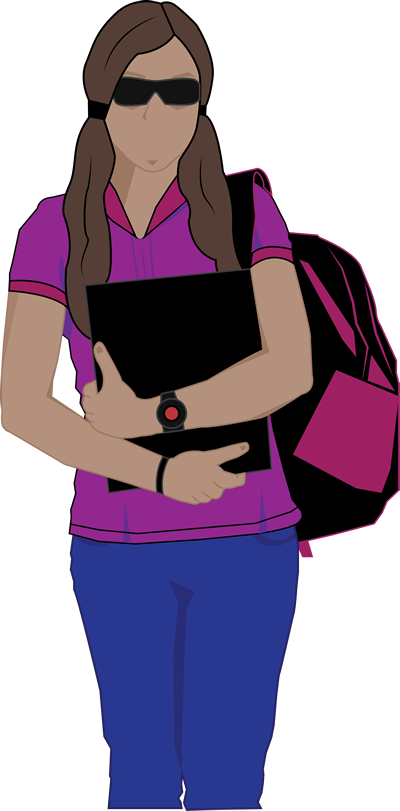 HSI's Operation Predator is an international initiative to protect children from sexual predators. Since the launch of Operation Predator in 2003, HSI has arrested more than 31,000 individuals for crimes against children, including the production and distribution of online child exploitation material, traveling overseas for sex with minors, and sex trafficking of children. In Fiscal Year 2019, more than 3,900 child predators were arrested by HSI special agents under this initiative and more than 1,000 victims identified and/or rescued.
HSI encourages the public to report suspected child predators and any suspicious activity through its toll-free Tip Line at 1-866-DHS-2-ICE or by completing an online tip form. Both are staffed around the clock by investigators. From outside the U.S. and Canada, callers should dial 802-872-6199. Hearing impaired users can call TTY 802-872-6196.