ICE Fiscal Year 2022 Annual Report
U.S. Immigration and Customs Enforcement's Fiscal Year 2022 Annual Report focuses on the agency's efforts to help secure the Southwest Border and rebuild a humane and orderly immigration system; combat transnational criminal organizations (TCOs) including disrupting the supply of opioids coming to U.S. communities; showcase the agency's continued commitment to transparency and highlight the successes of its dedicated, resilient workforce. The report details ICE's broad mission, which includes counterterrorism, counterproliferation, counternarcotics, immigration law enforcement, and the investigation of crimes ranging from customs fraud to human trafficking and child exploitation. It also showcases how our unique combination of legal authorities and intelligence-driven law enforcement capabilities position us to respond to a tremendous range of increasingly complex national and international threats.
Read the ICE Fiscal Year 2022 Annual Report.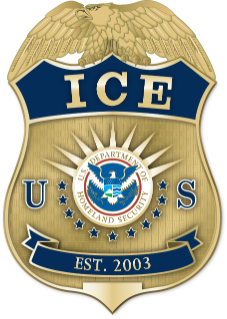 ICE FY 2022 Core Missions

Southwest Border Mission Support

Core Law Enforcement Efforts

International Impact
Combating the Opioid Epidemic
Dedicated, Resilient Workforce

Continued Commitment to Transparency