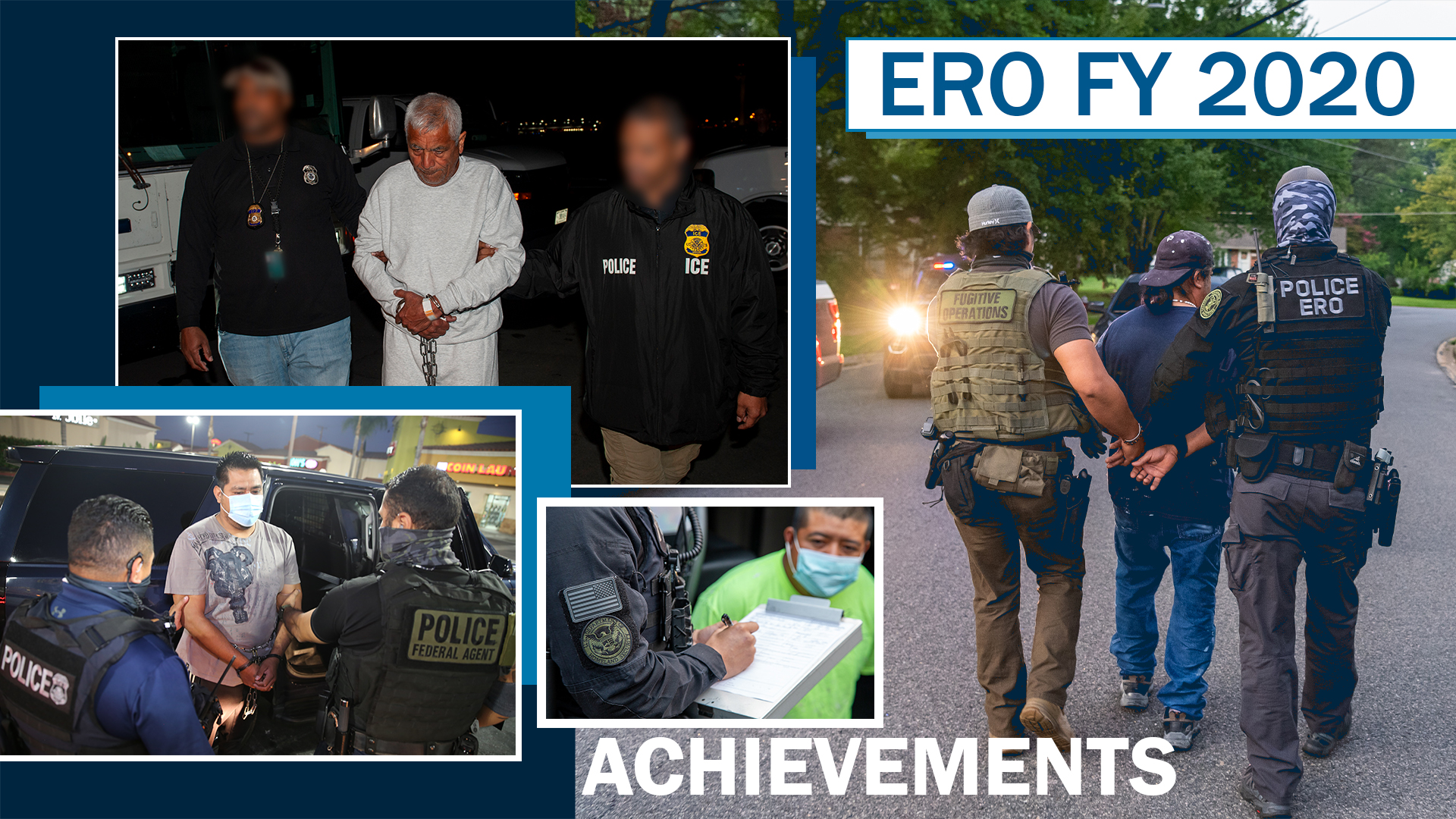 ICE details COVID-19 impacts on immigration enforcement in FY 2020
During Fiscal Year (FY) 2020, U.S. Immigration and Customs Enforcement (ICE) Enforcement and Removal Operations (ERO) faced an unprecedented challenge in the form of the COVID-19 pandemic. Like nearly every agency in the United States government, ICE ERO experienced impacts to its workforce and daily operations as a result, and made significant changes to ensure the safety of both detainees and personnel in line with Centers for Disease Control and Prevention (CDC) guidance.
Pandemic safety measures, along with extremely low numbers of CBP apprehensions, resulted in temporary decreases in many of ICE ERO's traditional metrics during the course of the year. However, the agency has continued to carry out its public safety mission while refocusing many of its efforts on ensuring health and safety during the pandemic.
The ICE ERO end-of-the-year report, released on December 23, 2020, details key agency metrics in the following areas:

Pandemic Safety Measures
Throughout the pandemic, ICE ERO has taken multiple steps ensure safety in its detention facilities, including the development and implementation of comprehensive protocols in accordance with CDC guidance.
On April 10, 2020, ICE ERO released the COVID-19 Pandemic Response Requirements (PRR), a guidance document developed in consultation with the CDC that sets forth specific requirements for all facilities. The PRR is regularly updated and available to the public.
ICE also reduced its detained population to 75% or below in all facilities and 70% or below in ICE dedicated facilities.
COVID-19 Testing
ICE ERO has continually expanded its COVID-19 testing capabilities. As of the end of FY 2020, ICE ERO had tested more than 40,000 detainees, and had initiated testing for all new intakes at 74 facilities nationwide.
Custody and Case Management
During the COVID-19 pandemic, ICE ERO decreased its detained population to allow for social distancing, temporarily adjusted its enforcement posture to narrowly focus on criminal aliens and public safety threats, and received far fewer intakes from CBP.

While ICE ERO's detained population generally averages around 45,000, it fell to approximately 20,000 by the end of FY 2020.
The number of aliens on ICE ERO's non-detained national docket remained steady at 3.26 million cases.
ICE's Alternatives to Detention (ATD) program also remained relatively constant during FY 2020, with 90,000 aliens enrolled. However, ATD also experienced an increased absconder rate of 33 percent.
Administrative Arrests
In FY 2020 ICE ERO conducted 103,603 administrative arrests.
90 percent of those arrested had criminal convictions or pending criminal charges at the time of arrest
Those arrested had criminal histories including more than 1,800 homicide-related offenses, 1,600 kidnappings, 3,800 robberies, 37,000 assaults, and 10,000 sex crimes.
In total, there were more than 374,000 criminal convictions and pending charges – an average of four per alien.
Criminal Arrests
In FY 2020, ICE ERO enforcement activities resulted in 4,360 criminal arrests, 4,479 charges, and 5,397 convictions.
ICE Detainers
In FY 2020, ICE ERO issued 122,233 detainers.
The subjects of these detainers had criminal histories including more than 1,900 homicide-related offenses, 1,900 kidnappings, 3,600 robberies, 42,800 assaults, and 11,900 sex crimes.
Removals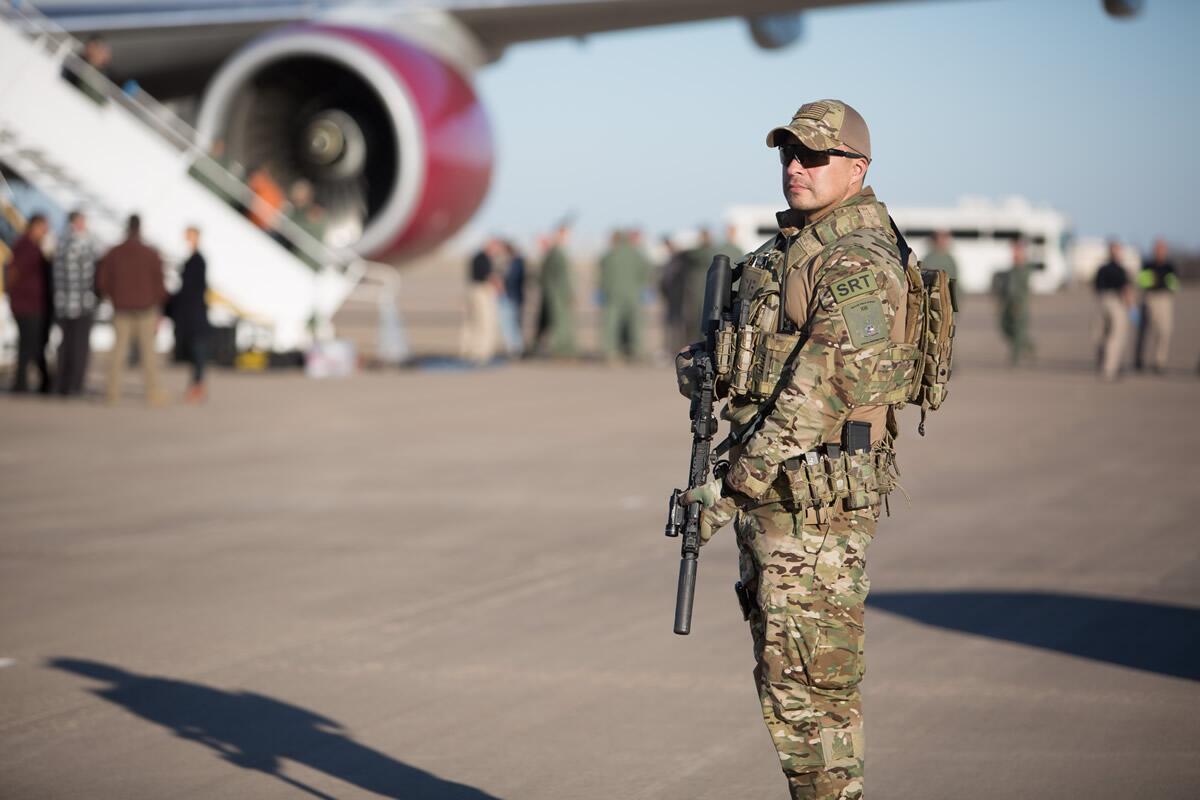 ICE ERO conducted 185,884 removals during FY 2020.

The vast majority of ICE ERO's interior removals – 92 percent – had criminal convictions or pending criminal charges.
Those removed included 4,276 known or suspected gang members, and 31 known or suspected terrorists.
EAD Message
Reports
Previous Years