HSI combats child exploitation at home and abroad
Overview
Protecting the public from crimes of victimization and strategically targeting and investigating individuals and networks that engage in child exploitation has been a top priority for U.S. Immigration and Customs Enforcement (ICE) Homeland Security Investigations (HSI) for more than two decades.
Throughout the years, HSI child exploitation prevention efforts morphed from a small center in Fairfax, Virginia, into a worldwide initiative. Key domestic and foreign partnerships have been paramount to expanding both HSI's reach and success.
The goal: To protect children from exploitation by predators who are involved in the production, distribution, and possession of child sexual abuse material and who travel internationally to engage in illicit sexual conduct with minors.
HSI's victim-centered approach to these investigations has led to the identification or rescue of thousands of victims of child sexual exploitation.
HSI is committed to combatting the global fight against child exploitation.
"HSI is committed to combatting the global fight against child exploitation. We work with our domestic and international partners to identify, rescue and provide services to children who have been subjected to sexual abuse and online exploitation," says Stephanie L. Hampton, the Deputy Assistant Director at HSI's Cyber Crimes Center. "HSI remains a worldwide leader in child exploitation investigations, victim identification, and the fight to end the exploitation of children around the world."
Several laws increase the probability that sexual predators who harm children will suffer severe consequences, including the Mann Act, the 1994 Child Sexual Abuse Prevention Act, the 2003 Protect Act, and the 2006 Adam Walsh Child Protection and Safety Act. Additionally, federal law bars U.S. residents from engaging in sexual or pornographic activities anywhere in the world with a child under 18.
Those convicted in the United States face significant penalties, including:
Up to 30 years in prison for possession, manufacture, or distribution of child sexual abuse material.
Up to 30 years in prison for traveling abroad to have sex with children or being a facilitator in these crimes.
Up to a life sentence for sex trafficking children for prostitution.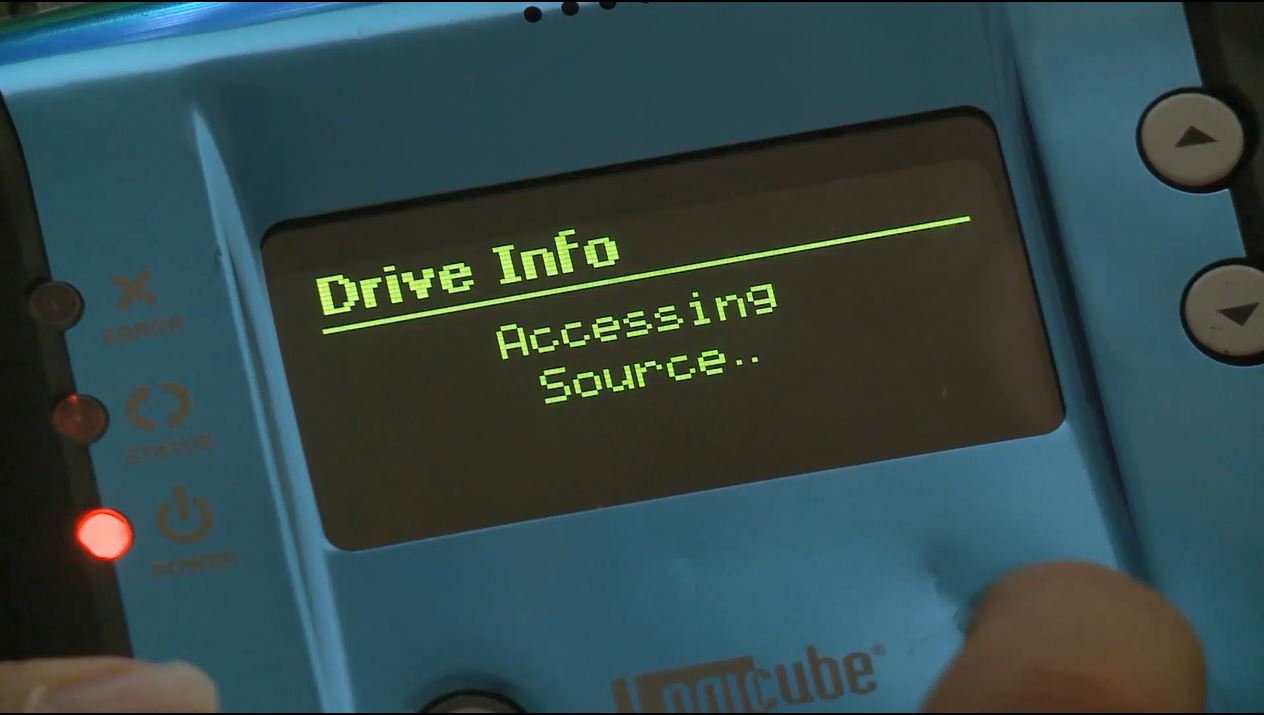 HSI adapts as technology evolves
Prior to the creation of ICE in 2003, legacy U.S. Customs special agents investigated the illegal distribution of child sexual abuse material, which was often sent by mail or purchased overseas.
However, the internet boom and other technological advances shifted the sharing and trading of child sexual abuse material to the web, including on the darknet. This new reality pushed HSI to develop cutting-edge techniques to combat the sexual exploitation of children.
To aid in the fight, the HSI Cyber Crimes Center (C3), Child Exploitation Investigations Unit (CEIU) was born.
Located in Fairfax, Virginia, C3's CEIU was established in 1997 to combat child exploitation, but quickly grew to support a wide range of cybercrimes investigations related to HSI's vast statutory authority. CEIU receives the support of both the computer forensics and the cybercrimes sections of C3, as it relies on their methods to track down predators operating in areas not reachable through common investigative means. Likewise, HSI established a national Victim Identification Program, which combines using the latest technology with traditional investigative techniques to rescue child victims of sexual exploitation.
HSI is dedicated to protecting children across the globe from exploitation and abuse.
"HSI's child exploitation investigations stem from a variety of sources to include HSI generated cases, domestic and international referrals, undercover operations, and the National Center for Missing and Exploited Children (NCMEC)," says CEIU Unit Chief Erin Burke. "HSI investigations often involve open internet forums, individuals and groups operating on the Dark Net, and various messaging and gaming applications. HSI is dedicated to protecting children across the globe from exploitation and abuse."
Today, with offices in 225 cities across the nation and an extensive international footprint that includes 80 international offices in 53 different countries, HSI can follow a child exploitation case – to rescue a victim or arrest a predator – wherever the investigation may lead.
In fiscal year (FY) 2020, HSI arrested more than 3,000 Individuals for crimes against children, including the production and distribution of online child exploitation material, child sex tourism, and sex trafficking of children. HSI also identified or rescued over 1,000 victims of child exploitation.
Domestic partnerships
HSI uses a victim-centered approach while investigating crimes against children by working to identify victims, offenders, and possible abuse locations based on information extracted from images and/or videos. Investigators routinely work in partnership with the National Center for Missing and Exploited Children (NCMEC) and other federal, state, and local agencies to help solve cases and rescue sexually exploited children.
For example, HSI has liaisons assigned to NCMEC, as it is HSI's largest source of public and industry tips. With regional offices in California, Florida, New York, and Texas, NCMEC is a nonprofit organization that concentrates on — and is authorized to collect — information from social media networks and other partner organizations to help find missing children, reduce child exploitation, and prevent child victimization.
The information NCMEC gathers is not only disseminated to HSI, but also the Internet Crimes Against Children (ICAC) Task Forces throughout the United States, the FBI, U.S. Marshals Service (USMS), the Secret Service, and other federal agency partners. Leads are investigated in the field in an effort to quickly rescue minor victims and arrest offenders responsible for sexual exploiting children.
"Sometimes the referrals are emergencies – a call in the middle of the night and a child who is in imminent danger – so information is passed immediately to agents, whether they are in the United States or abroad, so they can rescue the child from immediate sexual or physical abuse."
– Erin Burke, CEIU Unit Chief, HSI Cyber Crimes Center
HSI's C3 also houses and manages the Angel Watch Center (AWC) in accordance with International Megan's Law. The AWC is a robust partnership between HSI, U.S. Customs & Border Protection (CBP) and the USMS. At the AWC, representatives from HSI, CBP and USMS proactively identify and target child sex offenders traveling to foreign countries. This information is provided to foreign law enforcement authorities for appropriate action.
Furthermore, HSI is part of the ICAC Task Force program, a network of coordinated task forces representing more than 3,000 federal, state and local law enforcement and prosecutorial agencies. These agencies are engaged in reactive, proactive, and forensic investigations and criminal prosecutions.
Created by the Department of Justice, ICAC task forces help state and local law enforcement agencies develop an effective response to cyber enticement and child sexual abuse material cases. This assistance encompasses forensic and investigative components, training and technical assistance, victim services and community outreach and education.
HSI participates on all 61 ICAC task forces across the United States.
International partnerships
Through HSI attachés and other offices, HSI special agents stationed internationally work with foreign governments, INTERPOL, Europol, and other counterparts to enhance coordination and cooperation on child exploitation related crimes that cross borders.
Most notably, HSI is the U.S. representative to the INTERPOL Specialists Group on Crimes Against Children that meets annually to facilitate and enhance the investigation of sexual crimes against children. Through this group, law enforcement, regional and international organizations, NGOs, the private sector and academia collaborate to identify new trends and techniques and develop best practices in combatting child exploitation globally.
HSI is also a member of several other international groups and task forces that focuses on child exploitation crimes, to include:
The Virtual Global Taskforce, which joins law enforcement agencies, non-governmental organizations, and private sector partners around the world to combat online child abuse and other forms of transnational sexual exploitation of minors.
INTERPOL's development and operations working group, known as the DevOps Group Project, that gathers dedicated technical staff from global law enforcement agencies worldwide who are involved with the development of new technology, coding, scripting or otherwise supporting the cybercrime units – with special focus on crimes against children.
Europol's Victim Identification Taskforce (VIDTF). The VIDTF brings together specialists in Victim Identification from the EU Member States and participating partners to analyze images, videos and intelligence related to child sexual exploitation material to identify and rescue the victims and identify and apprehend the offenders.
HSI's commitment to strategically collaborate with domestic, foreign, private industry and non-governmental organization partners is key to successfully enforcing laws that keep children in our country and around the world safe.