The stark, white walls of the Cyber Crimes Center are a direct contradiction to the work that takes place within them. The Department of Homeland Security (DHS) U.S. Immigration and Customs Enforcement (ICE) Homeland Security Investigations' (HSI) Cyber Crimes Unit investigators submerge themselves in the world of illicit criminal activity that takes place in the shadows of the Darknet.
The Darknet, a subset of the darkweb, or deepweb, is a place where illegal activity thrives and criminals function in perceived anonymity. The Darknet requires specialized software and permission to gain access. Cyber Crimes Center Deputy Assistant Director (DAD), Patrick Lechleitner said,
"The Darknet is not a very sophisticated or special place; it just requires specific permission or access to get into it."
ICE HSI takes a straightforward role in combating illegal activity on the Darknet. Their workload has increased in recent years as criminal activity has infiltrated the cyber environment. As a criminal investigative unit, HSI and its agents combat criminal activity on the Darknet the same way they do offline: one step at a time.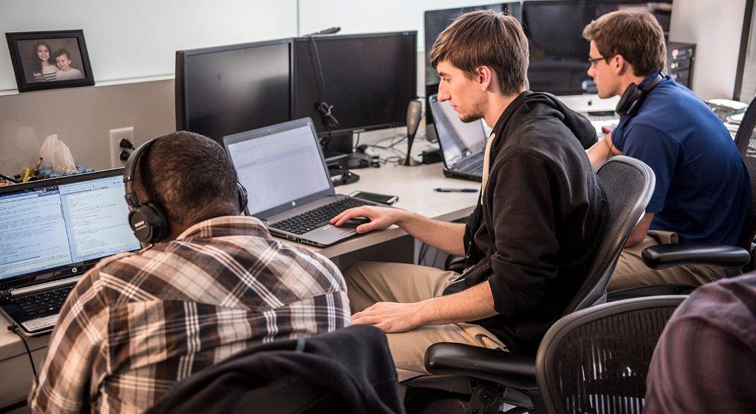 The Darknet contains shopping-focused websites similar to what is found on the Internet. The sites are called 'marketplaces,' and their size can change quickly depending on the attention paid to them says DAD Lechleitner - "Various factors can drive the popularity and size of a marketplace; for example, proprietors will change them or move them around to avoid law enforcement and the scrutiny will drive marketplaces to change."
Investigators see familiar crimes taking place on the Darknet. Cyber investigations sometimes begin as traditional in nature then progress into the cyber environment. HSI was one of the primary agencies on the Silk Road investigation that revealed large-scale illegal drug and contraband smuggling through the U.S. Postal Service. The investigation eventually led to activity taking place on Darknet marketplaces. "This case, along with Black Market Reloaded, represented a new and evolving area, cyber investigation, for law enforcement that continues to this day," said DAD Lechleitner.