Manuel felt sudden intense chest pain and had difficulty breathing.
He knew something was terribly wrong and called out for his deportation officer. His current place of residence: a U.S. Immigration and Customs Enforcement (ICE) detention facility in Jena, Louisiana.
The deportation officer immediately announced a facility medical emergency and notified 911 while another staff member rushed over and began life-saving chest compressions on Manuel. The rest of the medical response team arrived within two minutes and observed Manuel was not breathing and pulseless. They assisted with providing emergency care, revived his vital signs and stabilized him until the ambulance arrived and transported him to the nearest hospital for additional care.
A typical day for the ICE Health Service Corps (IHSC).
The ICE Health Service Corps administers direct care to 14,000 detained illegal aliens in 21 facilities across 10 states. A medical delivery care person staffs each facility 24 hours a day, seven days a week for direct patient access.
The corps consists of physicians, nurse practitioners, registered nurses, psychiatrists, psychologists, social workers, pharmacists, dentists and administrators.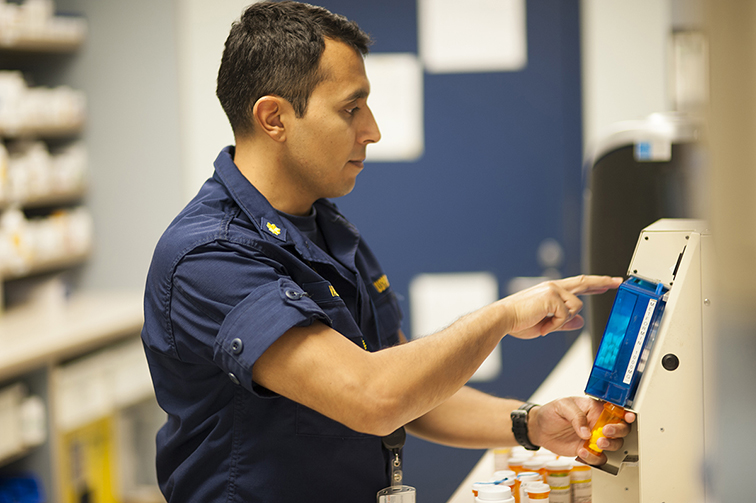 Assistant Director, Dr. Stewart D. Smith, strongly believes in the mission and capabilities of the integrated corps team.
"Our mission is simple: to be the best health care delivery system in detention health care; and correctional health care and to safely deliver high quality health care to those in ICE custody.
"The ICE Health Service Corps staff comprises the highest caliber of health professionals who have chosen detention health care as a noble and rewarding career," he said. "Our team is second to none."
Dr. Luzviminda K. Peredo-Berger, chief medical officer, understands the challenges of working with a detained population of individuals.
"Our population has a very rapid turnover; we have a limited time span in which to see patients," she said, "we don't have long to make a determination.
"We are advocates for these patients."
"Our evaluation of each patient is an intake process. We have a pre-screening then a formal screening to check for any health issues that are urgent, emergent, chronic or acute. The intake is the patient's first and most important interaction with our medical team.
Every ICE detainee receives a full health assessment with 14 days of entry into the system. Detainees identified as high-risk during the intake process are triaged to a higher level of care immediately. If at any time a patient verbalizes an issue such as, "I feel very bad" or "I don't have the medicine I need," a nurse or mid-level practitioner has the authority to interact with a higher level medical provider to determine when the patient can be seen by a physician within 24 hours.
The corps recognizes the need for patient privacy, honors patient requests for same gender, or preferred gender, providers, and utilizes a telephonic language line for assistance with translation and dialect interpretation when needed.
ICE embraces nationally recognized performance standards for detention and healthcare delivery and the ICE Health Service Corps conducts a significant amount of training to ensure excellent detainee care. The implemented standards and training provide medical personnel with credentials that endure more scrutiny than any other integrated health delivery program in the nation. ICE enforces its standards with regular reviews, on-site assessments and corrective action plans, if needed.
The detained population of illegal aliens present unique health care challenges. For example, some detainees have recently come into the United States under dangerous conditions and may be suffering from dehydration, injuries, misdiagnoses or previously existing medical conditions.
"We sometimes find," said Dr. Peredo-Berger, "that detainees have never been seen by any medical personnel at all."
The three family residential centers ICE maintains, in Dilley and Karnes, Texas, and Berks, Pennsylvania, each have their own standardized care delivery system to accommodate a unique population that includes women and children. The three centers provide ongoing training to detainees that include: parenting classes, school for children with certified teachers, language classes, social skill training, social networking, nutrition classes, internet training, library training and how to use a law library.
Dr. Peredo-Berger emphasizes that ICE detention centers are not prisons or jails; they are detention facilities. She said,
"The civil detention environment allows detainees to make independent decisions about seeking health care or collaborating on their medical care."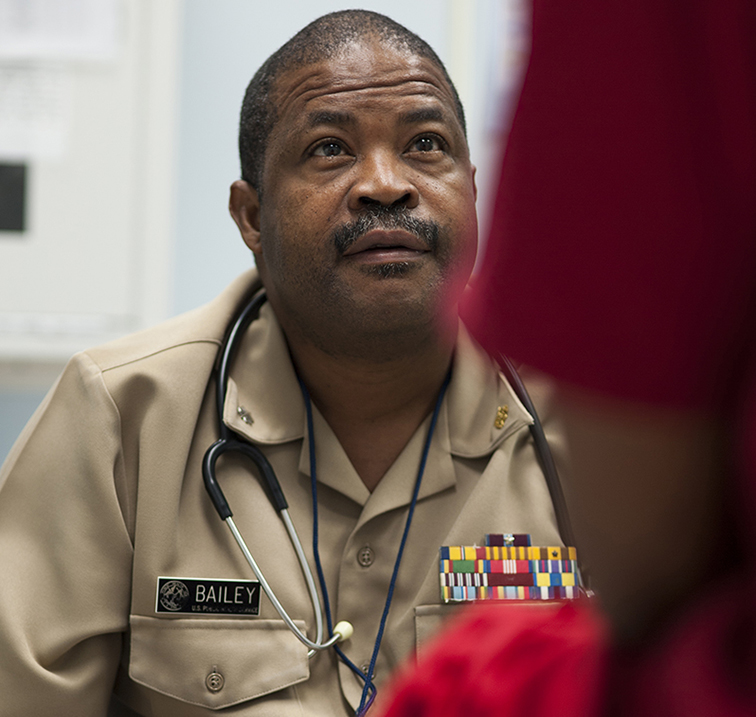 She also makes the point that seeing a doctor in private practice within 24 hours is an impossibility, but with the corps sick call system, detainees are able to do just that. "We have a full complement of integrated health professionals collaborating to make a short-term health care system for detainees. I've received thank you notes from patients who have said the health care they received from ICE has far exceeded anything they expected."
The corps provides top level health care within the confines of the detention environment because that is what is required.
"The corps consists of highly skilled professionals who do their jobs and do them right," said Dr. Peredo-Berger. "They are totally committed. They are dedicated to their patients. They hurt when there is a negative outcome. They hurt when someone hurts himself.
"They are dedicated to getting the best patient outcomes possible."
ICE Health Service Corps Accreditations and Credentials
American Correction Association (ACA)
National Commission on Correctional Health Care (NCCHC)
National Practitioner Data Bank
ICE Family Residential Standards
ICE Performance Based National Detention Standards