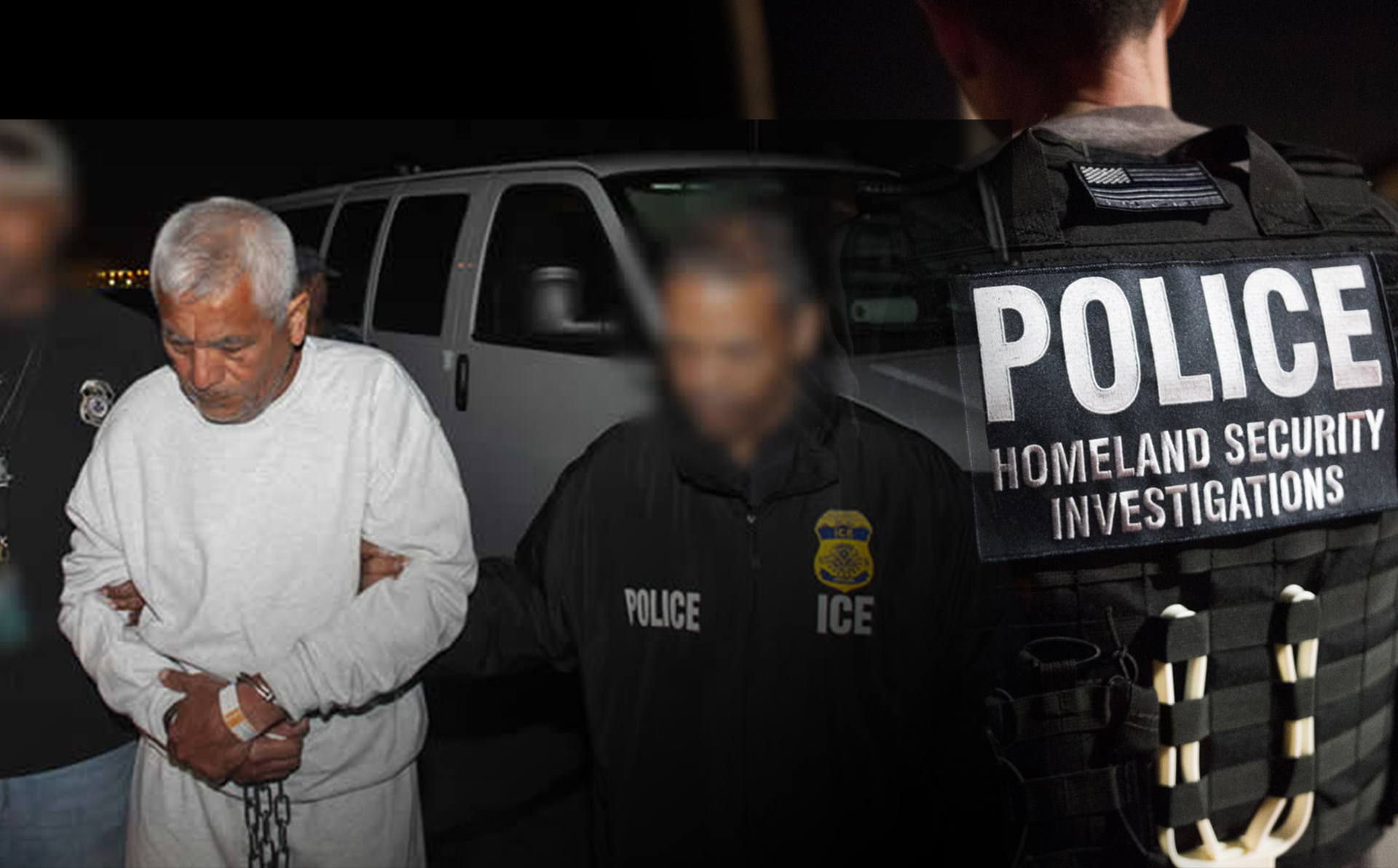 Human Rights Violators and War Crimes
The protection of fundamental human rights remains among the cornerstones of American democracy. Throughout its history, the United States has sought to uphold the noble ideals upon which it was founded: liberty, democracy, and the basic dignity of all people.
U.S. Immigration and Customs Enforcement (ICE) contributes to this enduring national commitment by holding to account war criminals, human rights abusers, and persecutors. ICE tirelessly seeks out such individuals who may be hiding within our borders and utilizes its broad investigative powers to arrest, charge, and remove such offenders from our shores. This ongoing effort sends a singular message: The United States will not serve as a safe haven for war criminals and human rights abusers and they must never escape justice and accountability.
On February 21, 2021, ICE removed a 95-year-old former Nazi concentration camp guard to Germany—one of the last fugitive Nazis who will have been removed from the United States. Friedrich Karl Berger, a German citizen, participated in Nazi-sponsored persecution while serving in 1945 as an armed guard at the Neuengamme Concentration Camp system (Neuengamme). Berger's arrest and removal reinforces ICE's ongoing efforts in support of human rights. It also serves as a stark reminder that the fight against atrocities such as those committed during World War II must never end.
The Universal Declaration of Human Rights celebrates the proposition that freedom, justice, and peace in the world are fundamental rights and that all individuals are entitled to equality. With that in mind, ICE aims to:
Prevent the admission of foreign war crime suspects, persecutors, and human rights abusers into the United States.
Identify and prosecute individuals who have been involved in and/or responsible for the commission of human rights abuses across the globe.
Remove offenders located in the United States.
Oversee the development of investigative programs to prevent mass atrocities and hold accountable those perpetrators responsible for genocide and other gross human rights violations.
HSI is committed to its mission and the role it and the Center plays in broader efforts for accountability. HSI currently has more than 160 active human rights investigations and is handling more than 1,750 human rights-related leads involving suspects from approximately 95 countries, primarily in Central and South America, the Balkans, and Africa. Since 2003, HSI arrested more than 480 individuals for human rights-related violations under various criminal and/or immigration statutes.
Interactive Map
Hover over the map for information on the number of human rights violators and war criminals removed by ICE.
chart_675ee0cc-09b3-4b6c-aab4-34d3cd5be318
[["Country", "Removals"],["Afghanistan",3],["Albania",3],["Algeria",1],["Angola",5],["Argentina",5],["Armenia",1],["Bangladesh",4],["Belarus",1],["Bolivia",1],["Bosnia and Herzegovina",71],["Brazil",2],["Bulgaria",1],["Burma",1],["Burundi",4],["Cambodia",1],["Cameroon",5],["Canada",1],["Cape Verde",1],["Chad",2],["Chile",3],["China",14],["Colombia",31],["Congo - Brazzaville",11],["Croatia",6],["Cuba",4],["Congo - Kinshasa",2],["Dominican Republic",2],["Ecuador",4],["Egypt",2],["El Salvador",219],["Ethiopia",10],["Fiji",1],["Gambia",4],["Georgia",1],["Germany",5],["Ghana",7],["Guadeloupe",1],["Guatemala",132],["Guinea",3],["Guyana",1],["Haiti",104],["Honduras",36],["India",9],["Indonesia",2],["Iran",3],["Iraq",14],["Ivory Coast",1],["Jamaica",6],["Jordan",3],["Kenya",6],["Kosovo",1],["Kuwait",1],["Loas",2],["Lebanon",16],["Liberia",44],["Lithuania",2],["Macedonia",4],["Mali",1],["Mexico",21],["Montenegro",2],["Morocco",1],["Nepal",2],["Nicaragua",53],["Niger",2],["Nigeria",5],["Niue",1],["North Korea",1],["Pakistan",7],["Peru",19],["Philippines",14],["Poland",1],["Romania",2],["Russia",2],["Rwanda",20],["Senegal",5],["Serbia",5],["Sierra Leone",23],["Slovenia",1],["Somalia",7],["South Africa",4],["Sri Lanka",11],["Suriname",1],["Syria",1],["Togo",3],["Tunisia",1],["Turkey",4],["Uganda",9],["Ukraine",5],["United Kingdom",1],["Uzbekistan",3],["Venezuela",4],["Vietnam",2],["Yemen",5],["Yugoslavia",1],["Zimbabwe",3]]
countries
auto
#FAF9F4
["#d0e3ec","#003366"]
Since 2003, ICE has brought more than 480 individuals to justice for human rights-related violations of the law under various criminal and/or immigration statutes. During that same period, ICE obtained deportation orders against and physically removed 1,085 known or suspected human rights violators from the United States. Additionally, ICE has facilitated the departure of an additional 181 such individuals from the U.S.
* these statistics are as of Oct. 1, 2021
Use the left and right arrows to navigate the Human Rights Violators and War Crimes Center Timeline.
Human Rights Violators & War Crimes Center
The HRVWCC is the only U.S. government entity focused completely on investigating global atrocities and the perpetrators of human rights violations and war crimes. Initiated by HSI in 2008, the HRVWCC leverages the knowledge and expertise of a select group of special agents, attorneys, intelligence analysts, criminal research specialists and historians who are charged with preventing the U.S. from becoming a haven for individuals who engage in the commission of war crimes, genocide, torture and other forms of serious human rights abuses from conflicts around the globe. Learn more about the HRVWCC.
Have information about foreign nationals suspected of engaging in human rights abuses or war crimes? Contact the ICE tip line at 1-866-DHS-2423 (1-866-347-2423) or ice.gov/tips. Callers may remain anonymous. To learn more about the assistance available to victims in these cases, the public should contact ICE's confidential victim-witness toll-free number at 1-866-872-4973.