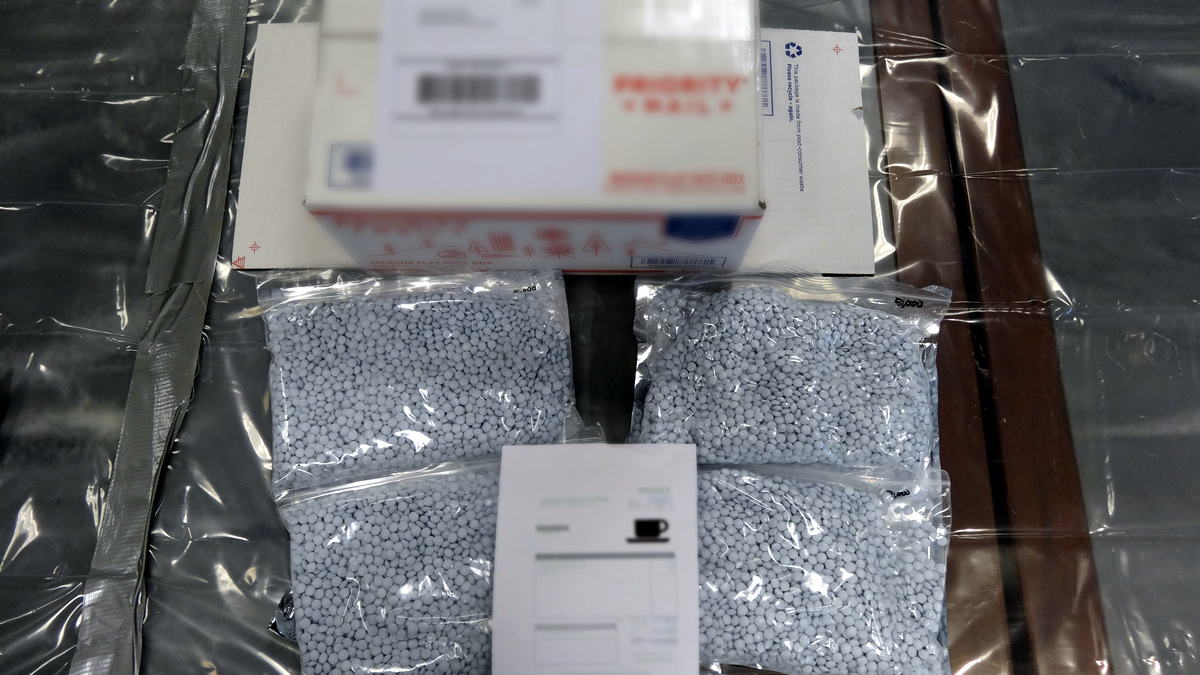 Drug disruption major HSI focus in 2017
As the sole investigative agency with unique customs and immigration authorities, in addition to standard criminal and civil law enforcement authorities, U.S. Immigration and Customs Enforcement's (ICE) Homeland Security Investigations (HSI) investigates the widest range of criminal activity across the crime continuum. HSI's strategy also extends well beyond U.S. borders in an effort to prevent dangerous drugs and those engaged in the smuggling and distribution of contraband from reaching our shores. HSI special agents have extensive knowledge of the border environment and techniques employed by narcotics smuggling organizations to transport contraband into the United States. That knowledge led to 11,691 narcotics enforcement arrests in fiscal year 2017. HSI investigative efforts related to drug trafficking are strengthened through increased coordination and cooperation with other federal, state, local and tribal law enforcement agencies and through leading and participating in a variety of task forces – such as the 57 HSI-led Border Enforcement Task Forces (BEST), High Intensity Drug Trafficking Areas (HIDTA), Organized Crime Drug Enforcement Task Force (OCDETF), and Special Operations Division (SOD).
Fentanyl
Fentanyl, a synthetic opioid, is 50 times more potent than heroin and 100 times more potent than morphine. According to Drug Enforcement Administration (DEA) estimates, one kilogram of fentanyl can produce 1 million to 1.5 million pill dosage units. The Centers for Disease Control estimates that more than 20,000 Americans were killed by fentanyl and fentanyl analogues in 2016, and that number continues to rise. ICE made more than 2,300 fentanyl arrests in fiscal year 2017. There were 405 seizures of fentanyl totaling 2,383 pounds. The efforts of ICE and its law enforcement partners to disrupt the supply of these deadly substances are an important complement to President Donald J. Trump's commitment to public health and safety, as detailed in October's declaration of the opioid crisis as a public health emergency and the implementation of the White House Comprehensive Opioid Response Initiative.
In response to the President's initiative, ICE will increase its enforcement in four areas: online, finance, international and local partnerships. The agency plans to leverage as many resources as possible to stop the epidemic from spreading further.
ICE's efforts to disrupt the supply of these deadly substances are an important complement to the president's commitment to public health and safety.
That effort was on display in June when HSI Massena's BEST, in collaboration with the New York Attorney General's Office and the St. Lawrence County Drug Task Force, helped bring an end to drug trafficking organizations operating in St. Lawrence County and the surrounding counties in the Northern District of New York.
The New York Attorney General's Office announced the indictment of 106 individuals charged with conspiring in two major drug trafficking organizations that transported heroin, fentanyl and crack and powder cocaine to the area.
The arrests and indictments came as a result of Operation Gravy Train, an extensive, multi-agency criminal investigation. Since the operation began in January 2016, HSI BEST Massena and its state and local partners identified suppliers and distributors in various cities through covert surveillance and hundreds of hours of wiretaps. Their efforts resulted in the seizure of approximately 2,600 bags of heroin, approximately 3,005 bags of fentanyl and more than 700 bags of cocaine. Investigators also seized bulk quantities of narcotics, including more than a kilo of cocaine, more than a quarter-pound of fentanyl and more than three ounces of heroin, as well as approximately $89,000 in cash.
Operation Hardest Hit
Eleven people were arrested across three states in August for their role in a large-scale heroin and fentanyl drug trafficking organization in Portsmouth. This case was investigated by the FBI's Tidewater Violent Crime Task Force and U.S. Immigration and Customs Enforcement's (ICE) Homeland Security Investigations (HSI) Norfolk Field Office, in partnership with the Bureau of Alcohol, Tobacco and Firearms, the Chesapeake Police Department, the Virginia State Police, and the Portsmouth Gang Suppression Unit.
More than 300 law enforcement agents made the arrests and executed 10 search warrants in Virginia, Georgia and New York. The takedown is the result of a multi-year, multi-jurisdictional and multi-agency OCDETF investigation designated Operation Hardest Hit.
According to the indictment, law enforcement began investigating Leroy Perdue and his drug trafficking organization (Perdue DTO) in early 2016 following the heroin overdose death of a young resident of Chesapeake. With the participation of nearly two dozen confidential human sources, law enforcement infiltrated the Perdue DTO and made 10 undercover controlled purchases of heroin and fentanyl. On June 22, the investigative team arrested Rhadu Schoolfield in Norfolk with 800 grams of heroin after he returned from a trip to New York.