Public Service Recognition Week is celebrated annually in May. Since 1985, the first week of May has been a time to honor the people who serve our nation as federal, state, county, local and tribal government employees. We use this opportunity to pay special tribute to the ICE workforce and their incredible individual and collective contributions.
Below are links to profiles of ICE public servants and some of the remarkable work that they do each and every day in and out of the federal government.
Valarie Sheppard, Office of Human Capital
Valarie Sheppard serves as ICE Chief of the Executive Services Unit in the Office of Human Capital. She has been with ICE for 9 years and likes to say that she didn't chose a career at ICE – ICE chose her. She initially started at ICE as a contractor to help stand up the Executive Services Unit in the Office of Human Capital. After several failed attempts to get the position filled, Valarie was encouraged to apply herself. She was selected and after nine years, she is proud of what she has been able to accomplish at ICE. For Valarie, public service is supporting the individuals who "do the work." She has worked in mission support for most of her career and has come to understand that without mission support there is no mission. Her career in public service impacts the American public by ensuring the individuals who support, protect and serve the American public are also supported, protected, and served so they can do their best work.
I serve because I can make a difference.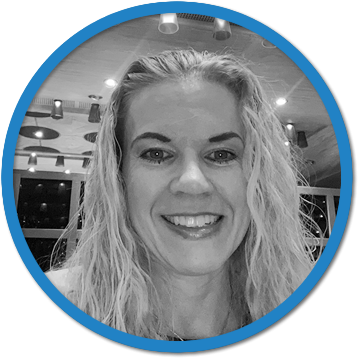 Michelle Kelley, Office of Acquisition Management
Michelle Kelley, who has been employed by ICE for six years, is a section chief in the Office of Acquisition (OAQ). Michelle pursued a career at ICE because she believes that helping with contracts aids our special agents on the front line and all our employees who serve the public. She works for the public by getting the best value for the government in all of ICE's contracts as we are stewards of the taxpayers' money. No matter how big or small that the procurement action might be, Michelle believes that she and her colleagues can have an impact and help ICE's special agents achieve success. ICE has a unique mission and Michelle is happy to assist in implementing a contract that will help so many throughout the agency.
I serve because I feel honored to help ICE agents and all our offices do their part in our mission. While I am but one spoke in the big wheel of ICE, it is indeed a privilege to help prevent crime and bring justice to those that threaten our national security in any way possible.
Aaron Saran, Office of the Principal Legal Advisor
Aaron Saran has served in the Office of the Principal Legal Advisor New York City (OPLA NYC) for nearly 4 years. After serving with the United States Marine Corps for 7 years, Aaron worked at the Department of Justice before joining ICE. Working at ICE has allowed Aaron to continue answering the call to give back to his community and country. Aaron's portfolio involves oversight of several administrative and management services such as budget, acquisition, training, logistics, property, records management, and human resources. These facets of his career are essential to supporting the operations of the OPLA team working on legal matters at the nation's largest immigration court system. His work impacts the American public because this allows OPLA NYC to complete its mission of justly litigating immigration matters and upholding due process. Collectively, this serves the mission of protecting the U.S.
I serve because giving back is fulfilling and a critical component of our civic duty. Contributing towards the greater good of society is of great importance to me, and it fills me with great pride to be a part of the DHS family.
Genna Braden, Office of Acquisition Management
Genna Braden, a contract specialist in the Office of Acquisition Management, was an intern with ICE from 2013-2014. In 2015, following completion of the Acquisition Professional Career Program (APCP) internship, she requested final placement at ICE so that she could devote herself to a mission that she felt connected to and to continue fostering the supportive environment that she enjoyed during her internship for future acquisition professionals. According to Genna, "public service means putting the needs and safety of the public first. It is a selfless service in that one must dedicate themselves to the overall mission for the American people and put personal desires and needs aside." Genna is honored to serve the American public because she and her fellow ICE colleagues work as a team to ensure they are good stewards of the resources afforded to ICE while also defending our national security and public safety.
I serve because I feel connected to the ICE mission and hope that my continued service will contribute to the overall success of our operations.
James Johnson, Office of the Chief Information Officer
James Johnson recently volunteered to take leave from his usual position with the OCIO front office to deploy to El Paso, TX as a member of the DHS Volunteer Force for 89 days from January to April 2022. On the ground he was able to assist and augment U.S. Border Patrol with their duties and responsibilities in the El Paso Sector. He managed a crew varying between 16 and 20 members, who were tasked with feeding Border Patrol detainees, stocking/organizing the warehouse, and ensuring all other needs of the detainees were met. Through this opportunity, he was not just able to develop his professional management skills but engage in an experience where he was truly able to appreciate the scope of work undertaken by both by the DHS Volunteer Force and U.S. Border Patrol. He hopes to deploy again soon so he can continue to help.
Special Agent Gerard Kavanagh and Senior Special Agent Benjamin Donahue (HSI Grand Junction)
Special agents from the Grand Junction office were responding to an interdiction when they witnessed a vehicle roll-over on a major highway in Colorado.
Special Agent Gerard Kavanagh and Senior Special Agent Benjamin Donahue stopped and assisted the driver of the overturned vehicle. Two off-duty EMS workers were also on the scene of the accident near Grand Junction, Colorado.
Kavanagh grabbed a fire extinguisher and monitored the car which started smoking.
Donahue called emergency services and stayed with a boy who was ejected 20 feet from the vehicle and unconscious. Both Kavanagh and Donahue worked to calm the child's distraught mother. The boy regained consciousness when Mesa County Sheriff's Office deputies and the Clifton Fire Department EMS arrived.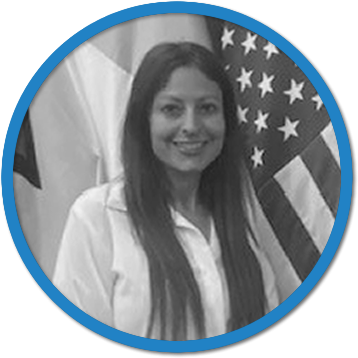 Toni Daleo, HSI New Orleans Special Agent
At 8 p.m. August 29, 2021, as Hurricane Ida's peak winds swept through New Orleans, HSI New Orleans Special Agent Toni Daleo, while off duty, responded to assist her elderly neighbor who was critically injured during the storm. Daleo found her neighbor lying on his staircase, having sustained an open-wound bone fracture and a head injury after falling from his attic while attempting to stop rainwater entering his home. Emergency services were suspended during the storm and Daleo knew her neighbor needed immediate medical attention. She utilized duct tape and levelers to apply a makeshift splint, preparing her neighbor as best she could to transport him to the hospital herself. SA Daleo drove her injured neighbor through hurricane-force winds, navigating blacked-out and partially flooded streets, to reach the hospital. Her neighbor immediately underwent a series of emergency surgeries. He had sustained a compound fracture to his knee, broken ribs, a broken hip and injuries to his head and face. Medical staff determined Daleo staved off an almost certain infection and other complications by getting him to the hospital when she did. Following multiple surgeries and months of physical therapy, he is back home and has made a full recovery.
In the Right Place at the Right Time: HSI Special Agent Apprehends Carjacker
On what seemed to be a typical Monday afternoon, Stephen "Daniel" Southerland, a special agent with the U.S. Immigration and Customs Enforcement (ICE), Homeland Security Investigations (HSI), was wrapping up a day of conducting a planned surveillance operation as part of an ongoing document fraud investigation in Brookhaven, Georgia.
---
These employees and their stories, full of honor, courage, and ingenuity, represent the best of our department. These profiles represent only a fraction of our talented and dedicated employees who commit themselves to the important work of our agency every day.
If you would like to serve our nation and join the rank of employees who commit themselves to the important work of our agency every day, visit
ice.gov/careers
.