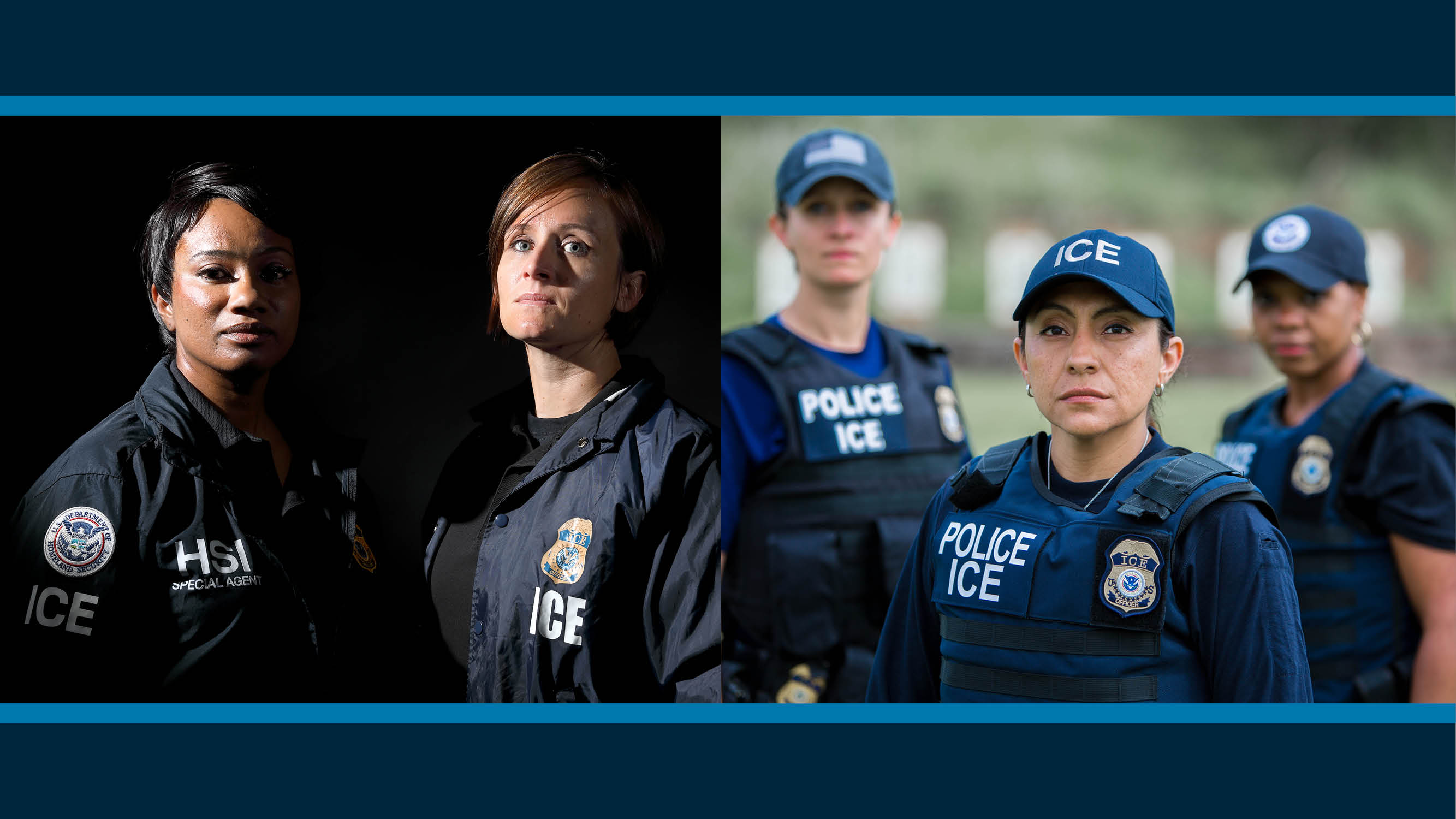 ICE honors Women in Law Enforcement
Women's History month, a time-honored celebration of the vast contributions to history, culture and society women have made, has been observed annually in the United States since 1987 and coincides with International Women's Day on March 8.
To honor those contributions, U.S. Immigration and Customs Enforcement (ICE) highlights the dedicated and inspiring women who work for the agency throughout Women's History Month 2022 and ensures their accomplishments and commitment to equality in law enforcement is celebrated.
In Their Own Words
Why did they choose a career in law enforcement? What motivates them? Who in their personal and professional life inspires them? As ICE celebrates Women's History Month, select women of the agency shared in their own words their personal stories of their journey to working in law enforcement.
"It makes me feel good knowing that I'm potentially making the streets safer and, whether the public knows it or not, it's a really good feeling knowing that I've made a small difference."
"For the first time in my career, I had a female who was in my chain of command…she was the chain of command. And she did that in a way that makes you proud to be a woman."
"I believe that having integrity and a strong sense of 'right' is definitely a must for being a law enforcement officer."
"I have a degree in criminal justice, and, while I wouldn't change that at all, I would recommend pursuing other degrees and languages and sciences – other things that you can bring to the table that make you stand out."
Fry girl. Waitress. Cashier. Watch as some of the women of ICE share their first job.
"Integrity.
Dedicated.
Grit.
Passion.
Persistence."