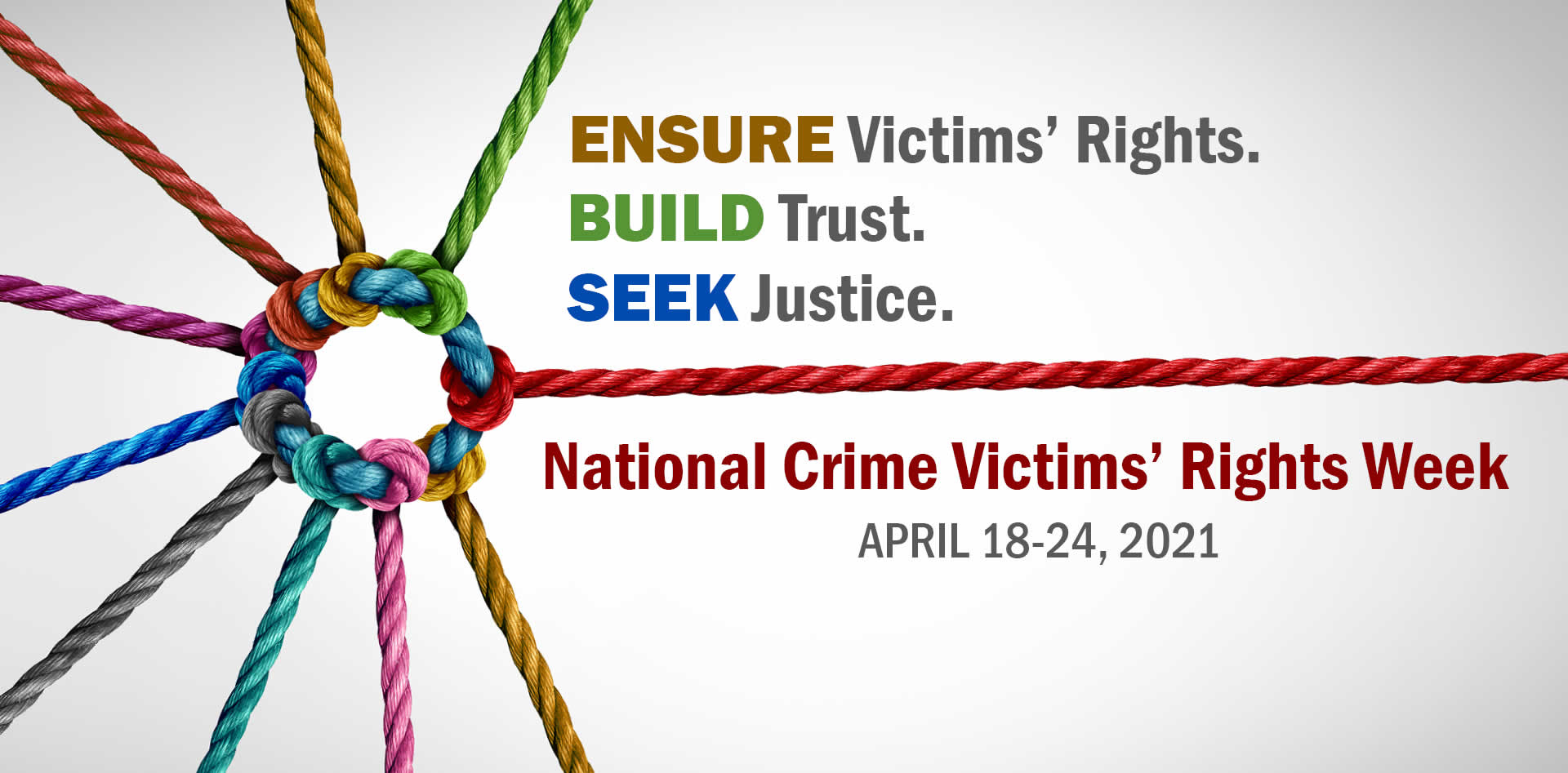 HSI prioritizes crimes of victimization and exploitation
As National Crime Victims' Rights Week ensues, HSI's work to prevent crimes of victimization and exploitation remains as important as ever.
As the principal investigative arm of the U.S. Department of Homeland Security (DHS), Homeland Security Investigations (HSI) is responsible for combating threats that jeopardize the safety and security of our nation and our communities. One of HSI's top operational priorities is protecting the public from crimes of victimization and exploitation.
In support of this mission, HSI embraces partnerships and outreach and utilizes its wide-ranging authorities and international and domestic footprint to target and investigate criminal organizations and financial structures that facilitate criminal activities that victimize and exploit the vulnerable.
Across the United States and around the world, HSI investigates child exploitation; human trafficking; forced labor; financial fraud schemes, particularly those affecting the elderly; human rights violations such as genocide, torture, and war crimes; identity and benefit fraud; and other forms of financial crime and fraud that result in victimization.
In addition to holding perpetrators accountable, HSI's investigations into these offenses has led to the identification and rescue of thousands of victims of these crimes. The HSI Victim Assistance Program (VAP) is a central component of HSI's victim-based approach to investigations into crimes of victimization and exploitation, enabling HSI to respond to victim issues across the spectrum of crimes that HSI investigates. The VAP provides a critical resource to HSI investigations and criminal prosecutions by ensuring that victims have access to the rights and services to which they are entitled by law, as well as the assistance they need so that they can participate actively and fully in the criminal justice system process.
Raising awareness during National Crime Victims' Rights Week about the work of the HSI VAP can help victims everywhere. The items below represent a few of the key missions of the VAP and its overall support to HSI's investigations into crimes of victimization:
The VAP provides overall guidance on victim assistance, including training and technical assistance, and monitors compliance with federal crime victim assistance statutes. These include the Attorney General Guidelines for Victims and Witness Assistance, Violence Against Women's Act of 1994, Victims of Crime Act of 1984, Crime Victims Rights Act of 2004 and the Trafficking Victims Protection Act of 2000.
The VAP offers forensic interview support to HSI special agents in furtherance of criminal investigations in which victims are involved. The program also offers case consultation and coordination services, as well as other technical assistance and training to special agents regarding all issues related to victim and witness interviews.
The VAP provides timely access to a wide range of local resources from as early as the investigative stage to prosecution. This process fosters cooperation between law enforcement and the victim while building trust and rapport.
ICE HSI Victim Assistance Program Statistics
(info dated 04/15/2021)
| Description | FY 2020 | FY 2021 |
| --- | --- | --- |
| FY Total Victims Assisted | 2,188 1 | 970 2 |
| Under 18 | 672 | 346 |
| Child Exploitation | 965 | 468 |
| Human Trafficking | 418 | 352 |
| Financial Crimes | 566 | 109 |
1 During COVID-19, many offices were closed between the months of March to May, therefore numbers are much lower.
2 Partial year between 10/01/2020 and 04/14/2021.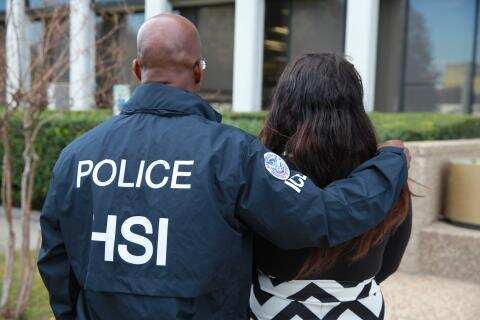 Tonya was a victim of human trafficking.
When she was 13, she met "Eddie" at the apartment she was living in with her mother in the Dallas, Texas, area. His estranged wife was the property manager. Tonya (a pseudonym) was classmates with Eddie's stepdaughter, so the two would often see each other at the apartment and in the local grocery store. It was there that the two first exchanged numbers. It was a "normal" arrangement at first. Tonya would cook, clean and look after Eddie's kids from time to time. However, it was when the two were at a party filled with alcohol and drugs that the relationship took a turn.
"He approached me and told me in so many words, 'I want you to have sex with this guy for money,'" Tonya said. "I was very uncomfortable, and I kept saying no, I didn't want to do it. He kept telling me, 'If you love me, you'll do this. It's just one thing. Just try it.'"
After nearly 30 more minutes of constant pressure, Tonya agreed to have sex with the man. What she thought would be a one-time thing became an everyday routine for the next few weeks. Night after night and bar after bar, Tonya would go out with Eddie while he advertised her to potential "suitors."
HSI's child exploitation investigations help protect children from victimization
HSI personnel across the globe continue to dedicate themselves to the protection of children from exploitation by predators involved in the production, distribution, and possession of child sexual abuse material and who traveled to engage in illicit sexual conduct with minors.
HSI is recognized as a global leader in this investigative discipline, and is committed to utilizing its vast authorities, international footprint and strong government and non-government partnerships to identify and rescue child victims; identify and apprehend offenders; prevent transnational child sexual abuse; help make the internet a safer place for children.
HSI employs the latest technology to collect evidence and track the activities of individuals and organized groups who sexually exploit children using the dark web, chat rooms, peer-to-peer trading and other internet-based platforms. This critical public safety mission is supported by the HSI Child Exploitation Investigations Unit (CEIU), based at the HSI headquarters Cyber Crime Center. The CEIU provides assistance to HSI field offices; coordinates major investigations; conducts operations throughout the world to identify and rescue child victims and to identify and apprehend offenders; and delivers training to HSI personnel as well as state, local, federal and international law enforcement partners. The CEIU also maintains a close working relationship with the National Center for Missing & Exploited Children in the fight against child exploitation.
The operations and investigations conducted by HSI Madrid in conjunction with their foreign partners highlight the importance of the work HSI conducts every day in furtherance of this investigative program.
Learn more by visiting this feature page
HSI remains committed to combating human trafficking and forced labor
HSI is a leader in the global fight against human trafficking. Every day, HSI special agents around the globe work to identify, disrupt and dismantle human traffickers using of techniques – including physical and sexual abuse, threats of harm and deportation, false promises, and economic and psychological manipulation – to force or coerce their victims into forced labor or commercial sex. HSI proactively identifies cross-border criminal trafficking organizations and prioritizes investigations according to the degree of risk posed by each to national security and public safety.
In October 2020, the Department of Homeland Security (DHS) opened the Center for Countering Human Trafficking (CCHT).This is the U.S. government's first-ever integrated law enforcement operations center directly supporting federal criminal investigations, victim assistance efforts, intelligence analysis and outreach and training activities related to human trafficking and forced labor.
The center, led by HSI, is based in Washington, DC, and is staffed with law enforcement officials, subject matter experts, and support staff from 16 DHS components – all focused on the "4 Ps" of the center's mission: prevention, protection, prosecution and partnerships. With its holistic, victim-centered approach, the center gives HSI and the Department a powerful new weapon in the fight against human trafficking.
HSI investigates financial scams, human rights violations and other fraud schemes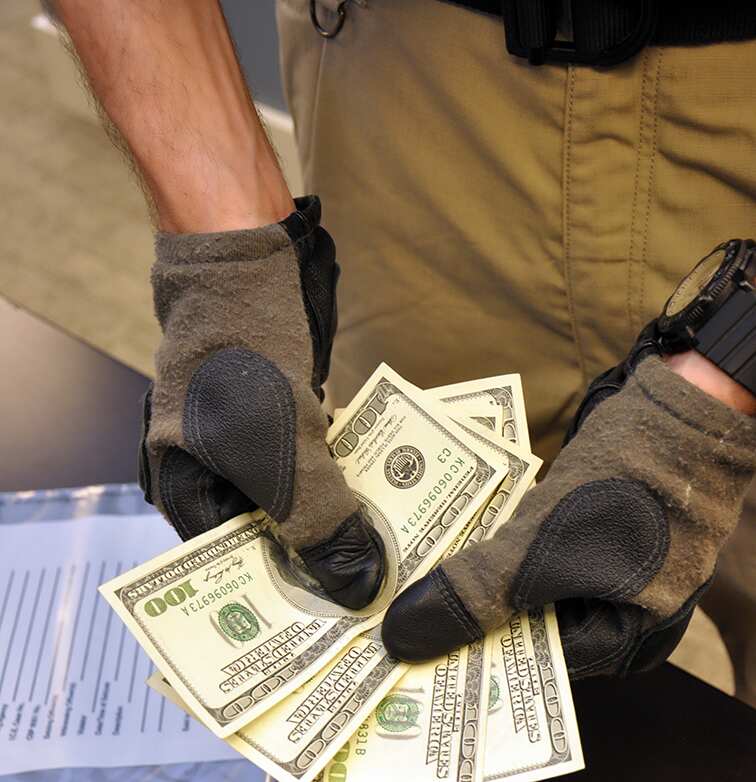 HSI remains at the forefront of efforts to investigate international financial fraud schemes that target and exploit vulnerable populations, and conducts investigations into human rights violations such as genocide, torture, and war crimes; identity and benefit fraud; and other forms of financial crime and fraud that result victimization. To learn more about what HSI does to investigate perpetrators and rescue victims of these crimes, visit the following links:
HSI protects the public and first responders from COVID-19 fraud
Since the outset of the COVID-19 pandemic, HSI has been at the forefront of U.S. government efforts to combat COVID-19-related fraud and criminal activity.
Despite the devastating effects of the COVID-19 pandemic, criminals have continuously attempted to exploit the pandemic for illicit financial gain. From the illegal importation and sale of counterfeit, fraudulent or substandard personal protective equipment, medical items, and vaccines – to CARES Act or Paycheck Protection Program financial fraud schemes – to websites defrauding consumers by purporting to sell vaccines and therapeutics – criminal actors have relentlessly preyed on the public health needs and financial hardships brought on by the pandemic. Their actions have compromised legitimate trade, financial, and cyber systems and have endangered the health and lives of Americans.
HSI launched Operation Stolen Promise in April 2020 to counter this threat and to protect the homeland from the continuous and evolving dangers of COVID-19-related crime. One year after its inception in April 2020, Operation Stolen promise has yielded significant results, both statistically and in terms of the impact the initiative has on protecting the health and safety of the American public. HSI and its partners have seized over $48 million in illicit proceeds, including over $32 million in Small Business Association Loan Fraud; made 267 arrests; served 273 criminal search warrants; opened over 1,000 criminal investigations; and made more than 2,000 seizures of mislabeled, fraudulent, unauthorized or prohibited COVID-19 vaccines, test kits, personal protective equipment, and other medical items.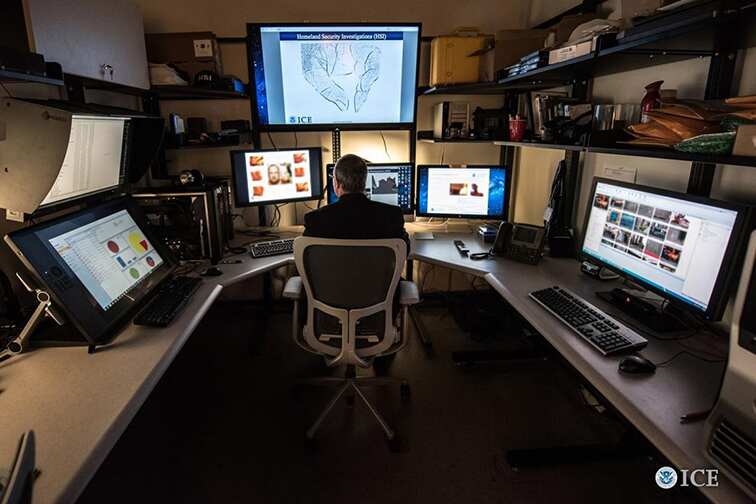 The ICE HSI Tip Line was created to collect information that could aid ICE HSI special agents with investigations targeting sex offenders, especially child predators. It provides individuals across the world with a way to report suspicious criminal activity 24 hours a day, seven days a week. Highly trained specialists take reports from both the public and law enforcement agencies on more than 400 laws enforced by ICE HSI.
If you would like to report suspicious criminal activity: Call 866-DHS-2-ICE (866-347-2423) (from U.S. and Canada)
Case files
ICE, international partners arrest 113 child predators
ICE HSI – in collaboration with the Brazil Ministry of Justice and the Public Security (MJSP) Secretariat for Integrated Operation (SEOPI) Cyber Laboratory – arrested 113 alleged child predators across the U.S. and in South America, Nov. 2-6, 2020, during phase seven of Operation Protected Childhood (OPC VII).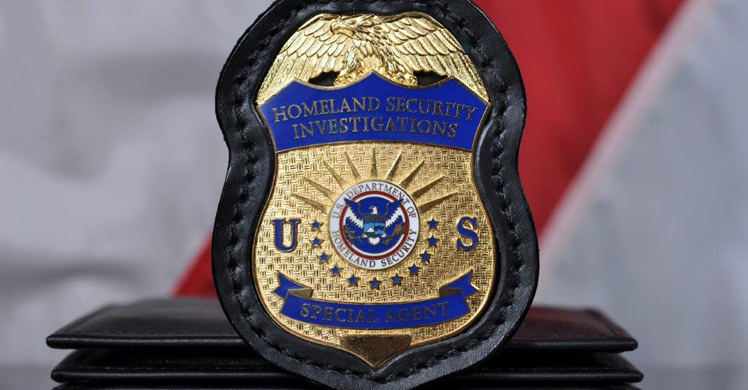 Los Angeles-area man pleads guilty in international conspiracy to defraud elderly victims following HSI investigation
As the result of an extensive probe by Homeland Security Investigations (HSI) Los Angeles, supported by multiple federal, state and local law enforcement partners across the U.S., Anuj Mahendrabhai Patel, 31, a.k.a. "Mike" and "Indio," of Lake Elsinore, pleaded guilty to one count of conspiracy to commit mail fraud and wire fraud.
---
DHS prevents millions of counterfeit N95 masks from reaching hospital workers, first responders
HSI federal agents seized approximately 11 million counterfeit 3M N95 respirator masks, the result of ongoing collaboration between the U.S. Department of Homeland Security (DHS) and manufacturer 3M to prevent counterfeit masks from reaching hospital workers and first responders.
South Texas man faces 15 years in prison for possessing over 1,000 videos and images of child pornography
A Texas man was sentenced to 180 months in federal prison for possessing child pornography, following an investigation by Homeland Security Investigations (HSI) Rio Grande Valley Child Exploitation Task Force.
---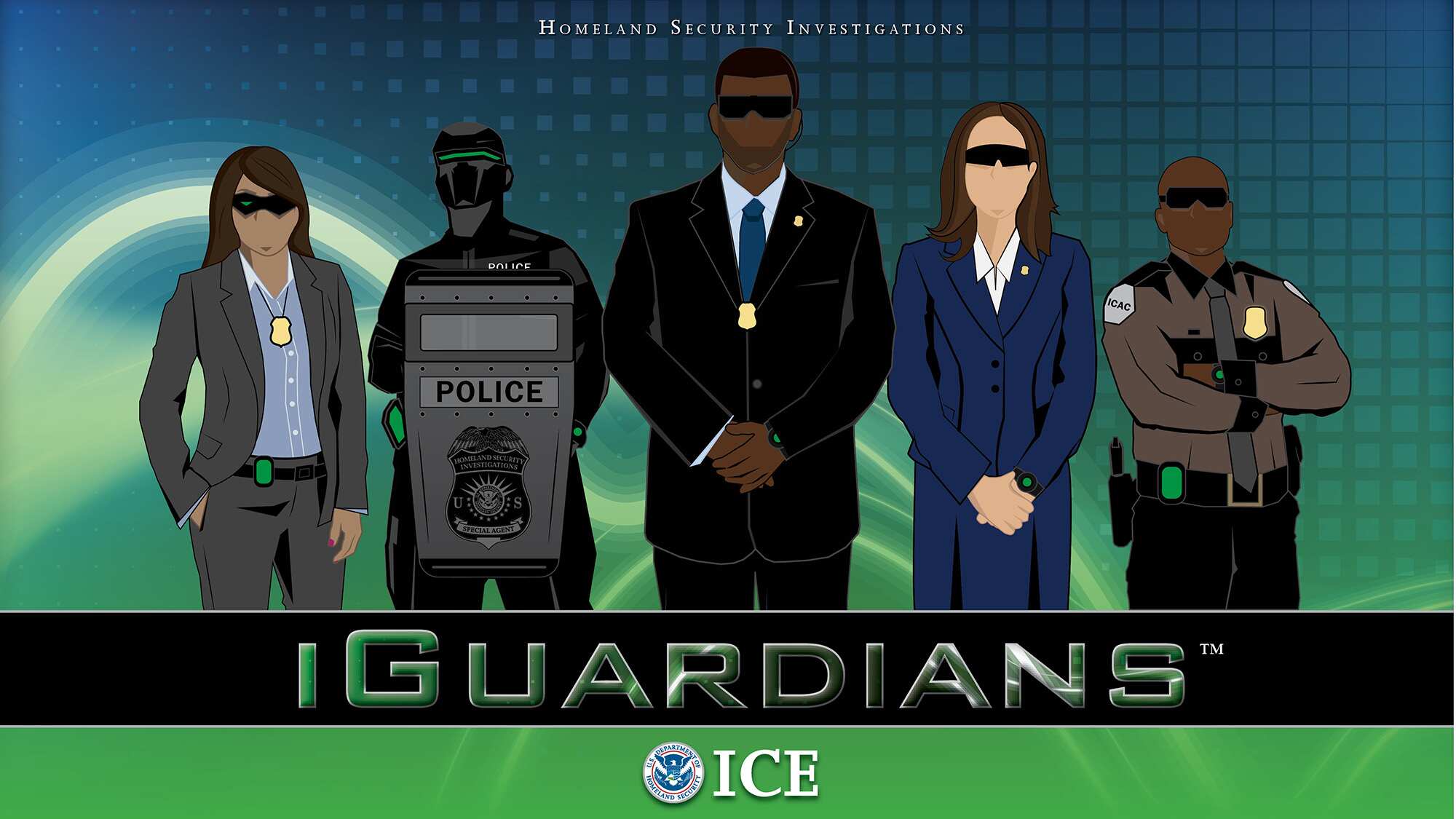 ICE HSI Dallas led investigation results in Denton man receiving 15-year sentence for trafficking a 17-year-old
William Adam Jonathan Smith, 31, was found guilty by a federal jury and sentenced to 15 years in a federal prison. He was convicted of one count of conspiracy to commit sex trafficking of a minor and one count of sex trafficking of a minor.
ICE assists Brazil in the arrests of 10 human smugglers
HSI assisted the Brazil Federal Police (PF) in the arrests of ten high-profile targets in Brazil, to include several current and former local politicians, who are part of transnational criminal organization involved in human smuggling.
---