WANTED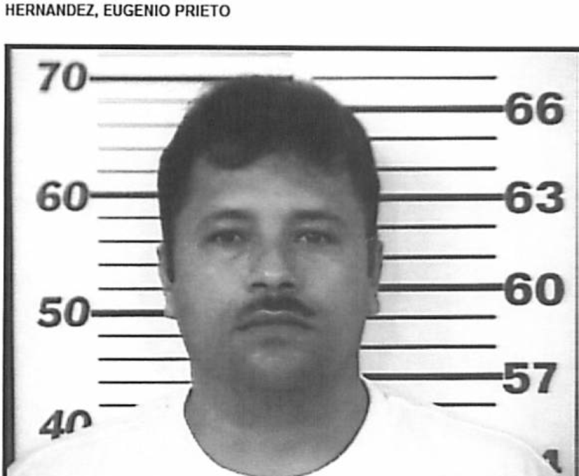 conspiracy to engage in sex trafficking
| | |
| --- | --- |
| Name | Hernandez-Prieto, Eugenio |
| | |
| | |
| | |
| Place of Birth | Mexico |
| | |
| | |
| | |
Summary:
SAVANNAH, Georgia — In January 2013, U.S. Immigration and Customs Enforcement (ICE) announced the results of Operation Dark Night, a large-scale investigation into a sex trafficking ring operating in Florida, Georgia and the Carolinas. The investigation, which was led by ICE's Homeland Security Investigations (HSI) Savannah, led to a takedown of 15 brothels, 13 criminal arrests and the rescue of 12 victims.
In February 2014, 24 members of the sex trafficking operation were sentenced, including a life sentence for the ringleader – Joaquin Mendez-Hernandez – and a collective 97 years for the remaining 24 defendants. The victims were ordered to be paid $705,000 in restitution.
One fugitive remains in this case – Eugenio Hernandez-Prieto – whose last known address was Tenacingo, Tlaxcala, Mexico.
Warning:
Members of the public are warned not to attempt to apprehend any subject. Anyone with information about the whereabouts of these fugitives should immediately contact the local ICE office or call the national hotline at 1-866-DHS-2-ICE (866-347-2423) as soon as possible. From outside the U.S. and Canada, callers should dial 802-872-6199. Tips can also be submitted online at www.ICE.gov/tips.
All ICE Most Wanted