WANTED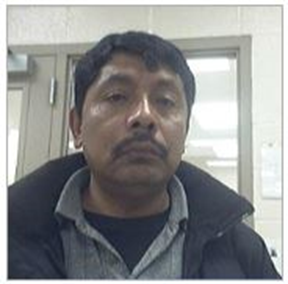 sex trafficking
| | |
| --- | --- |
| Name | Martinez-Rojas, Severiano |
| | |
| | |
| | |
| Place of Birth | Mexico |
| | |
| | |
| | |
Summary:
ATLANTA – On May 21, 2013, U.S. Immigration and Customs Enforcement's (ICE) Homeland Security Investigations (HSI) Atlanta and the FBI conducted search and arrest warrants for several individuals suspected of human trafficking.
Since 2006, Severiano Martinez-Rojas, along with family members Arturo Rojas-Coyotl, Odilon Martinez-Rojas, Daniel Garcia-Tepal and others, all from Tenancingo, Tlaxcala, Mexico, conspired and brought multiple women into the United States from Mexico and Guatemala, all for the purpose of forcing them to engage in prostitution.
Eight victims from Mexico and Guatemala were rescued during the course of the investigation.
Odilon Martinez-Rojas and Rojas-Coyotl have been sentenced to 21 years and 16 years in prison, respectively. Severiano Martinez-Rojas is believed to have returned to Mexico prior to the warrant execution and remains a fugitive in this case.
Warning:
Members of the public are warned not to attempt to apprehend any subject. Anyone with information about the whereabouts of these fugitives should immediately contact the local ICE office or call the national hotline at 1-866-DHS-2-ICE (866-347-2423) as soon as possible. From outside the U.S. and Canada, callers should dial 802-872-6199. Tips can also be submitted online at www.ICE.gov/tips.
All ICE Most Wanted