WANTED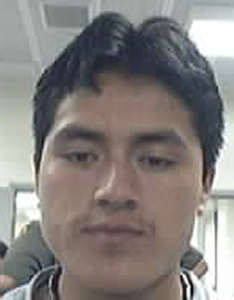 Westchester County Jail detainer refusal: Rape 3rd
| | |
| --- | --- |
| Name | Rodriguez Quiroz, Joaquin |
| Alias | CORO, Joaquin |
| | |
| | |
| Place of Birth | Mexico |
| Skin Tone | Medium |
| Height | 5'3" |
| Weight | 151 lbs |
| | |
| --- | --- |
| Eyes | Brown |
| Hair | Black |
| Gender | Male |
| | |
| Last Known Location | Westchester County, New York |
| Occupation | Unknown |
| | |
Summary:
On Sept. 6, 2019, the Westchester County Department of Public Safety arrested and charged Joaquin Rodriguez Quiroz with Rape 3rd: Victim less than 17 years old perpetrator 21 years or more in violation of New York State Penal Law 130.25 subsection 2 a E class felony.
On Sept. 7, 2019, ICE lodged a detainer with Westchester County Jail. Westchester County Jail declined the detainer and Rodriguez Quiroz posted a bond. He is currently at-large.
Warning:
Do not attempt to apprehend any subject. If you have information about the whereabouts of these fugitives, immediately contact your local U.S. Immigration and Customs Enforcement (ICE) office or call the national hotline at 1-866-DHS-2-ICE as soon as possible!
Return to the Detainer Non-Cooperation Threatens Public Safety spotlight page