12 charged following ICE HSI New York and NYPD joint investigation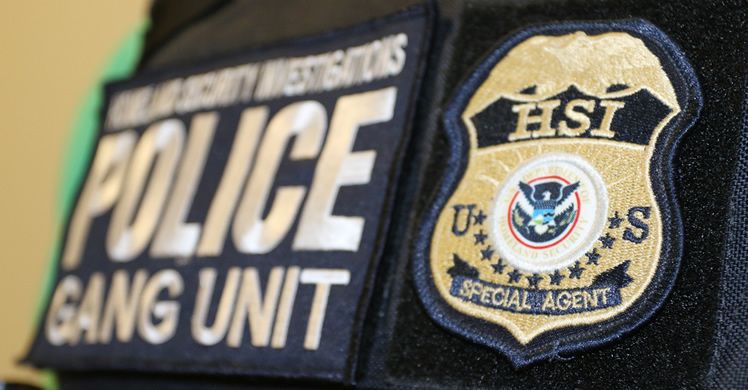 NEW YORK — Twelve members of a Bronx crew are facing charges with narcotics offenses following a joint operation with U.S. Immigration and Customs Enforcement's (ICE) Homeland Security Investigations (HSI) and the New York City Police Department's (NYPD) Bronx Violent Crimes Squad. The crew members of a crew operating in and around the Murphy Houses and the Lambert Houses in the Bronx with participating in a narcotics conspiracy.
A total of 8 defendants were taken into custody Wednesday; seven were arrested in the Bronx, and one defendant was arrested in Delaware. Four defendants remain at large. The seven defendants arrested in the Bronx will be presented and arraigned later Wednesday.
"These crew members allegedly pushed crack cocaine and heroin in low income neighborhoods of the Bronx," said Angel M. Melendez, special agent in charge of HSI New York. The alleged dealers have no regard for their neighbors as long as they are making a profit, which is why we will continue to partner with NYPD in these investigations to remove the drugs, and those who push it, off city streets."
"Today's indictment is a perfect example of how well the law enforcement community works together to dismantle drug organizations and put these criminals behind bars," said NYPD Commissioner, James P. O'Neill. "Removing them from our streets sends a clear message to others who many choose to engage in similar activity. These substances cause immeasurable damage in our neighborhoods, and we will remain vigilant in our commitment to expose and arrest anyone who poses such a threat to the safety of New Yorkers."
"As alleged, the defendants conspired to sell narcotics in a number of locations, including the Murphy Houses, a NYCHA development," said U.S. Attorney for the Southern District of New York, Geoffrey S. Berman. "NYCHA residents, and all New Yorkers, should be free to go about their daily lives free from the scourge of narcotics trafficking. Thanks to the excellence of our partners at HSI and the NYPD, these defendants now face federal charges for bringing drugs to our buildings and to our streets."
As alleged in the indictment unsealed today in Manhattan federal court and in other court papers and proceedings, from 2016 up to June 2018, Kawain Nelson, aka "Kobe," aka "Kobi," aka "Slope," James Crooms, aka "Butter," Anthony Corley, aka "Tone," Albert Collins, aka "A," Darrell Hudson aka "Skip," Jonathan Padilla, Silvio Ciprian, aka "T.P.," Lamar Griffin, aka "Louch," Jackie Cooper, aka "Jack," Sharon Hatcher, Allen Walker, aka "Fat Boy," and Efrain Reyes, aka "Stone," participated in a conspiracy to distribute and possess with the intent to distribute crack cocaine, heroin, marijuana in and around the Murphy Houses, a public housing complex, and the Lambert Houses, an affordable housing development, in the Bronx.
A chart containing the names and maximum penalties for the defendants is set forth below. The maximum potential sentences in this case are prescribed by Congress and are provided here for informational purposes only, as any sentencing of the defendants will be determined by the judge.
The case is being handled by the SDNY's Violent and Organized Crime Unit. The charges contained in the indictments are merely accusations, and the defendants are presumed innocent unless and until proven guilty.
Count

Charge

Defendants

Max. Penalties

1

Narcotics

Conspiracy

21 U.S.C. § 846

Kawain Nelson, 32

James Crooms, 31

Anthony Corley, 35

Albert Collins, 28

Darrell Hudson, 28

Jonathan Padilla, 29

Silvio Ciprian, 30

Lamar Griffin, 28

Jackie Cooper, 53

Sharon Hatcher, 51

Allen Walker, 38

Efrain Reyes, 49

Life in prison

Mandatory minimum of 10 years in prison