Alabama fugitive wanted on child pornography charges captured in Texas
Matthew Chase Harbin, convicted sex offender, subject of August 2014 ICE appeal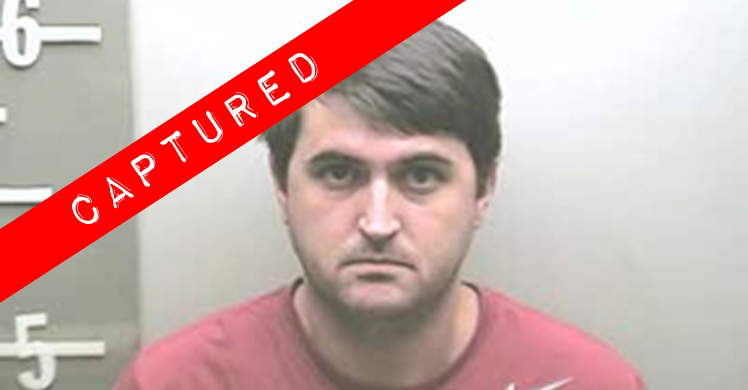 HUNTSVILLE, Ala. — U.S. Immigration and Customs Enforcement's (ICE) Homeland Security Investigations (HSI) is pleased to announce the capture of a convicted Alabama sex offender wanted on a federal arrest warrant issued in June 2014 for receipt of child pornography in the Northern District of Alabama.
Matthew C. Harbin, 29, of Arab, Alabama, was arrested Tuesday in Cameron County, Texas, while living under an assumed identity.
Harbin is a convicted felon who pleaded guilty in 2009 to state charges in Alabama of transmitting obscene material to a minor. In August 2014, he was profiled on the ICE Operation Predator smartphone app, which seeks public tips on at-large and unknown child predator suspects.
Harbin faces extradition to Alabama following the conclusion of any criminal proceedings he may face for crimes committed in Texas.
This investigation is being conducted under HSI's Operation Predator, an international initiative to protect children from sexual predators. Since the launch of Operation Predator in 2003, HSI has arrested more than 10,000 individuals for crimes against children, including the production and distribution of online child pornography, traveling overseas for sex with minors, and sex trafficking of children. In fiscal year 2013, more than 2,000 individuals were arrested by HSI special agents under this initiative.
HSI encourages the public to report suspected child predators and any suspicious activity through its toll-free Tip Line at 1-866-DHS-2-ICE or by completing its online tip form. Both are staffed around the clock by investigators. Suspected child sexual exploitation or missing children may be reported to the National Center for Missing & Exploited Children, an Operation Predator partner, via its toll-free 24-hour hotline, 1-800-THE-LOST.
For additional information about wanted suspected child predators, download HSI's Operation Predator smartphone app or visit the online suspect alerts page.
HSI is a founding member and current chair of the Virtual Global Taskforce, an international alliance of law enforcement agencies and private industry sector partners working together to prevent and deter online child sexual abuse.