Chinese national sentenced to 3 years for scheme to illegally export military-grade materials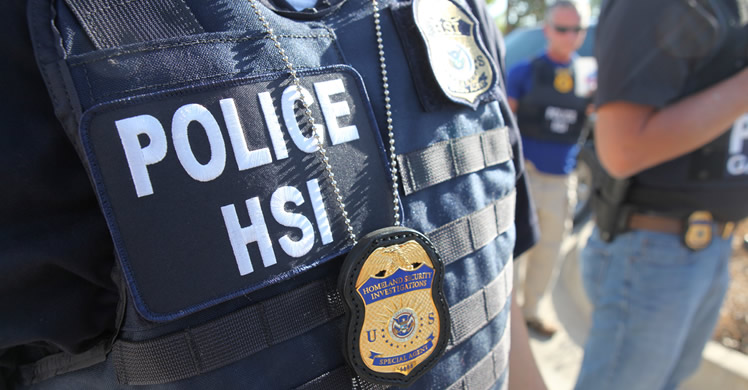 NEW YORK — A Chinese national was sentenced to three years imprisonment Thursday after being arrested last year for attempting to illegally export high-grade carbon fiber to China. The 2016 arrest was a result of an operation initiated by U.S. Immigration and Customs Enforcement (ICE) Homeland Security Investigations (HSI) in New York in conjunction with the U.S. Department of Commerce (DOC) Bureau of Industry and Security's Office of Export Enforcement New York Field Office and the Department of Defense's Defense Criminal Investigative Service (DCIS) Northeast Field Office.
Fuyi Sun, aka Frank, 53, of Shanghai, China, was arrested, and subsequently convicted, in connection with a scheme to illegally export to China, without a license, high-grade carbon fiber that is used primarily in aerospace and military applications.
According to the allegations contained in the complaint and indictment filed against Sun, and statements made in court filings and proceedings in open court, since approximately 2011, Sun has attempted to acquire extremely high-grade carbon fiber, including Toray type M60JB-3000-50B carbon fiber ("M60 Carbon Fiber"). M60 Carbon Fiber has applications in aerospace technologies, unmanned aerial vehicles (commonly known as "drones"), and other government defense applications. Accordingly, M60 Carbon Fiber is strictly controlled for nuclear non-proliferation and anti-terrorism reasons. As part of these restrictions, the sale of M60 Carbon Fiber to China without a license is prohibited.
In furtherance of his attempts to illegally export M60 Carbon Fiber from the United States to China without a license, Sun contacted what he believed was a distributor of carbon fiber – but which was, in fact, an undercover entity created by HSI and "staffed" by HSI undercover special agents (the "UC Company"). Sun inquired about purchasing the M60 Carbon Fiber without the required license. In the course of his years-long communications with the undercover agents and UC Company, Sun repeatedly suggested various security measures that he believed would protect them from "U.S. intelligence." Among other such measures, at one point, Sun instructed the undercover agents to use the term "banana" instead of "carbon fiber" in their communications. Consequently, soon thereafter he inquired about purchasing 450 kilograms of "banana" for more than $62,000. In order to avoid detection, Sun also suggested removing the identifying barcodes for the M60 Carbon Fiber, prior to transshipment, and further suggested that they identify the M60 Carbon Fiber as "acrylic fiber" in customs documents.
On April 11, 2016, Sun traveled from China to New York for the purpose of purchasing M60 Carbon Fiber from the UC Company. During meetings with the undercover agents on April 11 and 12, among other things, Sun suggested that the Chinese military was the ultimate end-user for the M60 Carbon Fiber he sought to acquire from the UC Company, and claimed to have personally worked in the Chinese missile program. Sun further asserted that he maintained a close relationship with the Chinese military, had a sophisticated understanding of the Chinese military's need for carbon fiber, and suggested that he would be supplying the M60 Carbon Fiber to the Chinese military or to institutions closely associated with it.
On April 12, 2016, Sun agreed to purchase two cases of M60 Carbon Fiber from the UC Company. On that date, Sun paid the undercover agents purporting to represent the UC Company $23,000 in cash for the carbon fiber, as well as an additional $2,000 as compensation for the risk he believed the UC Company was taking to illegally export the carbon fiber to China without a license. Sun was arrested the next day.
The prosecution of this case was handled by the U.S. Attorney's Office for the Southern District of New York's Terrorism and International Narcotics Unit and its Complex Frauds and Cybercrime Unit, with assistance from the Counterintelligence and Export Control Section.