Cold case arrest highlights cooperation between ICE and U.S. Marshals Service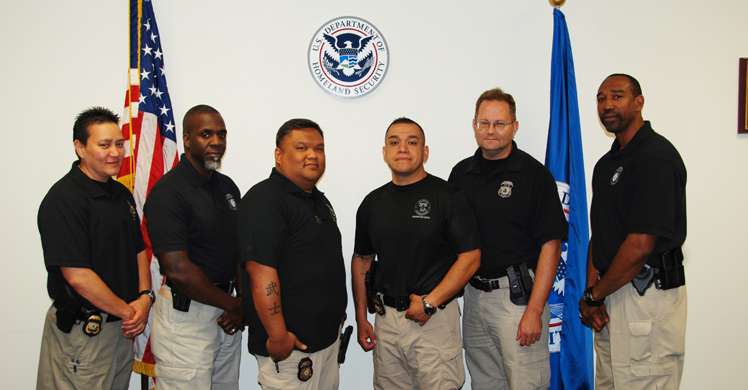 A fugitive recently arrested in Houston, Texas, for the 2009 rape of a 13-year-old girl has been remanded into the custody of the Harris County Sheriff's Office (HCSO) on a felony warrant and is awaiting extradition to Virginia.
Following a lead from the United States Marshals Service (USMS), Deputy U.S. Marshals and officers from ICE ERO Houston – Fugitive Operations Team located and arrested Efren Cruz-Nunez, a citizen of Honduras who entered the United States in 1998.
Cruz-Nunez is now removable based on his criminal convictions; in addition to the rape for which he was recently arrested, he also has a conviction for larceny dating back to 2009, and was arrested for soliciting a prostitute.
One of Virginia's Most Wanted fugitives, the case received extensive press coverage when the Arlington County Police Department's Special Victims Unit requested the public's assistance in locating Cruz-Nunez. Because of a lack of leads regarding his whereabouts the case eventually went cold. In late 2015, the case was assigned to the USMS, who then reached out to ICE ERO for help developing fresh leads.
Through detailed target analysis, ERO academy instructor Marco Coloma helped develop information indicating Cruz-Nunez was potentially living in Houston, Texas under the alias Anthony Sanchez. ERO also associated Cruz-Nunez with a second sex offense on a minor in 2012 in Houston, Texas, under the name Anthony Sanchez; however, he was not arrested for the offense because of lack of evidence.
After several weeks of investigation and surveillance, Houston ERO and USMS deputies located Cruz-Nunez at a Houston address where he was arrested without incident March 3, 2016.
This arrest is the culmination of months of investigative work and serves as an excellent example of law enforcement cooperation between ERO and USMS.