El Paso man sentenced to more than 13 years in prison for child exploitation conviction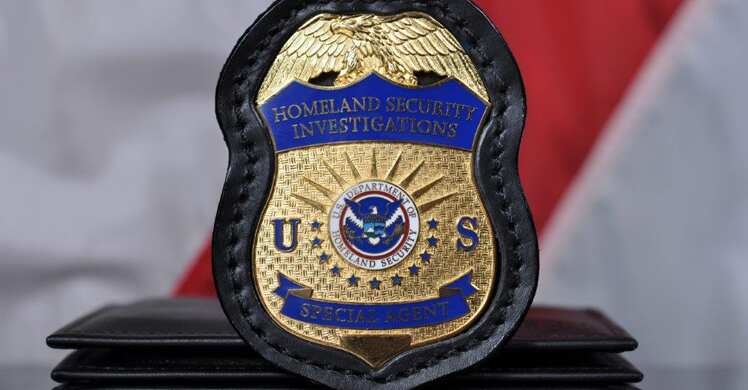 EL PASO, Texas — A federal judge sentenced an El Paso man to 160 months in prison Jan. 23 for receiving and distributing a visual depiction involving the sexual exploitation of a minor. Homeland Security Investigations (HSI) El Paso special agents assigned to the Child Exploitation Group investigated the case.
Javier Alejandro Parada, 36, used a social media account to share nearly 35 files containing child sexual exploitation material in a group chat between Dec. 31, 2020, and Jan. 2, 2021, according to court documents.
After locating Parada's residence, investigators identified additional online accounts where he kept files containing child sexual exploitation material, some of which had been sent to him from other contacts.
"We remain committed to prosecuting these types of heinous offenses against children and will always follow up on any leads of child sexual abuse," said U.S. Attorney Jaime Esparza of the Western District of Texas. "Just as important as the result of this case, Parada's arrest led to the arrest of another child predator in Las Cruces, New Mexico and the rescue of that defendant's victim. Our partners did an amazing job throughout this investigation."
"Predators contemplating to exploit children should heed this investigation and the sentence handed down," said Special Agent in Charge Francisco B. Burrola of HSI El Paso. "HSI and our law enforcement partners continue to work tirelessly to protect our greatest asset — our children — and focus on arresting and prosecuting those who seek to victimize them."
Assistant U.S. Attorney Sarah Valenzuela prosecuted the case.
HSI encourages the public to report suspected child predators and any suspicious activity through its toll-free tip line at 866-347-2423 or by completing its online tip form. Both are staffed around the clock. From outside the United States and Canada, callers should dial 802-872-6199. Hearing impaired users may call TTY 802-872-6196. Learn more about HSI's mission to combat child exploitation in your community on Twitter @HSIElPaso.
HSI takes a victim-centered approach to child exploitation investigations by working to identify, rescue and stabilize victims. HSI works in partnership with the National Center for Missing and Exploited Children (NCMEC), Internet Crimes Against Children partners, and other federal, state, and local agencies to help solve cases and rescue sexually exploited children. You can report suspected child sexual exploitation or missing children to NCMEC's toll-free, 24-hour hotline at 800-843-5678.
HSI is a founding member of the Virtual Global Taskforce, an international alliance of law enforcement agencies and private industry sector partners working together to prevent and deter online child sexual abuse.
One of HSI's top priorities is to protect the public from crimes of victimization, and HSI's child exploitation investigations program is a central component of this mission set. Further, HSI is recognized as a global leader in this investigative discipline. The directorate is committed to utilizing its vast authorities, international footprint and strong government and nongovernment partnerships to identify and rescue child victims; identify and apprehend offenders; prevent transnational child sexual abuse; and help make the internet a safer place for children.
HSI is the principal investigative arm of the U.S. Department of Homeland Security (DHS), responsible for investigating transnational crime and threats, specifically those criminal organizations that exploit the global infrastructure through which international trade, travel, and finance move. HSI's workforce of more than 8,700 employees consists of more than 6,000 special agents assigned to 237 cities throughout the United States, and 93 overseas locations in 56 countries. HSI's international presence represents DHS's largest investigative law enforcement presence abroad and one of the largest international footprints in U.S. law enforcement.