El Paso, Texas, native selected special agent in charge of HSI El Paso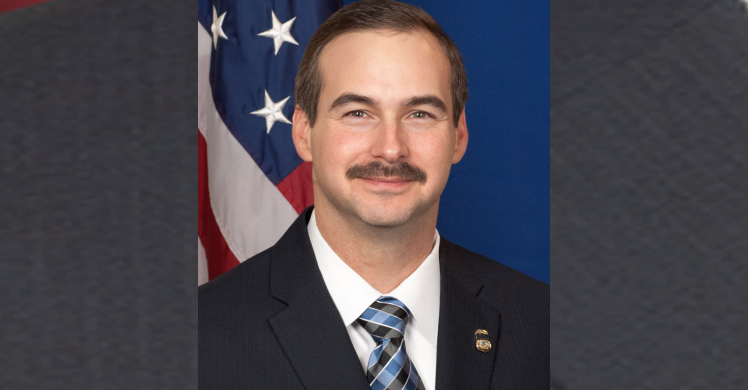 EL PASO, Texas — An El Paso native – with more than 20 years' experience in law enforcement, border security and intelligence – was recently selected as special agent in charge (SAC) of U.S. Immigration and Customs Enforcement's (ICE) Homeland Security Investigations (HSI) in El Paso.
Jack P. Staton, a native of the borderland, in his latest assignment oversees seven offices in New Mexico and Texas, whose special agents investigate cases related to national security and smuggling violations, including: counter-proliferation, financial crimes, commercial fraud, human trafficking, human smuggling, narcotics smuggling, transnational gangs, cyber-crimes, child exploitation, worksite enforcement, and document and benefit fraud.
"I was born in El Paso, raised in Alpine, Texas, and lived for a short time in Alamogordo, New Mexico, and it's an honor to lead a professional and dedicated staff, who exemplify HSI's mission of safeguarding the homeland and keeping our neighborhoods safe," Staton said.
HSI is a critical investigative arm of the Department of Homeland Security (DHS). It's a vital U.S. asset in combating transnational criminal organizations that illegally exploit America's travel, trade, financial and immigration systems. HSI special agents enforce more than 400 federal statutes, and use their ample authority to investigate all types of cross-border criminal activity. HSI El Paso is the only SAC office physically located on the U.S-Mexico border. Its area of responsibility comprises the 18 westernmost counties of Texas, and the entire state of New Mexico, encompassing about 156,000 square miles.
Staton currently manages HSI's complex federal law enforcement investigative programs. Prior to this assignment, he served as HSI El Paso's deputy special agent in charge. Before that, he was the executive deputy assistant director of HSI's Office of Intelligence in Washington, D.C., where he oversaw ICE's intelligence portfolio, HSI human smuggling and trafficking programs, and was responsible for ensuring agency-wide secure data communications connectivity and providing ICE with continuity of operations, emergency response and crisis management plans.
Additionally, Staton served as the deputy assistant director of the National Intellectual Property Rights Coordination Center in Arlington, Virginia, where he ran HSI's commercial fraud and intellectual property rights enforcement programs.
Staton started his career with the legacy Immigration and Naturalization Service (INS), serving as a Border Patrol agent and INS special agent in various offices along the Southwest border.