Follow Us
Related Information
ERO Boston arrests Jamaican national facing multiple rape charges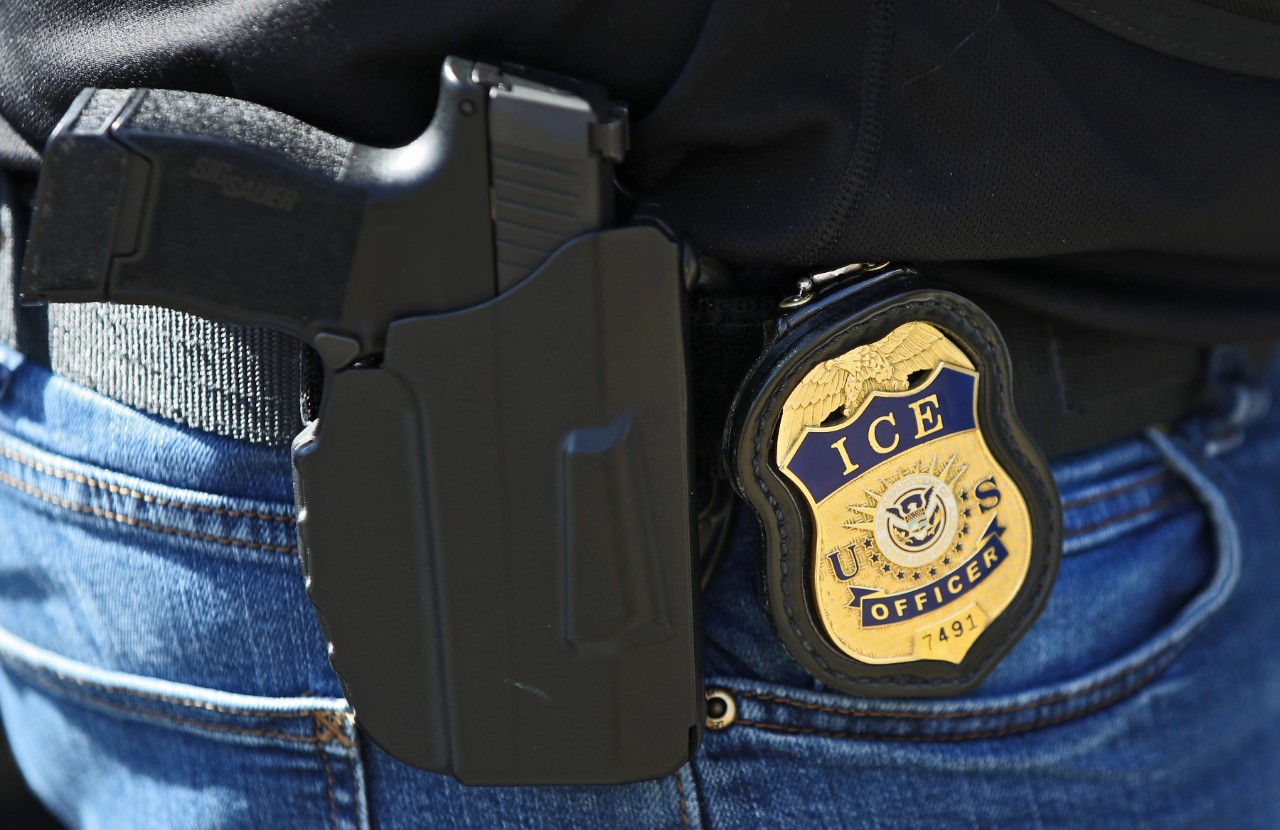 BOSTON — Enforcement and Removal Operations (ERO) Boston arrested an unlawfully present Jamaican national on immigration charges on Nov. 7 who was recently arrested and charged with multiple counts of rape and sexual assault in Mashpee, Massachusetts.
"This unlawfully present Jamaican national posed a significant threat to the public safety of our community," said ERO Boston Field Office Director Todd M. Lyons. "When someone who has violated immigration law and has been deemed a public safety threat, ERO Boston will apprehend that person and seek to have them removed. Our commitment to enforcing immigration law and protecting our residents is paramount to our mission. We will not fail in carrying out that mission."
The 52-year-old citizen of Jamaica, who has been unlawfully present in the United States for more than two years, was arrested by local police on two counts of rape and one count of assault to rape. He was arraigned in the Falmouth District Court in Falmouth, Massachusetts on Oct. 27.
The Jamaican national was originally admitted to the U.S. under a visitor immigration visa in July 2020, but he failed to abide by the conditions of his visa and remained more than two years beyond its expiration.
Following his arraignment on the rape and assault charges at Falmouth District Court, ERO Boston issued an immigration detainer with the court seeking his custody. Despite the existence of the immigration detainer, the Jamaican national was released from a Barnstable, Massachusetts, correctional facility on Oct. 31. He was arrested by ERO Boston officers without incident on Nov. 7 and will remain in ICE custody pending removal from the United States.
ERO conducts removals of individuals without a lawful basis to remain in the United States, including at the order of immigration judges with the Justice Department's Executive Office for Immigration Review (EOIR). EOIR is a separate entity from the Department of Homeland Security and U.S. Immigration and Customs Enforcement. Immigration judges in these courts make decisions based on the merits of each individual case, determining if a noncitizen is subject to a final order of removal or eligible for certain forms of relief from removal.
In fiscal year 2022, ERO arrested 46,396 noncitizens with criminal histories. This group had 198,498 associated charges and convictions, including 21,531 assault offenses; 8,164 sex and sexual assault offenses; 5,554 weapons offenses; 1,501 homicide-related offenses; and 1,114 kidnapping offenses.
As one of ICE's three operational directorates, ERO is the principal federal law enforcement authority in charge of domestic immigration enforcement. ERO's mission is to protect the homeland through the arrest and removal of those who undermine the safety of U.S. communities and the integrity of U.S. immigration laws, and its primary areas of focus are interior enforcement operations, management of the agency's detained and non-detained populations and the repatriation of noncitizens who have received final orders of removal. ERO's workforce consists of more than 7,700 law enforcement and non-law enforcement support personnel across 25 domestic field offices and 208 locations nationwide, 30 overseas postings and multiple temporary duty travel assignments along the border.
Members of the public can report crime and suspicious activity by calling 866-347-2423 or completing the online tip form.
Learn more about ERO Boston's mission to preserve public safety on X, formerly known as Twitter, @EROBoston.