ERO El Paso removes Mexican fugitive wanted for murder in his home country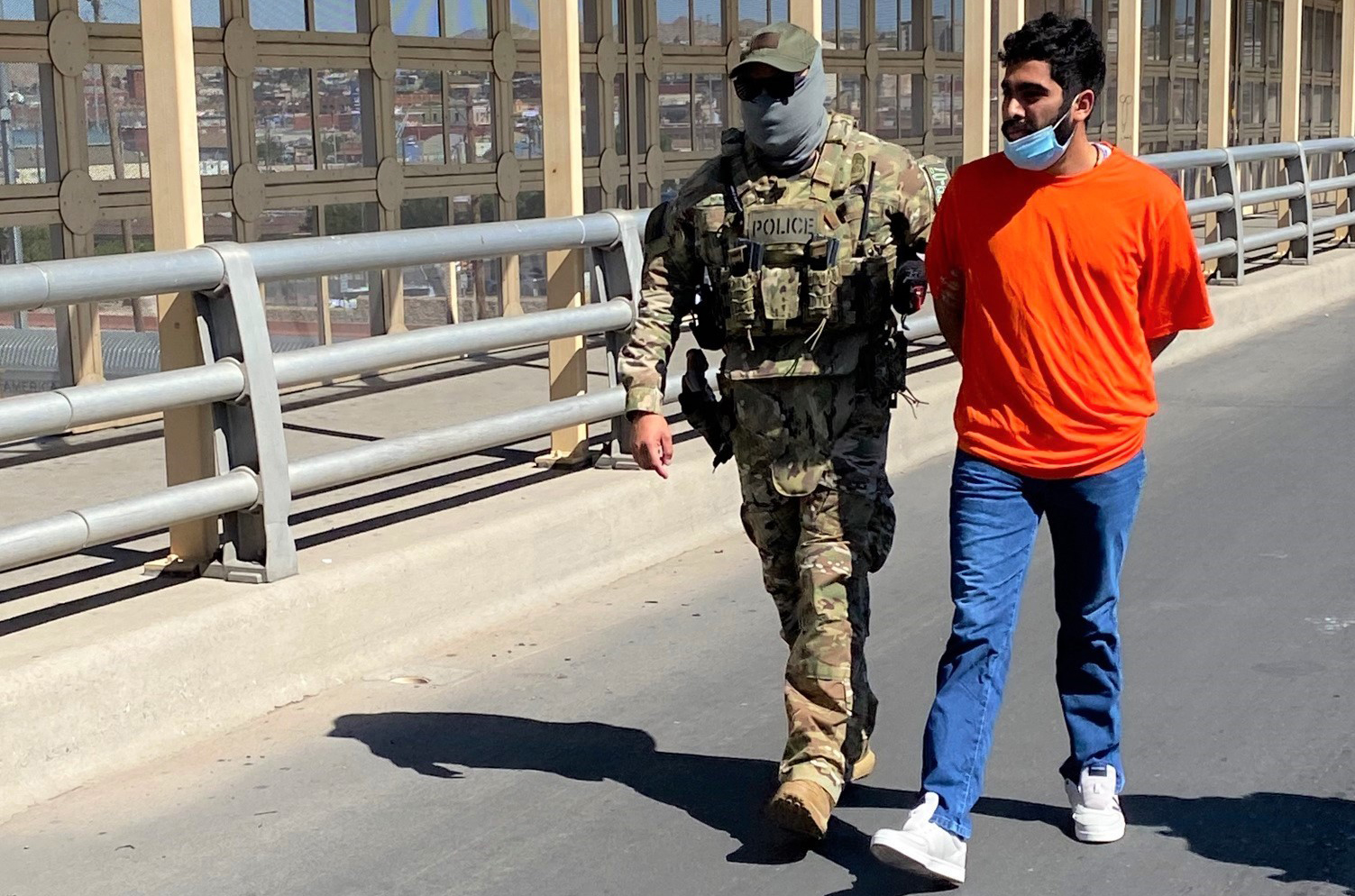 EL PASO, Texas — Enforcement and Removal Operations (ERO) El Paso deportation officers removed an unlawfully present citizen of Mexico wanted for homicide in Colima, Mexico, on May 25.
Jose Sebastian Cobian Ceballos, 22, was removed at the Stanton Street Bridge — an international port of entry in El Paso — where Mexican law enforcement authorities took him into custody for an outstanding homicide warrant.
"ERO El Paso's strong partnership with our Mexican counterparts is helping keep our country and border community safe from dangerous foreign fugitives who try to find safe haven in the United States," said ERO El Paso Field Office Director Mary De Anda-Ybarra. "ERO officers will continue to work tirelessly to identify, arrest and remove public safety threats."
On July 14, 2022, and Feb. 21, 2023, U.S. Border Patrol agents arrested Cobian after he entered the United States illegally at or near Santa Teresa, New Mexico. Both times, Border Patrol agents returned Cobian to Mexico in accordance with Title 42, a Centers for Disease Control and Prevention public health order that required the expulsion of unauthorized noncitizens arriving at the land borders to protect against the spread of COVID-19.
On March 1, Cobian reentered the United States illegally at or near Santa Teresa, New Mexico, and on April 19, Border Patrol agents arrested him in Desert Haven, Texas.
On April 20, Border Patrol turned Cobian over to ERO El Paso, and he was processed and detained at the El Paso Processing Center. On that day, a judge in Colima, Mexico, issued an arrest warrant for Cobian for homicide.
On May 16, an immigration judge ordered Cobian removed from the United States to Mexico.
In fiscal year 2022, ERO arrested 46,396 noncitizens with criminal histories; this group had 198,498 associated charges and convictions. These included 21,531 assault offenses; 8,164 sex and sexual assault offenses; 5,554 weapons offenses; 1,501 homicide-related offenses; and 1,114 kidnapping offenses.
As one of U.S. Immigration and Customs Enforcement's (ICE) three operational directorates, ERO is the principal federal law enforcement authority in charge of domestic immigration enforcement. ERO's mission is to protect the homeland through the arrest and removal of those who undermine the safety of U.S. communities and the integrity of U.S. immigration laws, and its primary areas of focus are interior enforcement operations, management of the agency's detained and non-detained populations, and repatriation of noncitizens who have received final orders of removal. ERO's workforce consists of more than 7,700 law enforcement and non-law enforcement support personnel across 25 domestic field offices and 208 locations nationwide, 30 overseas postings, and multiple temporary duty travel assignments along the border.
For more updates on noncitizens being removed from the community in the interest of public safety, follow ERO El Paso on Twitter @EROElPaso.