ERO Laredo arrests convicted felon for indecency with child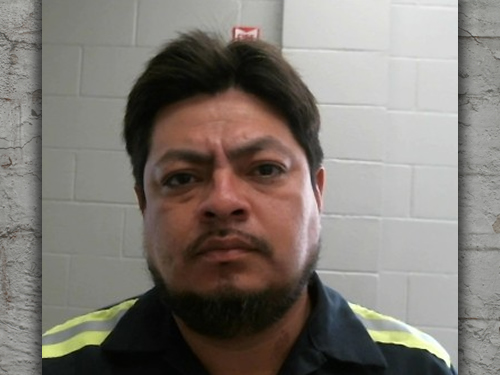 LAREDO, Texas – U.S. Immigration and Customs Enforcement (ICE) Enforcement and Removal Operations (ERO) officers arrested a repeat immigration violator and convicted felon for indecency with a child.
On Aug. 16, ERO and the Webb County District Attorney's Office (WCDAO), as part of a joint operation, apprehended Miguel Angel Ponce-Mejia, 43, a Mexican national who has been previously removed five times to Mexico. In December 2007, Ponce-Mejia was convicted of indecency with a child; he came to ERO's attention via local law enforcement agencies after a local encounter.
"This is a great example of the excellent collaboration between ERO and local law enforcement, as we continue working together to accomplish our mission of removing public safety threats from our streets," said Miguel Vergara, acting field office director for ERO Harlingen.
The Webb County District Attorney's Office executed a vehicle stop where ERO officers approached, questioned and identified the noncitizen as Ponce-Mejia.
During the vehicle stop, Ponce-Mejia freely and voluntarily admitted to being a citizen and national of Mexico born in Nuevo Laredo, Tamaulipas, and stated he did not have immigration documents to enter or remain in the U.S. Ponce-Mejia is currently in ICE custody pending removal.
The public can report suspicious activity by calling 1-866-347-2423 toll-free, internationally at 001-1802-872-6199, or by completing the online tip form.