ERO New York arrests Mexican national wanted for homicide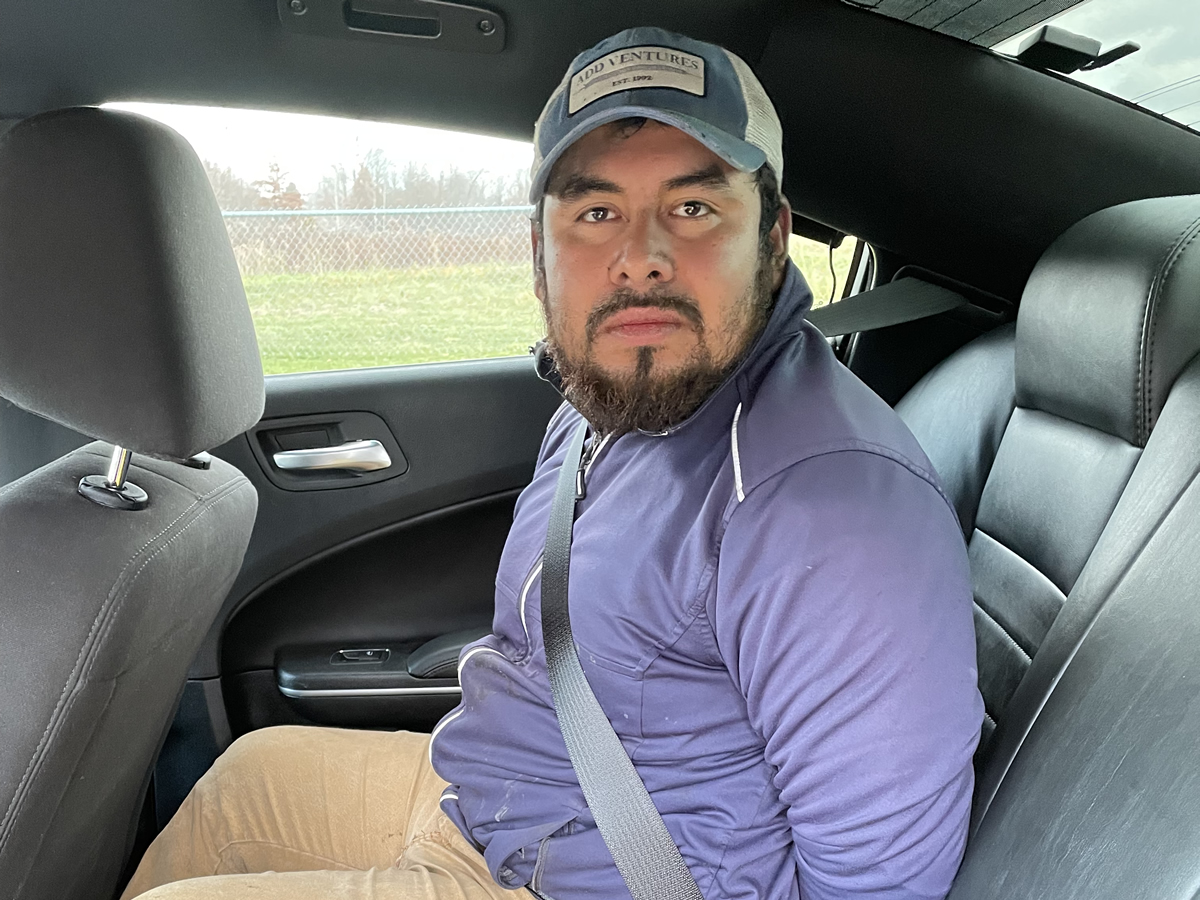 NEW YORK — U.S. Immigration and Customs Enforcement's (ICE) Enforcement and Removal Operations (ERO) New York Field Office arrested an unlawfully present noncitizen foreign fugitive wanted in Mexico for homicide.
Record checks indicated that Abdiel Dela Garza-Hernandez entered the United States on an unknown date and at an unknown location without inspection from an immigration official.
"The brave members of our Fugitive Operations teams are to be highly commended for removing this dangerous individual from the community," said ERO New York Acting Field Office Director Kenneth Genalo. "In this case, not only is the individual wanted for homicide in his home country, but has proven himself to be a danger to the community here in the U.S."
On Aug. 9, the Suffern, New York Village Court convicted Dela Garza-Hernandez of driving while impaired by the consumption of alcohol. The court sentenced him to pay a $300 fine and suspended his driver's license for 90 days.
On Nov. 17, officers from the ERO New York Newburgh Sub-Office administratively arrested Dela Garza-Hernandez in Middletown without incident. ERO New York processed him and served him with a notice to appear for removal proceedings pursuant to Section 212(a)(6)(A)(i) of the Immigration and Nationality Act, as amended. He will remain in ICE custody pending his removal.
Members of the public who have information about foreign fugitives are urged to contact the ICE Tip Line at 866-DHS-2-ICE or internationally at 001-1802-872-6199. They can also file a tip online by completing ICE's online tip form.
ICE's ERO directorate upholds U.S. immigration law at, within and beyond our borders. ERO operations target public safety threats, such as convicted criminal noncitizens and gang members, as well as individuals who have otherwise violated our nation's immigration laws, including those who illegally reentered the country after being removed and immigration fugitives ordered removed by federal immigration judges. ERO deportation officers assigned to Interpol also assist in targeting and apprehending foreign fugitives or fugitive arrest and removal cases who are wanted for crimes committed abroad and who are now at-large in the United States. ERO manages all aspects of the immigration enforcement process, including identification and arrest, detention, bond management, supervised release, transportation and removal. In addition, ERO repatriates noncitizens ordered removed from the U.S. to more than 170 countries around the world.