ERO San Diego removes Peruvian foreign fugitive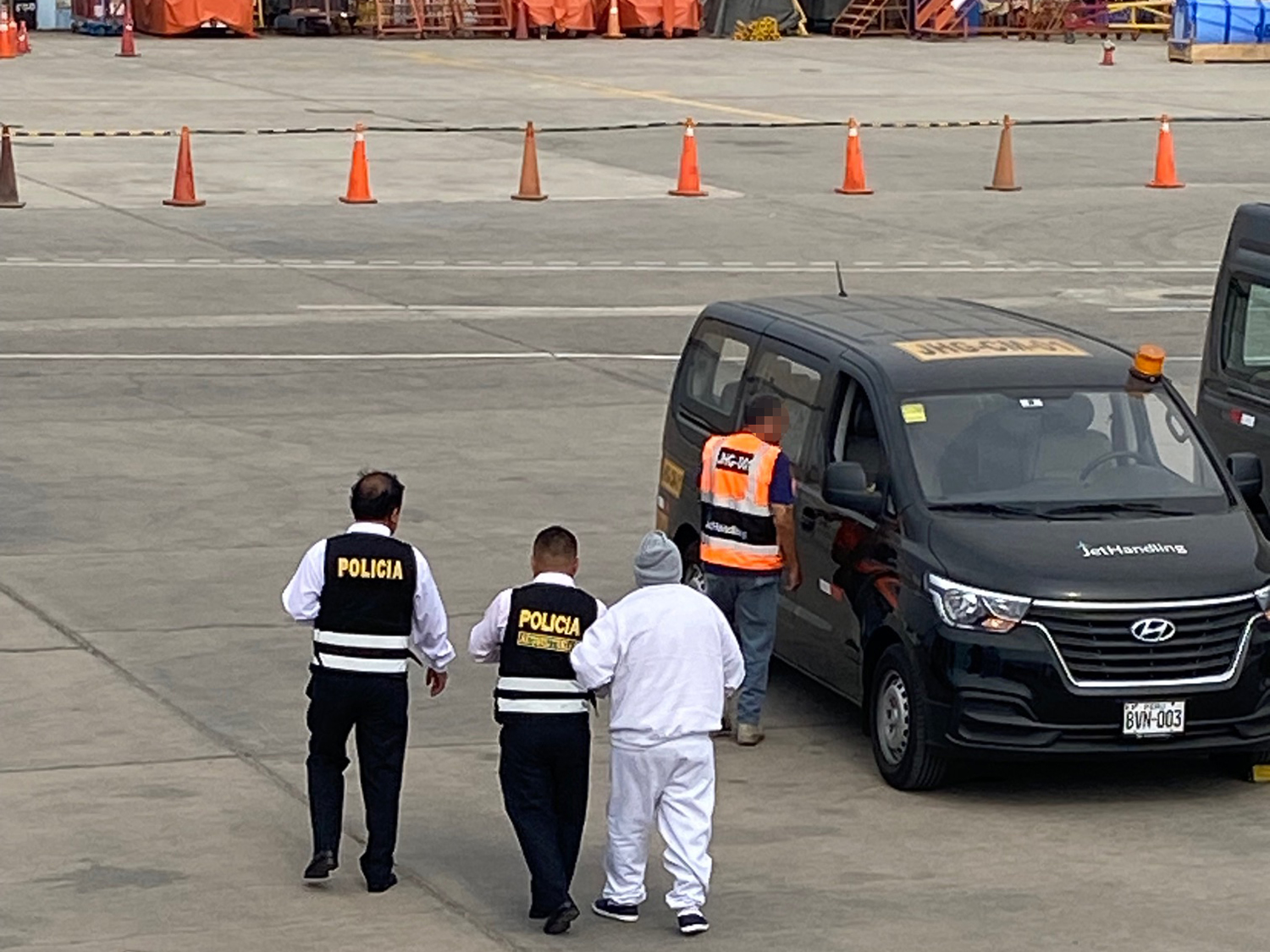 SAN DIEGO – U.S. Immigration and Customs Enforcement (ICE) Enforcement and Removal Operations (ERO) removed an unlawfully present Peruvian citizen wanted in his home country for crimes against public peace.
ERO San Diego deportation officers escorted Giovani Danti Gamarra-Puertas, 63, aboard an ICE Air Operations charter flight to Lima, Peru, where they transferred custody of the foreign fugitive to Peruvian authorities at the Jorge Chavez International Airport, Dec. 29.
Records identify Gamarra-Puertas as the founder of the Los Destructores, a Peruvian criminal group known for committing abductions, killings and robberies. He was also affiliated with other Peruvian criminal organizations, including Los Injertos and Malditos de San Juan de Lurigancho.
ICE took custody of Gamarra-Puertas after his arrest by U.S. Border Patrol for unlawfully entering the U.S. near Calexico, California, in June 2022. Knowing he had a warrant of arrest in his home country, he attempted to evade prosecution by fleeing to the United States.
"ERO San Diego deportation officers are committed to preventing dangerous individuals like Gamarra-Puertas from entering our communities through illegitimate claims to avoid prosecution from their home countries," said Jamison Matuszewski, field office director, ERO San Diego. "This field office will continue to identify, and perform all necessary checks to assure that individuals who try to circumvent our immigration laws are found out and removed."
ERO officers are assigned to INTERPOL, EUROPOL, the Federal Bureau of Investigation (FBI) National Joint Terrorism Task Force (NJTTF), the FBI Threat Screening Center (TSC), the Customs and Border Protection (CBP) National Targeting Center (NTC), and the United States Marshals Service (USMS) National Sex Offender Targeting Center (NSOTC). These assignments enhance ERO's capabilities to plan, develop, and execute its local and nationwide enforcement initiatives and operations. ERO's use of such operational liaisons is a mutually beneficial practice strengthening an interagency "whole of government" approach as well as leveraging bi-lateral and multi-lateral engagement with our global partners to fulfill the objectives of the U.S. National Security Strategy.
Members of the public can report crimes and suspicious activity by dialing 866-347-2423 or completing ICE's online tip form.