ERO Washington, D.C. apprehends Mexican felon previously removed from US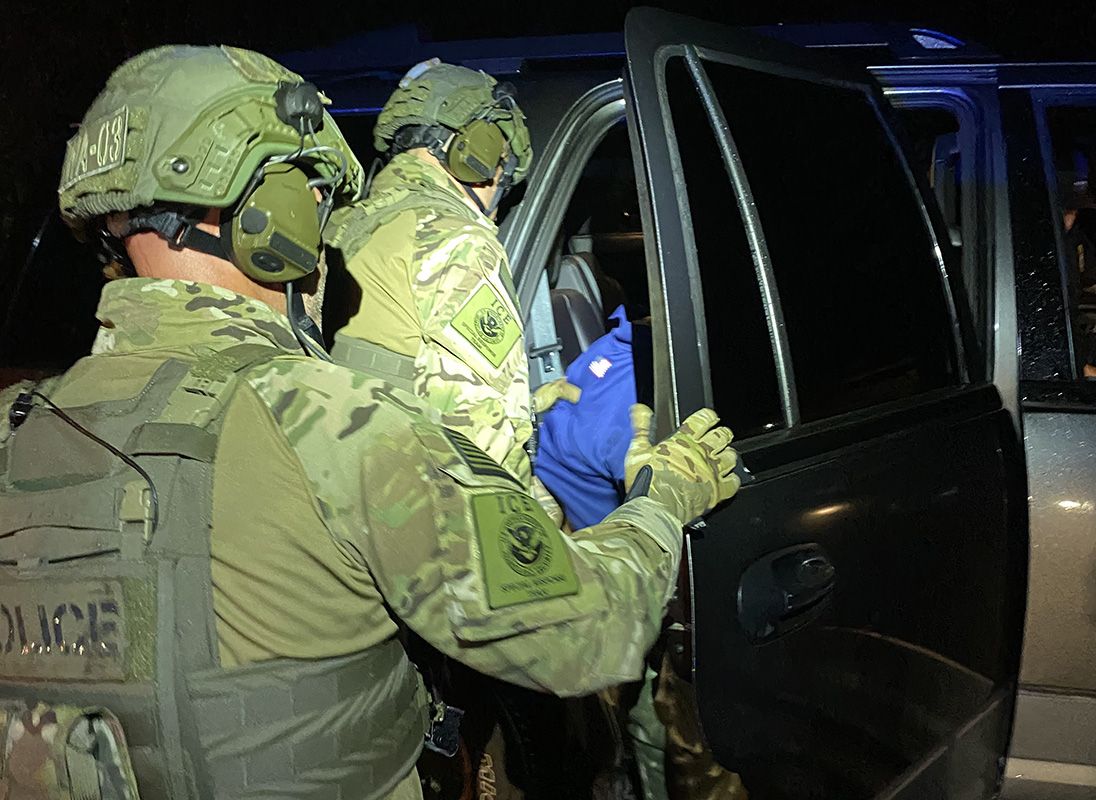 WASHINGTON – Deportation officers with U.S. Immigration and Customs Enforcement's (ICE) Enforcement and Removal Operations (ERO) Washington, D.C. field office arrested a Mexican citizen and convicted felon Sept. 7, who was previously removed from the U.S. in 2018. ERO apprehended Angel Adrian Bermejo, 26, in Chester, Virginia, after local authorities refused to honor an ICE detainer and released Bermejo from jail.
"Angel Bermejo is a habitual threat to law-abiding citizens," said Erik Weiss, assistant field office director of ICE ERO Washington, D.C. "He has committed numerous crimes and illegally entered the U.S. on at least two occasions. Bermejo needs to realize that the U.S. is a nation of laws, and those who break those laws will be arrested."
Bermejo entered the U.S. without being admitted by an immigration official on an unknown date and location. Authorities first became aware of Bermejo's presence in Colonial Heights, Virginia, in February 2016. Bermejo was convicted of hit and run and driving under the influence in the Colonial Heights District Court.
In March 2016, the Chesterfield County General District Court in Chesterfield, Virginia, convicted Bermejo grand larceny – auto theft.
Bermejo was identified through the ICE Criminal Apprehension Program (CAP) in November 2017 while incarcerated at the Riverside Regional Jail in North Prince George, Virginia – a detainer was lodged. Bermejo entered ICE custody and was issued a Notice to Appear (NTA) with the Justice Department's Executive Office for Immigration Review (EOIR).
In July 2018, an immigration judge with EOIR in Arlington, Virginia, ordered Bermejo removed to Mexico, and that same month, ERO Washington, D.C. removed him from the United States via Laredo, Texas.
Bermejo illegally re-entered the U.S. on an unknown date, at an unknown location, and without having been admitted by an immigration official.
In February 2021, ERO Washington, D.C. became aware of Bermejo's presence the Riverside Regional Jail in North Prince George, Virginia, and lodged a detainer; he had been previously arrested for auto theft in and booked into the jail. Upon the completion of his sentence, Bermejo was released, without notification to ICE, though a lawful detainer was in place.
In May 2021, the U.S. District Court for the Eastern District of Virginia issued a criminal arrest warrant for Bermejo for illegal re-entry. On Sept. 7, an ERO Washington, D.C. Special Response Team and Field Operations Team arrested Bermejo and turned him over to the custody of the U.S. Marshals Service on the outstanding warrant for illegal re-entry.
ICE lodges detainers on individuals who have been arrested on criminal charges and who ICE has probable cause to believe are removable noncitizens. The detainer asks the other law enforcement agency to notify ICE before a removable individual is released from custody and to maintain custody of the noncitizen for a brief period so ICE can take custody of that person in a safe and secure setting upon release from that agency's custody.
In Fiscal Year (FY) 2021, ERO arrested 12,025 individuals with aggravated felony convictions. Offenses associated with noncitizens arrested in FY 2021 included 1,506 homicide related offenses, 3,415 sexual assaults, 19,549 assaults, 2,717 robberies, and 1,063 kidnappings.
Members of the public can report crime and suspicious activity by calling 1-866-347-2423 or completing the ICE tip form.