Federal agencies launch 'Operation Chain Reaction'
Increased focus on counterfeit items entering the US government supply chain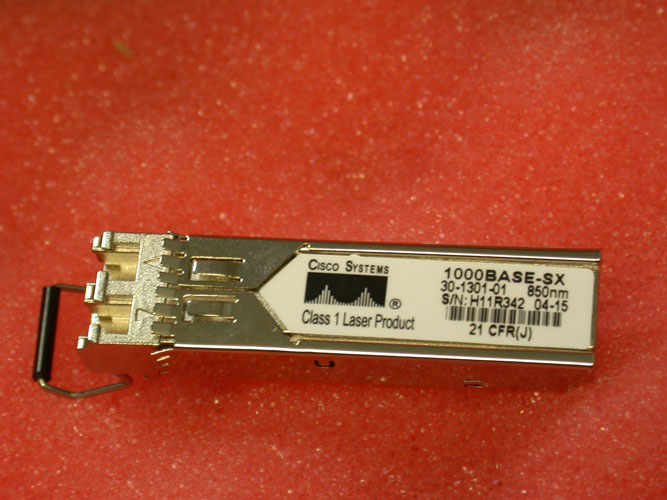 WASHINGTON – The National Intellectual Property Rights Coordination Center (IPR Center) has announced "Operation Chain Reaction," a new comprehensive initiative targeting counterfeit items entering the supply chains of the Department of Defense and other U.S. government agencies.
Nine of the 18 IPR Center members are participating in "Operation Chain Reaction." They include:
U.S. Immigration and Customs Enforcement (ICE), Homeland Security Investigations (HSI)
U.S. Customs and Border Protection (CBP)
Federal Bureau of Investigation
Naval Criminal Investigative Service
Defense Criminal Investigative Service (DCIS)
U.S. Army Criminal Investigative Command, Major Procurement Fraud Unit
General Services Administration, Office of Inspector General
Defense Logistics Agency, Office of Inspector General
U.S. Air Force, Office of Special Investigations
"Counterfeit and pirated goods present a triple threat to America," said ICE Director John Morton. "They rob Americans of jobs and their innovative ideas; fuel organized crime; and create a serious public safety risk. Counterfeiting has evolved to such a great extent that intellectual property thieves will sell just about anything that will make them a buck, with no regard for integrity of the federal supply chain or the safety of our war fighters."
"Protecting America's warfighters by countering the introduction of counterfeit, non-conforming, and substandard materials into the Department of Defense's procurement system has historically been – and will continue to be – one of the Defense Criminal Investigative Service's highest priorities," said Deputy Inspector General for Investigations - Department of Defense's Office of Inspector General, James B. Burch. "Although investigations of this nature have always comprised a significant portion of DCIS's case inventory, Operation Chain Reaction will afford DCIS and our law enforcement partners an unprecedented opportunity to collectively address this serious problem. Pooling our resources will allow us to more effectively disrupt and dismantle criminal enterprises that threaten the safety of America's brave soldiers, sailors, airmen and Marines by providing inferior goods for utilization within military applications.
In March, Senate Armed Services Committee Chairman Sen. Carl Levin and Ranking Member Sen. John McCain stated:
The Senate Armed Services Committee has initiated an investigation into counterfeit electronic parts in the Department of Defense's supply chain. Counterfeit electronic parts pose a risk to our national security, the reliability of our weapons systems and the safety of our military men and women. The proliferation of counterfeit goods also damages our economy and costs American jobs. The presence of counterfeit electronic parts in the Defense Department's supply chain is a growing problem that government and industry share a common interest in solving. Over the course of our investigation, the Committee looks forward to the cooperation of the Department of Defense and the defense industry to help us determine the source and extent of this problem and identify possible remedies for it.
While individual agencies have focused in the past on counterfeit and misbranded items entering the federal supply chain, "Operation Chain Reaction" is the first time that IPR Center participants have come together to collectively address this ongoing problem.
Some examples of recent investigations involving counterfeit products entering the federal supply chain include:
An investigation uncovered the purchase of counterfeit Cisco Gigabit Interface Converters by an individual – since sentenced to prison – who intended to sell them to the Department of Defense for use by the Marine Corps to transmit troop movements, relay intelligence and maintain security for a military base.
An investigation uncovered a global procurement and distribution network based in California that provided counterfeit integrated circuits to various governmental agencies, including the military and prime DoD contractors. Agents conducted undercover purchases from individuals within the company under official Navy contracts and were provided counterfeits for weapons platforms.
An investigation identified a Florida-based electronics broker providing counterfeit integrated circuits to DoD prime contractor fulfilling a Navy contract for components destined for implantation into ship and land-based antenna.
"Anytime you purchase a knock off or pirated product, it's a virtual certainty the quality and reliability will be inferior to the genuine article," added Director Morton. "When you're talking about counterfeit goods like these, the implications are frightening. As long as these items are out there, we will keep doing our part to keep them out of the federal supply chain and out of the hands of our war fighters."
The IPR Center is one of the U.S. government's key weapons in the fight against criminal counterfeiting and piracy. As a task force, the IPR Center uses the expertise of its member agencies to share information, develop initiatives, coordinate enforcement actions, and conduct investigations related to IP theft. Through this strategic interagency partnership, the IPR Center protects the public's health and safety, the U.S. economy and the war fighters.
ICE HSI investigated nearly 2,000 intellectual property cases last fiscal year, which resulted in 365 arrests, 216 indictments and 170 convictions. ICE HSI and CBP also made 19,959 IPR seizures topping $1.4 billion MSRP in FY 2010 - a 34 percent increase from the previous fiscal year. Computer hardware was one of the top commodities seized, increasing five-fold from FY 2009 to FY 2010, including a $2.3 million ICE HSI seizure that included counterfeit military-grade semi-conductors.
To report IP theft or to learn more about the IPR Center, visit http://www.iprcenter.gov/.