Financial advisor charged in multimillion-dollar Ponzi scheme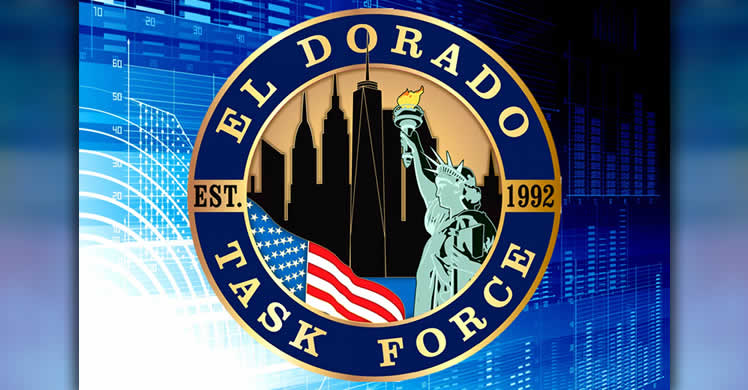 NEW YORK — A Norwalk, Connecticut, man was arrested Monday following an investigation by ICE's Homeland Security Investigations (HSI) New York, with assistance from HSI Boston — New Haven, Connecticut office. James T. Booth, 74, was indicted in the Southern District of New York, charged with securities fraud, wire fraud, and investment advisor fraud charges in connection with his years-long scheme to defraud customers of his financial services firm named Booth Financial Associates ("Booth Financial"). Throughout the scheme, Booth solicited money from clients of Booth Financial and falsely promised to invest their money in securities offered outside of their ordinary advisory and brokerage accounts. Instead, Booth used nearly all of the money to pay personal and business expenses. In total, Booth fraudulently obtained nearly $5 million from his customers. Booth was arrested at his Norwalk home.
"In an elaborate scheme of false promises and deception, it is alleged that Booth attained almost five million dollars by luring investors to move their assets with the guarantee of safer investments and higher returns. Instead, Booth allegedly pocketed the money," said Peter C. Fitzhugh, special agent in charge of HSI New York. "HSI New York's El Dorado Task Force has investigated financial fraud cases for more than two decades, and with the continued law enforcement partnerships in these cases, we are able to arrest fraudsters like Booth who seek to take advantage of the hopes and dreams of others for their own illicit gain."
"As alleged, James Booth convinced his clients that he would deliver solid and secure returns on their investments. Instead, as alleged, Booth delivered only lies and deceit, and bilked some 40 clients of nearly $5 million. Booth is now in federal custody and will have to answer for his alleged crimes," said Geoffrey S. Berman, the United States Attorney for the Southern District of New York.
As alleged in the indictment, from at least in or about 2013 through in or about 2019, Booth solicited money from clients of Booth Financial and falsely promised to invest their money in securities offered outside of their ordinary advisory and brokerage accounts. Specifically, Booth directed certain of his clients to write checks or wire money to an entity named "Insurance Trends, Inc." Instead of investing his clients' funds, Booth, who controlled Insurance Trends, Inc.'s bank account, subsequently misappropriated his clients' funds to pay his personal and business expenses. In total, Booth raised approximately $4.9 million from approximately 40 investors. Booth lured many of his victims with false promises of safe investments with high returns.
For example:
Booth convinced a recently-widowed elderly investor ("Investor-1") to move money she had received from her late husband's pension into Insurance Trends, Inc. Booth falsely promised Investor-1 that she would have $1 million by the time she was 100 years old. As a result of Booth's false assurances, Investor-1 invested more than $600,000 with Booth.
Booth similarly convinced another investor ("Investor-2") to move his money into an investment product that, according to Booth, would never lose its principal and would grow with the market. Based on this false representation, Investor-2 moved money he had set aside for his child's college expenses, at least approximately $60,000, to Booth. Booth subsequently failed to provide Investor-2 with documentation of his investment or to allow Investor-2 to redeem his investment.
Booth convinced another elderly investor ("Investor-3") to withdraw money from an annuity established for the care of his disabled sibling, approximately $18,000, and invest that money with Booth. Investor-3 gave the money to Booth with the understanding that Booth would invest that money for the benefit of Investor-3's sibling's continued care.
To prevent investors from seeking a return of their money, and to induce additional investments, Booth provided investors with fabricated account statements that falsely indicated that Booth had purchased certain securities on their behalf and that those investments had generated a profit. Booth further concealed the truth from investors by using money obtained from new investors to make redemption payments to previous investors, in Ponzi-like fashion.
Booth is charged with one count of wire fraud, which carries a maximum sentence of 20 years in prison, one count of securities fraud, which carries a maximum sentence of 20 years in prison, and one count of investment advisor fraud, which carries a maximum sentence of five years in prison. The maximum potential sentence in this case is prescribed by Congress and is provided here for informational purposes only, as any sentencing of the defendant will be determined by the judge.
A special thanks to the United States Postal Inspection Service, the United States Internal Revenue Service, the New York City Police Department, and the New York City Sherriff's Office, which assisted in the investigation. An additional thanks to the Securities and Exchange Commission, which has filed a civil enforcement action against Booth.
This case is being handled by the SDNY's Securities and Commodities Fraud Task Force. The charges contained in the indictment are merely accusations, and the defendant is presumed innocent unless and until proven guilty. Anyone with information about the crimes charged in the indictment should call the HSI Tip line at 866-DHS-2-ICE (866-347-2423) or the United States Attorney's Office at 866-874-8900.