Former 'Mrs. Orange County' arrested on child pornography charges
Investigators seeking possible additional victims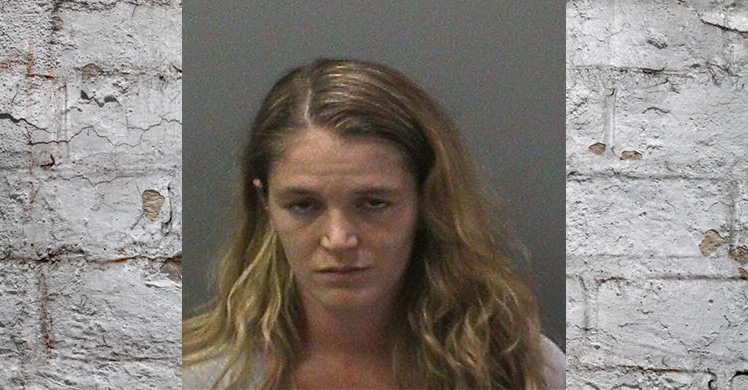 SANTA ANA, Calif. – A former "Mrs. Orange County" contestant from Irvine was arrested Wednesday by special agents with U.S. Immigration and Customs Enforcement's (ICE) Homeland Security Investigations (HSI) and Orange County Sheriff's Department investigators for allegedly producing and distributing child pornography.
Meghan Breanna Alt, 25, was taken into custody Wednesday afternoon in San Diego County by investigators assigned to the multi-agency Orange County Child Exploitation Task Force (OCCETF). The investigation was initiated based on information provided by the Naval Criminal Investigative Service (NCIS). Alt is suspected of using a 4-year-old family member to manufacture child pornography and electronically distribute it for financial gain and/or gifts.
"This investigation and subsequent arrest demonstrates the successful partnerships between local and federal law enforcement," said Orange County Sheriff Sandra Hutchens. "It is through these collaborative efforts that sex offenders and other egregious criminals are arrested and forced to answer for their actions."
At approximately noon Wednesday, investigators conducted a traffic stop on Alt in San Diego County. During a subsequent interview, Alt admitted to producing and distributing sexually explicit images of a 4-year-old family member. Investigators have obtained evidence that Alt distributed the images electronically to a Marine stationed in Southern California in exchange for cash and gifts. Investigators also believe Alt advertised services online, which many times resulted in an exchange of sex for money; often with her children present.
"Since its inception four years ago, the Orange County Child Exploitation Task Force has identified and brought to justice hundreds of suspected sexual predators and the public would undoubtedly be surprised by diversity of the defendants," said Mark Selby, deputy special agent in charge for HSI Los Angeles. "As this case underscores, the suspects in these cases come from all walks of life. The stereotype that such crimes are perpetrated exclusively by 'dirty old men' simply doesn't apply."
Alt was the Mrs. Orange County representative to the Mrs. California Pageant in 2014. She has also been involved in The Church of Jesus Christ of Latter-Day Saints in San Clemente and Irvine, where it is believed she assisted with and monitored young children as a church volunteer.
Alt was arrested on state charges for production and distribution of child pornography and lewd and lascivious conduct with a child. She was booked into the Orange County Jail and is being held on $100,000 bail. Alt is scheduled to appear in Orange County Superior Court Oct. 9.
Anyone with information regarding additional victims is asked to call the Orange County Sheriff's Department's Special Victim's Unit at 714- 647-7418 or 714-647-7000. Anonymous tips may also be submitted to Orange County Crime Stoppers at 855-TIP-OCCS (855-847-6227) or at occrimestoppers.org.
The OCCETF - which includes HSI, the Orange County Sheriff's Department (OCSD), the FBI, the Newport Beach Police Department, the Huntington Beach Police Department, and the U.S. Postal Inspection Service - investigates Internet-related crimes against children, as well as crimes involving the possession, production and distribution of child pornography.