Head of the Gulf Cartel indicted, following ICE HSI, federal partner, assisted investigation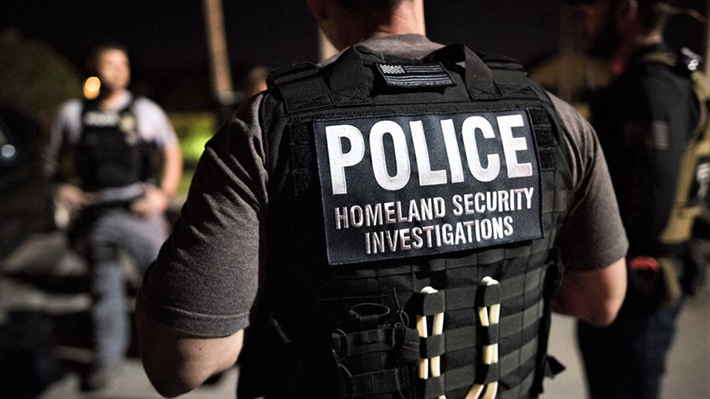 BROWNSILLE, Texas – On Thursday, the head of the Gulf Cartel, Jose Alfredo Cardenas-Martinez, aka El Contador, 42, of Matamoros, Mexico, was indicted on various charges related to his position as the head of the Cardenas family drug trafficking operation known as the Cartel del Golfo.
U.S. Immigration and Customs Enforcement's (ICE) Homeland Security Investigations (HSI) special agents assigned to Harlingen working jointly with the U.S. Drug Enforcement Administration (DEA) and with assistance from U.S. Border Patrol investigated this case. On Nov. 10, 2021, a federal grand jury in Brownsville returned the nine-count indictment. Cardenas-Martinez is currently in custody in Mexico pending litigation on the U.S.'s extradition request.
"Through the joint investigation from our office in Harlingen, in coordination with our Attaché in Mexico and other partners, we were able to gather significant evidence that was instrumental in this case," said HSI Special Agent in Charge Shane Folden. "HSI and our law enforcement partners will continue to coordinate to dismantle any suspected transnational criminal organizations that threaten public safety."
"The arrest of Jose Alfredo Cardenas-Martinez serves a tough blow to the Gulf Cartel Organization," said DEA Special Agent in Charge Daniel C. Comeaux. "It is the culmination of a successful international drug investigation which should disrupt the Gulf Cartel's ability to smuggle drugs into Texas and other communities."
According to court documents, Cardenas-Martinez, has been the head of the Gulf Cartel aka Cartel del Golfo or CDG since 2015. He became CDG's leader following the arrest and later conviction of Jorge Eduardo Costilla-Sanchez aka El Cos. Costilla-Sanchez was CDG's leader following the arrest and conviction of Cardenas-Martinez's uncle - Oziel Cardenas-Guillen. Cardenas-Guillen is currently in federal custody serving his sentence. Costilla-Sanchez was also convicted in the Southern District of Texas and is awaiting sentencing. The Gulf Cartel is headquartered in Matamoros, Tamaulipas, Mexico. Cardenas-Martinez is charged in an international conspiracy to possess with intent to distribute meth, cocaine and fentanyl. The indictment also alleges he possessed with intent to distribute 50 grams or more of meth, five kilograms of cocaine and 400 grams or more of fentanyl.
As head of the CDG, Cardenas-Martinez allegedly coordinated the shipment of narcotics to the United States for illegal sale across the country. According to the charges, the conspiracy to transport cocaine, meth and fentanyl into the United States began in 2015 and continued through 2021.
If convicted, Cardenas-Martinez faces up to life in prison and a possible $10 million fine. The indictment also includes a notice of forfeiture of any proceeds he made, and property used to facilitate his drug trafficking business.
This prosecution is part of Organized Crime Drug Enforcement Task Force (OCDETF) investigation Cold Blooded. OCDETF identifies, disrupts and dismantles the highest-level drug traffickers, money launderers, gangs and transnational criminal organizations that threaten the United States by using a prosecutor-led, intelligence-driven, multi-agency approach that leverages the strengths of federal, state and local law enforcement agencies against criminal networks.
Assistant U.S. Attorney Karen Betancourt, Southern District of Texas, is prosecuting the case. The Justice Department's Office of International Affairs also provided substantial assistance.
An indictment is merely an allegation, and the defendant is presumed innocent until proven guilty beyond a reasonable doubt in a court of law.
HSI is a directorate of ICE and the principal investigative arm of the U.S. Department of Homeland Security (DHS), responsible for investigating transnational crime and threats, specifically those criminal organizations that exploit the global infrastructure through which international trade, travel, and finance move. HSI's workforce of over 10,400 employees consists of more than 7,100 special agents assigned to 220 cities throughout the United States, and 80 overseas locations in 53 countries. HSI's international presence represents DHS's largest investigative law enforcement presence abroad and one of the largest international footprints in U.S. law enforcement.