HSI Deputy Assistant Director featured in CNN documentary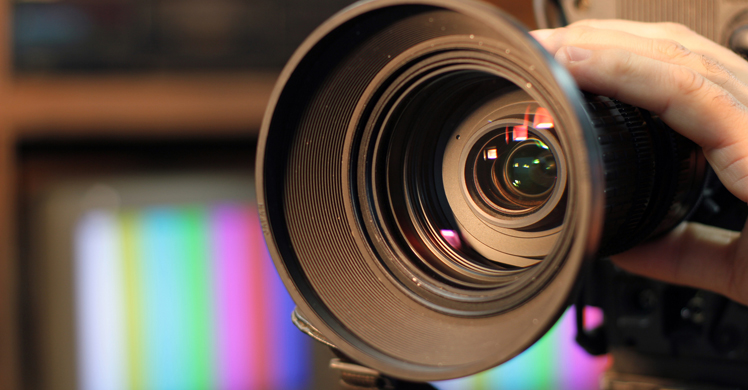 On Sunday, Aug. 14., U.S. Immigration and Customs Enforcement's (ICE) Homeland Security Investigations' (HSI) Deputy Assistant Director (DAD) Patrick "PJ" Lechleitner was featured in a documentary that aired on CNN.
"Declassified: Untold Stories of American Spies" is an eight-part CNN Original Series produced by All3Media America and hosted by former U.S. Rep. Mike Rogers. Each week, the series highlights true stories of America's covert operations with first-person accounts told by the agents who lived it.
Episode 5: "Cross International: The Billion Dollar Black Market," highlighted the HSI-led counter-proliferation case known as Operation Shakespeare. From 2004-2007, HSI investigated an Iranian arms dealer named Amir Ardebili. Ardebili had customers within and outside of the Iranian government and sought to buy sensitive technologies such as controlling chips for missiles and other military commodities that would improve the Iranian military infrastructure. He would often contact companies in the military technology industry to do business, many of whom were looking to gain profit while putting national security at risk.
"[The episode] was a good look into HSI operations. Many people don't realize all the complex work we do," Lechleitner said. "Viewers were able to get a good look behind the curtain at how a complex transnational undercover investigation is conducted."
Lechleitner was undercover agent in 2004 assigned to Operation Shakespeare. For two years, he posed as a broker for the technologies Ardebili was looking to purchase and communicated with him through faxes, emails and phone calls. After nearly three years on the case, in 2007, in coordination with the government of the Republic of Georgia, Lechleitner set up an in-person meeting with Ardebili. He was arrested by Georgian law enforcement and was extradited to the United States to face criminal proceedings for circumventing U.S. export laws.
"Through the prosecution of the case and his arrest and subsequent seizure of his electronic media, we were able to generate many more investigations on his Iranian procurement network and other U.S. leads," Lechleitner said. "It was quite a fruitful investigation."
According to Domini Hofmann, executive producer and director for "Declassified," the series was developed in partnership with CNN and Rogers, who previously served as the chair of the U.S. House of Representatives' Intelligence Committee. The network wanted to create a new show, and through working with Rogers, the idea of a series showcasing counterintelligence was born. The interest in featuring Operation Shakespeare came as a result of countless hours of research on relevant investigations and outside recommendations. One producer recalled reading Pulitzer Prize finalist John Shiffman's book titled "Operation Shakespeare: The True Story Of An Elite International Sting" which chronicled the case. Hofmann and her team liked the story and began production in June 2015.
Over the course of approximately nine months, the production team conducted more than 20 hours of interviews and gained access to more than eight hours of surveillance tape from the sting operation. Key members of the investigation, including Lechleitner and retired supervisory special agent John Malandra, provided first-person perspectives that brought the episode to life. Detailed accounts of the case are presented through reenactments.
"If you don't have the right people telling the story, the story's not viable," Hofmann said. "It really made the story real seeing the actual tapes the agents were making in the room next door as these illegal transactions were taking place."
The hour-long documentary gave the nation an up close look at the work HSI continues to do to protect the homeland.
"People were able to hear the stories of missions, operations and cases that you may or may not have been aware of," Hofmann said. "The people who are telling these stories are the people who have done the work and who were there. I wanted viewers to feel like they were sitting down and having a conversation with them about these investigations."
HSI's Counter-Proliferation Investigations (CPI) program prevents sensitive U.S. technologies and weapons from reaching terrorists, criminal organizations and foreign adversaries. The CPI program combats the trafficking and illegal export of the following commodities and services:
Weapons of mass destruction and associated delivery systems;
Conventional military weaponry, equipment and technology;
Controlled dual-use commodities and technology;
Firearms and ammunition; and
Financial and business transactions with sanctioned / embargoed countries and terrorist organizations.