HSI Kansas City hosts inaugural human trafficking symposium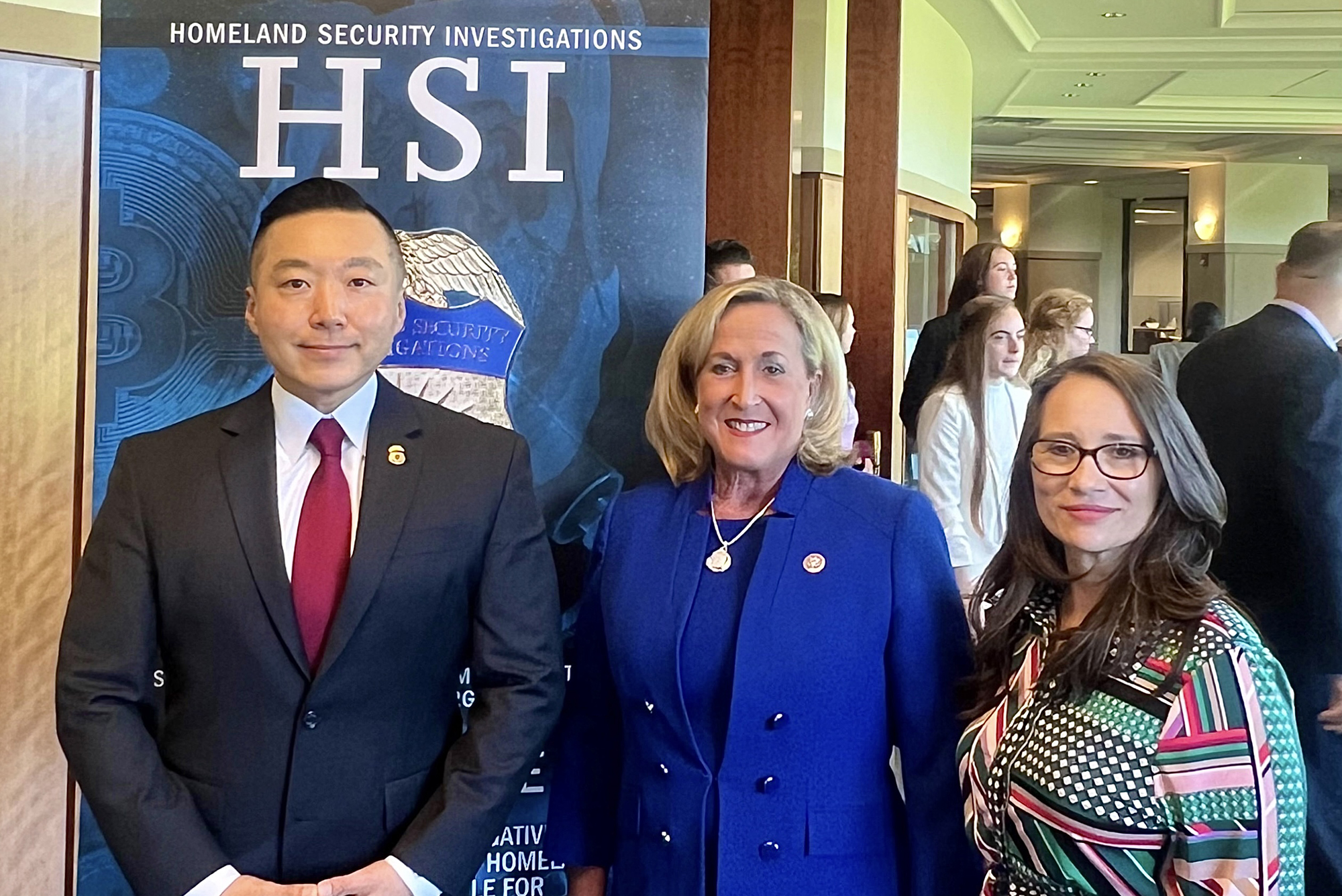 KANSAS CITY, Mo. - Homeland Security Investigations (HSI) and the DHS Center for Countering Human Trafficking (CCHT), along with local, state and federal leaders gathered to share vital knowledge, lessons learned, and best practices used amongst the various agencies to counter human trafficking throughout the Heartland at HSI Kansas City's inaugural Human Trafficking Symposium on Aug. 16.
Human trafficking involves the use of force, fraud, or coercion to obtain some type of labor or commercial sex act and is one of HSI's top priorities.
"Every year, millions of men, women, and children are trafficked worldwide and it's on the upsurge in both Kansas and Missouri," said acting Special Agent in Charge of HSI Kansas City Taekuk Cho. "HSI Kansas City addressed this crime head-on at the symposium by providing education, training, and identifying best practices to attendees."
One best practice highlighted at the conference was HSI's victim-centered approach. HSI special agents work closely with the Victim Assistance Program to ensure that human trafficking victims are afforded their rights and have access to the services to which they are entitled by law. Moreover, HSI provides expertise and leadership to other law enforcement partners by organizing events, like the human trafficking symposium, where the education can be utilized to counter this heinous crime of exploitation.
The knowledge shared provided a valuable opportunity for HSI, local leaders, law enforcement partners, and non-governmental stakeholders to ensure everyone has the same, up-to-date information concerning the indicators of human trafficking, how to appropriately respond to the crime, and how to best support its victims.
"The DHS Center for Countering Human Trafficking wants the public to know that human trafficking, whether sex trafficking or forced labor, takes place every day and in commonplace settings – restaurants, hotels, construction, agriculture, janitorial services, landscaping, elder care, and domestic work to name a few," said CCHT Director Cardell Morant. "Please learn the indicators of human trafficking through the DHS Blue Campaign and report any suspicions to law enforcement."
The symposium included guest speakers from the following agencies: U.S. Congress, U.S. Senate, U.S. Attorneys for Kansas and Missouri, Missouri Attorney General and the Kansas Bureau of Investigation.
Homeland Security Investigations
HSI is the principal investigative arm of the U.S. Department of Homeland Security (DHS), responsible for investigating transnational crime and threats, specifically those criminal organizations that exploit the global infrastructure through which international trade, travel, and finance move. HSI's workforce of more than 8,700 employees consists of more than 6,000 special agents assigned to 237 cities throughout the United States, and 95 overseas locations in 54 countries. HSI's international presence represents DHS's largest investigative law enforcement presence abroad and one of the largest international footprints in U.S. law enforcement.
The CCHT is DHS's first unified, intercomponent coordination center for countering sex trafficking and forced labor, including the importation of goods produced with forced labor. It is a DHS-wide effort comprising 16 supporting offices and components and is led by HSI.
Learn more about our mission to counter human trafficking in the community on X (formerly known as Twitter) @HSIKansasCity.