HSI seeks help identifying potential victims of Inland Empire man indicted for multiple counts of child exploitation crime
Man worked at group homes and mental health facilities for disabled patients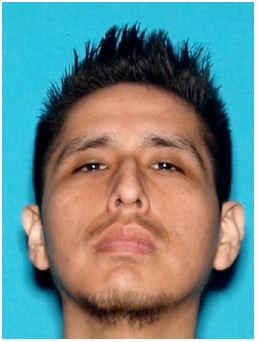 LOS ANGELES – Special agents with Homeland Security Investigations (HSI) are seeking the public's assistance to identify potential victims of a certified nursing assistant who worked at a Southern California group home for severely disabled patients and who was indicted Wednesday for multiple child exploitation crimes – including filming himself sexually abusing children at the group home facility.
A federal grand jury charged Steve Jackson Rodriguez, 37, of Pomona, in a six-count indictment that includes four counts alleging he produced child pornography.
Rodriguez, who was arrested by HSI pursuant to a criminal complaint on August 25, is scheduled to be arraigned on the indictment on September 16. Following the arraignment in Los Angeles, the case will move to a federal judge in Riverside.
The indictment alleges Rodriguez produced child pornography with three minor victims, two of whom were severely disabled patients being housed at an Inland Empire group home that employed Rodriguez. One of the disabled victims was 8 years old when Rodriguez filmed the illegal sexual conduct.
The indictment charges Rodriguez with filming his sexual encounters with another minor victim, whom Rodriguez enticed into engaging in sex and lewd acts.
HSI special agents are continuing to investigate this matter and have reason to believe that Rodriguez may have had illegal sexual conduct with other victims during his employment at group homes and psychiatric care facilities where he has worked as a certified nursing assistant. If you have any information about potential victims in this matter, please call the HSI tip line at (866) 347-2423.
If convicted of the charges in the indictment, Rodriguez would face a statutory maximum penalty of life in federal prison. He also would face a mandatory minimum sentence of 15 years in federal prison for each of the four counts alleging the production of child pornography.
The ongoing investigation in this case is being conducted by HSI as part of the Los Angeles Internet Crimes Against Children Task Force (ICAC). The investigation began in July when the National Center for Missing and Exploited Children provided information to ICAC.
HSI takes a victim-centered approach to child exploitation investigations by working to identify, rescue and stabilize victims. HSI works in partnership with NCMEC, ICAC partners, and other federal, state, and local agencies to help solve cases and rescue sexually exploited children. Suspected child sexual exploitation or missing children may be reported to NCMEC's toll-free 24-hour hotline, 1-800-THE-LOST. HSI is a founding member of the Virtual Global Taskforce, an international alliance of law enforcement agencies and private industry sector partners working together to prevent and deter online child sexual abuse.
HSI is the principal investigative arm of DHS and a vital U.S. asset in combatting transnational crime and threats. One of HSI's top priorities is to protect the public from crimes of victimization, and HSI's child exploitation investigations program is a central component of this mission set. HSI is recognized as a global leader in this investigative discipline, and is committed to utilizing its vast authorities, international footprint and strong government and non-government partnerships to identify and rescue child victims, identify and apprehend offenders, prevent transnational child sexual abuse, and help make the internet a safer place for children.
This case is being prosecuted by the U.S. Attorney for the Central District of California's Violent and Organized Crime Section.