ICE announces Wake County criminal offenders shielded by current non-cooperation policy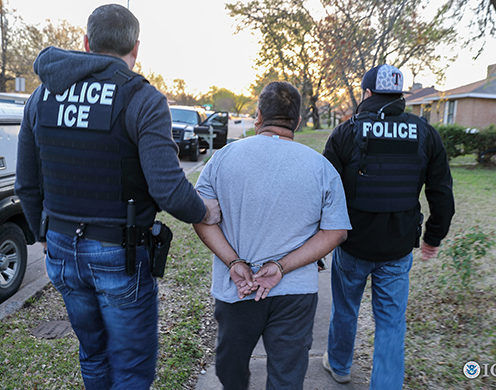 RALEIGH, N.C. – U.S. Immigration and Customs Enforcement (ICE) has repeatedly asked local jurisdictions to reconsider non-cooperation policies because those policies put politics before public safety. On Friday, ICE released more examples of foreign nationals with active ICE detainers who have been detained for serious criminal offenses in North Carolina's Wake County. ICE asks Wake County to transfer these individuals to federal custody instead of releasing them to the community where they may reoffend.
ICE maintains that cooperation with local law enforcement is essential to protecting public safety, and the agency aims to work cooperatively with local jurisdictions to ensure that criminal aliens are not released into U.S. communities to commit additional crimes.
"The only way a person is subject to an ICE detainer in Wake County is if they are handcuffed and arrested for a crime committed in the local community," said acting ICE Director Matt Albence.
Wake County Detainers Currently Outstanding
NUNEZ-Serraios, Kirk Walter
Current charge(s): First degree rape of a child, indecent liberties with a child
Arrest date: October 8, 2019
Detainer issued: October 8, 2019
Projected release date: Unknown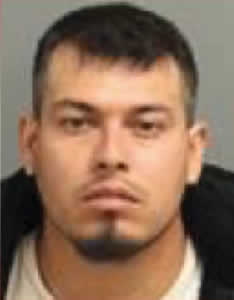 VIVEROS-Rodriguez, Sergio Neftali
Current charge(s): Felony possession of a Schedule I controlled substance
Arrest date: October 11, 2019
Detainer issued: October 12, 2019
Projected release date: Unknown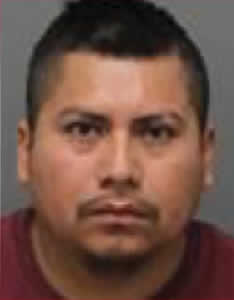 TAPIA Martinez, Miguel Angel
Current charge(s): Indecent liberties w/child, attempted 2nd degree forcible rape, second degree forcible rape
Arrest date: December 19, 2018
Detainer issued: December 20, 2018
Projected release date: Unknown
LOPEZ Villalazo, Gustavo
Current charge(s): Statutory rape of a child younger than 15, stalking
Arrest date: October 15, 2019
Detainer issued: October 16, 2019
Projected release date: Unknown
When law enforcement agencies fail to honor immigration detainers and release serious criminal offenders onto the streets, it undermines ICE's ability to protect public safety and carry out its mission. As ICE has repeatedly made clear, when local jurisdictions refuse to cooperate with federal law enforcement, they not only betray their duty to protect public safety, but force ICE to be more visible in those areas.
"It is past time to put aside all the political rhetoric and listen to the facts – and the fact is, people are being hurt and victimized every day because of jurisdictions that refuse to cooperate with ICE," said Albence.
While making clear the consequences of uncooperative jurisdictions, Albence also commended law enforcement partners who do work with ICE because it is much safer for all involved if ICE officers take custody of at-large fugitives in the controlled environment of another law enforcement agency. Approximately 70 percent of ICE arrests happen after ICE is notified that an alien is being released from local jails or state prisons. In fiscal year 2019, ICE lodged more than 160,000 detainers with local law enforcement agencies.
Acting Director Albence reiterated that ICE is mandated to uphold the federal immigration laws enacted by Congress, and that the agency will carry out its sworn mission, with or without the cooperation of local law enforcement agencies.
"It is my sincere desire to work with local partners to whatever extent they are willing to work with this agency in what should be our shared goal to ensure public safety," he said. "Uncooperative jurisdictions such as Wake County should be on notice that as long as criminal offenders are being released, they should get used to seeing a lot more ICE at-large enforcement activity in their communities."
Nationally, approximately 90 percent of all people arrested by ICE during fiscal year 2019 either had a criminal conviction, a pending criminal charge, had illegally re-entered the United States after being previously removed (a federal felony), or were an immigration fugitive subject to a final order of removal.
Specific to the Raleigh-Durham area, in fiscal year 2017, 691 criminal aliens were transferred into ICE custody pursuant to an immigration detainer. In 2018, since the enactment of Wake's non-cooperation policy these individuals are instead released into the community where they are free to reoffend until ICE is able to locate and arrest them, or until they commit additional preventable crimes in the community resulting in their arrest again by other law enforcement.
Despite the challenges this policy creates, ICE remains committed to enforcing federal law, and residents should continue to expect a more visible ICE presence in Raleigh while this non-cooperation policy remains in effect, as ICE has no choice but to conduct more at-large arrests in local neighborhoods and at worksites, which will inevitably result in additional collateral arrests instead of arrests at the jail where enforcement is safer for everyone involved.
About Detainers
Detainers serve as a legally authorized request, upon which a law enforcement agency may rely, to continue to maintain custody of an alien for up to 48 hours so that ICE may assume custody for removal purposes. Pursuant to ICE policy, all ICE detainers are submitted with an accompanying administrative arrest warrant or warrant of removal depending upon the circumstances of the individual case. ICE places immigration detainers when the agency possesses probable cause to believe an alien is deportable from the United States.
When law enforcement agencies fail to honor immigration detainers and release a criminal alien onto the streets, it negatively impacts public safety.
Sanctuary Policies Put Public Safety at Risk
Sanctuary policies leave ICE with no choice but to increase enforcement in neighborhoods and workplaces to locate and arrest these persons while they are at-large – increasing the likelihood that other individuals previously not targeted for arrest will be taken into ICE custody.
It is safer for everyone if ICE takes custody of an alien in the controlled environment of another law enforcement agency as opposed to visiting an alien's residence, place of work, or other public area. Arresting a criminal in the safety, security, and privacy of a jail is always the best option.
When law enforcement agencies don't honor ICE detainers, these individuals, who often have significant criminal histories, are released onto the street, presenting a potential public safety threat. When ICE Fugitive Operations officers have to go out into the community to proactively locate these criminal aliens, regardless of the precautions they take, it needlessly puts our personnel and potentially innocent bystanders in harm's way.