ICE Chicago office deports convicted pedophile priest to Bolivia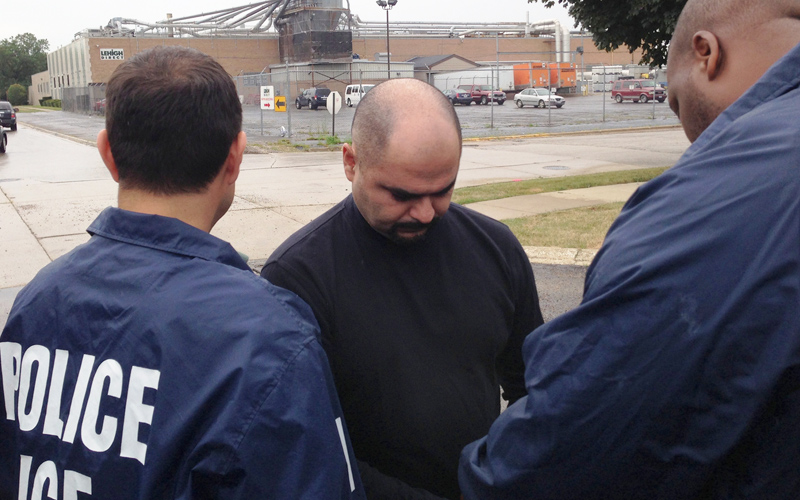 CHICAGO — A former Roman Catholic priest in the Diocese of Joliet, Ill., who was convicted of sexually molesting a young boy for five years, was deported to Bolivia Tuesday by U.S. Immigration and Customs Enforcement's (ICE) Enforcement and Removal Operations (ERO).
Alejandro Flores, 40, was repatriated to La Paz, Bolivia, Aug. 6 via commercial aircraft, and accompanied by two ERO enforcement officers.
On Sept. 8, 2010, Flores pleaded guilty in Kane County, Ill., to criminal sexual assault of a child and was sentenced to four years in prison. Flores admitted to sexually abusing a boy over a 5-year period beginning in 2005 when the boy was eight years old.
Flores was released from the Illinois Department of Corrections June 7 and turned over to ICE pending deportation proceedings. He was deported Aug. 6 as a criminal alien convicted of an aggravated felony, and is barred from entering the United States for life.
"Every day, our ERO officers carefully track criminal aliens serving prison sentences to ensure they are immediately taken into ICE custody upon their release from prison," said Ricardo Wong, field office director for ERO Chicago. "Flores held a position of trust in the Catholic Church and has proven to be an extreme danger to our children. ICE provides a significant benefit to public safety by arresting and removing criminals who pose a threat to our communities."
ERO is focused on smart, effective immigration enforcement that targets serious criminal aliens who present the greatest risk to the security of our communities, such as those charged with or convicted of homicide, rape, robbery, kidnapping, major drug offenses and threats to national security. ERO also prioritizes the arrest and removal of those who game the immigration system including immigration fugitives or those criminal aliens who have been previously deported and illegally re-entered the country.