ICE, Department of Corrections cooperation ensures safe removal of child molester from US
Dangerous sexual predator convicted of first-degree child molestation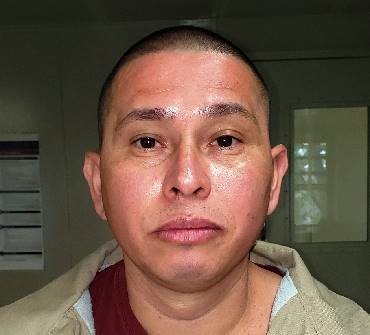 SEATTLE - U.S. Immigration and Customs Enforcement (ICE) officers removed a convicted child sexual predator and illegally present criminal alien to El Salvador Tuesday.
Daniel Alfonso Lemus, 43, was convicted of first-degree child molestation and fugitive charges in 2015 and sentenced to a term of 41 months to life. He was later transferred to the custody of the Washington Department of Corrections (WDOC) to serve his sentence.
On Oct. 15, 2015, ICE Enforcement and Removal Operations (ERO) officers encountered Alfonso-Lemus at the WDOC and lodged an immigration detainer with the jail.
On Oct. 26, 2020, Alfonso-Lemus was released from the WDOC, transferred to ICE ERO custody and subsequently housed at the Northwest ICE Processing Center. On Jan. 5, an immigration judge ordered Alfonso-Lemus removed from the United States.
"Thanks to the coordinated efforts between the Washington DOC and ICE ERO, custody of Alfonso-Lemus was transferred directly to ICE, preventing this violent criminal alien from being released back into the community," said ICE's Enforcement and Removal Operations (ERO) Seattle Field Office Director Nathalie Asher.
Alfonso-Lemus was removed from the United States via an ICE Air Operations charter flight and transferred to the custody of Salvadoran authorities.
ICE is charged with enforcing federal immigration laws enacted by Congress. ICE officers are sworn law enforcement officers who carry out the arrest, detention, and removal of aliens found to be in the United States unlawfully.
Aliens processed for removal may receive their legal due process from federal immigration judges in the immigration courts, which are administered by the Executive Office for Immigration Review (EOIR). EOIR is an agency within the U.S. Department of Justice and is separate from the U.S. Department of Homeland Security and ICE. Immigration judges in these courts make decisions based on the merits of each individual case. ICE officers carry out the removal decisions made by the federal immigration judges.