ICE deports Austrian murder suspect captured in Oregon
Man charged with stabbing death of his mother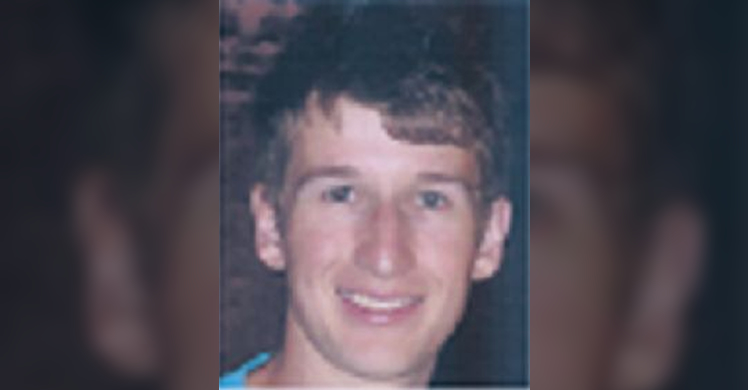 SEATTLE — A 22-year-old Austrian fugitive captured in Portland was deported Thursday by U.S. Immigration and Customs Enforcement's (ICE) Enforcement and Removal Operations (ERO) and turned over to Austrian police to face homicide charges in the stabbing death of his mother.
Stefan Eduard Wiebogen, of Strasshof, Austria, was arrested Oct. 16 by ICE's Homeland Security Investigations (HSI) special agents near a Portland hostel. He was located after a team of investigators from HSI, the U.S. Marshals Service and the Portland Police Bureau canvased Portland-area hotels, hostels and casinos. A tip led authorities to the hostel where he was staying.
"The capture and return of Wiebogen to answer for his alleged crimes was a coordinated multinational and interstate effort," said Brad Bench, special agent in charge of HSI Seattle. "International fugitives will not find a refuge in the United States. Those who think they can escape justice in their home countries and hide in the U.S., are mistaken. We will continue to seek them out and use ICE's unique immigration authorities to deport them."
Wiebogen is the subject of an Interpol Red Notice and is wanted on a criminal arrest warrant issued by the Regional Court of Korneuburg, Austria. According to court documents, Wiebogen is accused of the stabbing murder of his mother. Prosecutors allege he stabbed his mother 30 times in the neck, killing her sometime in August or early September in their Strasshof apartment. He fled and left her body to decompose in the apartment, court records state.
Austrian authorities notified HSI's office in Vienna that Wiebogen may have fled to the United States. Investigators confirmed he arrived in the U.S. Sept. 8 at Hartsfield-Jackson Atlanta International Airport, where he was admitted as a tourist under the visa waiver program. Atlanta-based HSI special agents began tracking Wiebogen, which led investigators to believe Wiebogen was somewhere in the Portland area.
During interviews with HSI special agents, Wiebogen admitted he lied to U.S. Customs and Border Protection officers in order to gain entry to the country, which is a federal crime and a violation of the conditions of his admission. As part of the visa waiver program agreement between the U.S. and Austria, Wiebogen waived his right to appear before an immigration judge. He was held at the Northwest Detention Center in Tacoma, Washington, as an immigration detainee until ERO officers escorted him Thursday on a commercial flight back to Austria.
The Oregon TITAN Fusion Center also assisted with locating the suspect.
Since Oct. 1, 2009, ERO has removed more than 720 foreign fugitives from the United States who were being sought in their native countries for serious crimes, including kidnapping, rape and murder. ERO works with HSI's International Operations, foreign consular offices in the United States, and Interpol to identify foreign fugitives illegally present in the country.