ICE El Paso removes previously deported Mexican fugitive wanted for organized crime, kidnapping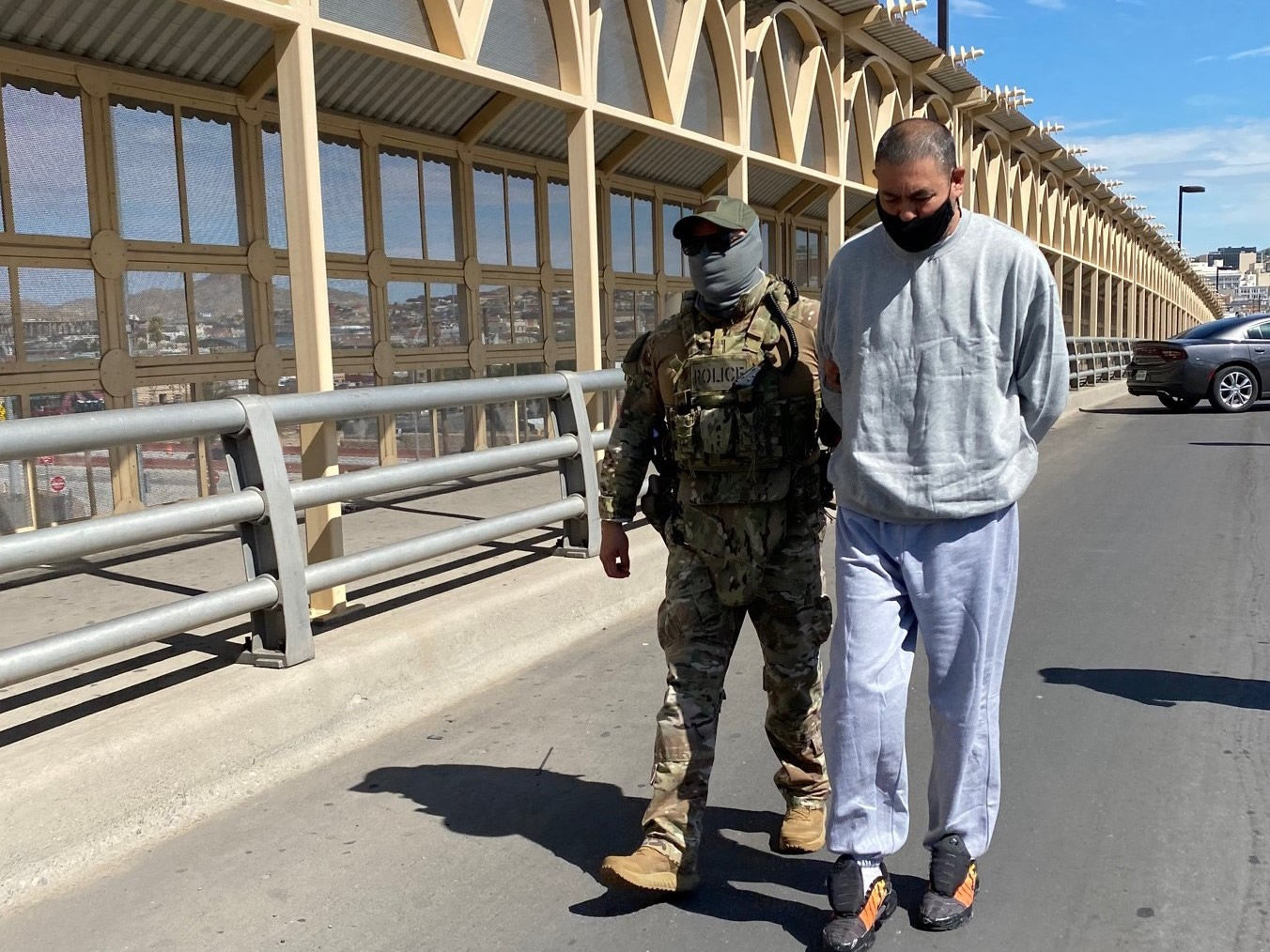 EL PASO, Texas — U.S. Immigration and Customs Enforcement's (ICE) Enforcement and Removal Operations (ERO) El Paso removed an unlawfully present noncitizen foreign fugitive wanted for organized crime and kidnapping in Mexico on July 13.
Martin Daniel Castillo-Rascon, 52, was removed from the United States to Mexico at the international boundary on top of the Stanton Street Bridge, where Mexican authorities took him into custody.
A native of Ciudad Madera, Chihuahua, Mexico, he was administratively removed to Mexico through El Paso, Texas, in November 2000, after a heroin-related conspiracy conviction in 1999.
Castillo-Rascon last entered the United States on Sept. 30, 2015, after he was paroled for prosecution by the DEA. He was paroled into the United States, arriving in San Antonio, Texas.
ICE officers encountered him on June 24, after being released from the West Texas Prison Facility, where he was imprisoned for conspiracy to possess with intent to distribute more than 1,000 kilograms of marijuana.
In 2016, he plead guilty to conspiracy involving a marijuana charge, for which he received 10 years of supervised release.
"ICE remains fully committed to working with our international law enforcement partners to remove foreign criminals who pose a threat to public safety in our communities," said Ken Genalo, acting field office director for ERO El Paso. "The United States will not be a safe haven for individuals who are fleeing justice in their home countries."
Members of the public who have information about foreign fugitives are urged to contact ICE by calling the ICE Tip Line at 1-866-DHS-2-ICE or internationally at 001-1802-872-6199. They can also file a tip online by completing ICE's online tip form.
Regardless of nationality, ICE makes custody determinations on a case-by-case basis, in accordance with U.S. law and DHS policy, considering the merits and factors of each case while adhering to current agency priorities and guidelines.
Learn more about ICE's ERO in your community @EROElPaso.