ICE HSI, Marshall University partner to fight opioid crisis
Contract to fund development of investigative cybersecurity and forensics tool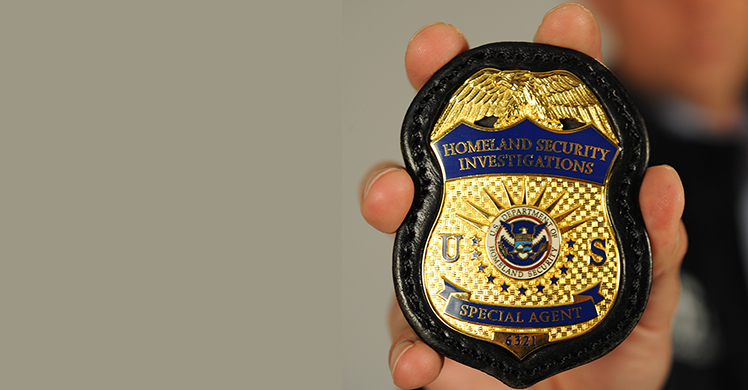 CHARLESTON, W. Va. – U.S. Immigration and Customs Enforcement's (ICE) Homeland Security Investigations (HSI) has awarded up to $4.25 million to Marshall University for the development and implementation of a tool to aid in opioid investigations.
The statement of work identifies the need for a solution to aid HSI in the investigation, disruption, and dismantlement of criminal activity fueling the opioid crisis. The Marshall Digital Forensics Information Assurance program's students, faculty and facilities will spearhead the effort.
"We must continue to remain one step ahead of the various adversaries that threaten our neighborhoods, our communities, and ultimately our nation," said HSI Washington, D.C. Special Agent in Charge Raymond Villanueva. "To develop new technologies and leverage the full weight of the research and development capabilities available to us means that our efforts to stop this lethal epidemic come from all angles of this critical threat to the American public."
HSI, through the Operational Technology and Cyber Division (OTCD), Cyber Crimes Center (C3), the Washington, D.C. Office of the Special Agent in Charge and the Charleston Office of the Resident Agent in Charge will oversee the partnership and work closely with Marshall University to continuously inform ICE's efforts to investigate, disrupt, and dismantle criminal activity related to the opioid epidemic in the United States.
OTCD supports ICE and the Department of Homeland Security by improving methods for managing different types of information and operational technology, and directing how these tools are shared with other agencies and organizations. Programs and projects under OTCD focus on merging methods and technology that result in better law enforcement operations.
C3 was established in 1997 for the purpose of combating crimes committed on, or facilitated by, the Internet. C3 brings together highly technical assets dedicated to conducting trans-border criminal investigations of Internet-related crimes within the HSI portfolio of immigration and customs authorities. C3 is responsible for identifying and targeting any cyber crime activity in which HSI has jurisdiction.