ICE HSI partners with major art collector to recover stolen idol from India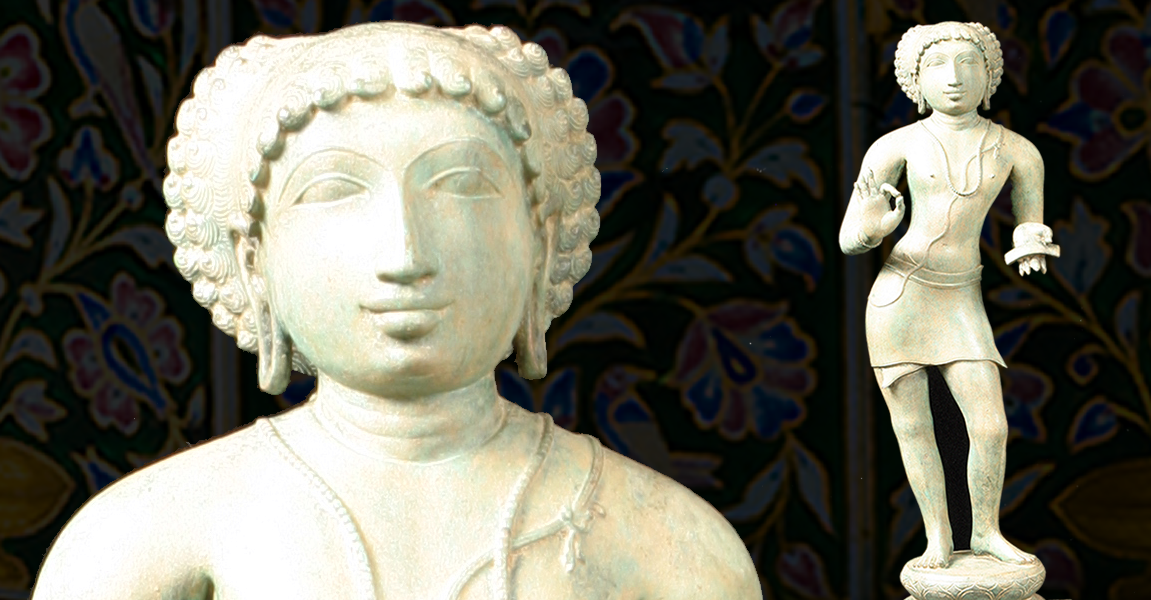 NEW YORK – An anonymous collector of Asian antiquities voluntarily surrendered a stolen 11-12th century Chola bronze statue representing Saint Manikkavichavakar. Special agents with U.S. Immigration and Customs Enforcement's (ICE) Homeland Security Investigations' (HSI) cultural property unit determined the object had been looted from the Sivan Temple in Sripuranthan Village in Ariyalur District, Tamil Nadu in India. The recovery of this religious relic Wednesday follows an ongoing international smuggling probe by HSI.
HSI special agents believe the collector is a victim in this situation because when the artifact was purchased in 2006, a false provenance was provided with the piece that had been manufactured to pre-date the idol's theft.
HSI special agents have tracked multiple false provenances provided by Subhash Kapoor, the owner of Art of the Past Gallery, who has been implicated in the HSI probe dubbed Operation Hidden Idol. This methodology of back-tracking an artifact to its theft site and searching out the smuggling methods from the source country to Kapoor's U.S. gallery has led to numerous recoveries. To date, HSI special agents, in conjunction with the Manhattan District Attorney's office, have netted in excess of 2,500 artifacts worth over $100 million. These artifacts have been sourced from countries all around the world.
"The theft of another country's cultural property is a terrible crime that robs a nation of its national heritage. This is especially true when the relics are religious idols as in this case. We commend this collector for his conscious decision to return this stolen idol," said Raymond R. Parmer Jr., special agent in charge of HSI New York. "The climate around cultural property over the past few years has changed and we hope that other collectors, institutions and museums will continue to partner with HSI, and to see this surrender as a successful way to move forward when dealing with artifacts that might be of concern."
On Wednesday afternoon, HSI formally took custody of the stolen idol of Saint Manikkavichavakar linked to the ongoing investigation. Although the relic is a religious idol and priceless to its worshippers, it could sell for as much as $1 million if legitimately offered on the market today. In addition to recovering this idol from the Tamil Nadu temples, HSI also has recovered at least six other sacred Chola bronzes that it anticipates forfeiting and repatriating to the Government of India.
"I would like to convey my deep sense of appreciation to HSI for the exceptional work done in locating and recovering the Tamil Saint's statue. It was stolen from the Sivan temple at the Sripuranthan village in Tamil Nadu, India and brought to the United States by an organized smuggling syndicate," said the Honorable Dnyaneshwar M. Mulay, ambassador consul general of India in New York. "I look forward to a lasting partnership between HSI and the government of India's law enforcement agencies to more actively pursue individuals and syndicates involved in these transnational crimes."

HSI's Operation Hidden Idol focuses on the activities of a former New York-based art dealer, Kapoor, who is currently in custody in India awaiting trial for allegedly looting tens of millions of dollars' worth of rare antiquities from several nations. The trails of looted artifacts have been traced all around the world. Within the past three months, two domestic museums, the Honolulu Museum and Peabody Essex, partnered with HSI to surrender illicit cultural property stemming from Kapoor. Over the last three years, HSI special agents have executed a series of search warrants targeting Kapoor's Manhattan gallery, along with warehouses and storage facilities linked to the dealer. Additionally, three individuals have been arrested in the United States for their role in the scheme. The estimated value of the artifacts seized so far in the case exceeds $100 million.
HSI plays a leading role in criminal investigations that involve illegally importing and distributing cultural property, including illicit trafficking of cultural property, especially objects that have been reported lost or stolen. HSI International Operations, through its 64 attaché offices in 46 countries, works closely with foreign governments to conduct joint investigations, when possible.
HSI's specially trained investigators assigned to both domestic and international offices, partner with governments, agencies and experts to protect cultural antiquities. They also provide cultural property investigative training to law enforcement partners for crimes involving stolen property and art, and how to best enforce the law to recover these items when they emerge in the marketplace.
Since 2007, more than 7,200 artifacts have been returned to 30 countries, including paintings from France, Germany, Poland and Austria; 15th to 18th century manuscripts from Italy and Peru; as well as cultural artifacts from China, Cambodia and Iraq.
Learn more about HSI cultural property, art and antiquities investigations. Members of the public who have information about suspected stolen cultural property are urged to call the toll-free HSI tip line at 1-866-DHS-2-ICE or to complete its online tip form.