ICE HSI Special Agent Celestino Martinez to attend State of the Union Address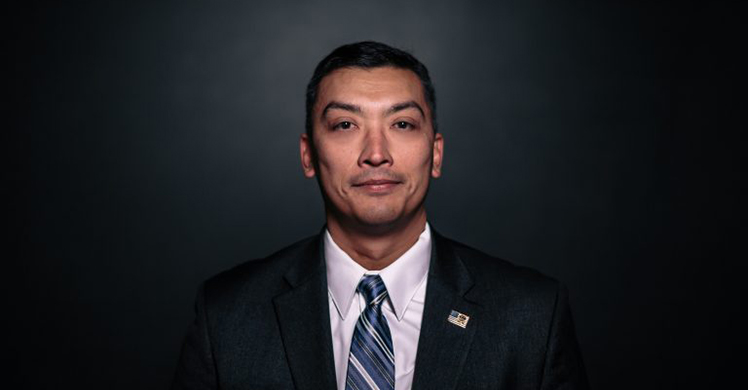 NEW YORK — U.S. Immigration and Customs Enforcement's (ICE) Homeland Security Investigations (HSI) Supervisory Special Agent Celestino Martinez will attend the State of Union Address as a guest of President Donald Trump and First Lady Melania Trump in recognition of Martinez's extraordinary work combatting transnational criminal gangs in New York.
"ICE is honored that the President is recognizing Celestino's incredible courage and devotion to protecting the citizens of the United States," said Thomas Homan, ICE Deputy Director. "His exemplary service as an HSI agent has saved lives, and in the process he has risked his own continuously through the years. We find it tremendously gratifying that the President realizes the enormous sacrifices made by Celestino and all ICE personnel on behalf of public safety."
Martinez is assigned to the HSI New York office, and he recently organized and led a massive anti-gang initiative targeting MS-13. He was chosen for this assignment due to his extensive background in investigating and dismantling MS-13 Cliques in the New York City Metropolitan area. In addition to his 15 years of service to ICE, he is also a veteran and has honorably served the United States in the U.S. Air Force with distinction for 22 years.
In response to the recent spate of extreme violence in communities throughout the United States and specifically in Long Island, New York, at the hands of MS-13 transnational street gang, HSI New York launched a task force under the auspices of Operation Matador May 9, 2017.
The task force is a Department of Homeland Security (DHS) interagency endeavor designed to combat the proliferation of MS-13 and its criminal activity in the New York City metropolitan area. Since the inception of the task force, 426 gang members and associates have been arrested. Martinez has been the lead special agent on multiple gang investigations during his 15 year tenure as a special agent and has been responsible for dismantling multiple MS-13 cliques in the New York City metropolitan area.
In his role on the HSI-led task force, Martinez has demonstrated exemplary leadership during the effort by managing representatives from multiple federal, state and local law enforcement agencies in combatting the extreme violence perpetrated by a plethora of transnational gangs on Long Island. Additionally, Martinez has been able to leverage the authorities of multiple federal and state agencies, and most importantly, foster teamwork among special agents and task force officers.
At the State of the Union Address, Martinez will be seated with the First Lady and other special guests.