ICE joins local law enforcement in drive-by shooting investigation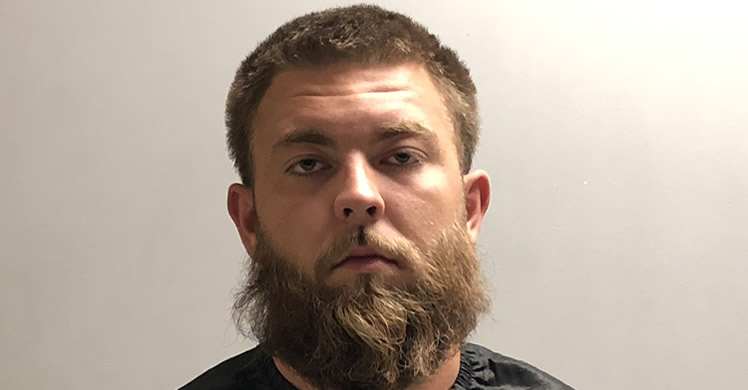 SIERRA VISTA, Ariz. – A local area man suspected of a drive-by shooting that left one man dead on Monday surrendered himself the following afternoon to local law enforcement. Multiple federal agencies, including U.S. Immigration and Customs Enforcement's (ICE) Homeland Security Investigations (HSI), Douglas office, the U.S. Border Patrol, and the Cochise County Sheriff's Office, assisted in this ongoing investigation.
Rick Martin, 20, of Sierra Vista, was taken into custody without incident and booked into the Cochise County Jail. Martin is charged with one count of first-degree murder, eight counts of aggravated assault, seven counts of attempted first-degree murder, four counts of endangerment, and two counts of misconduct with a weapon. The HSI Douglas Office has an agent assigned to the Sierra Vista Police Department Community Response Team who provided assistance with the crime scene and interviews.
"HSI is a proud partner of the Sierra Vista Police Department and is committed to working alongside local law enforcement to keep our communities safe," said Scott Brown, special agent in charge for HSI Phoenix. "As a force-multiplier, this multi-agency effort resulted in the swift detention of the presumably dangerous suspect."
"This was a dynamic case that moved quickly thanks to witnesses who remained on scene to provide valuable information," Sierra Vista Police Chief Adam Thrasher says. "We want to thank everyone who helped bring this case to a rapid resolution."
The arrest stems from a drive-by shooting that occurred approximately 4:30 PM, Sept. 28, in the 900 block of Fry Boulevard. The driver of a red Honda coupe, later identified as Martin, shot at a black pickup truck as the vehicles traveled east along Fry Boulevard near Pizza Hut Bistro. The pickup truck then veered off Fry Boulevard and came to rest in a wash east of Pizza Hut Bistro.
The driver of the pickup truck, 18-year-old Sierra Vista resident Jorge Portillo, was shot one time in the head. Portillo was transported to Canyon Vista Medical Center and later died.
The investigation is still ongoing and anyone with information relevant to the case is asked to contact the Sierra Vista Police Department at: (520) 452-7500.
The defendant is presumed innocent unless and until proven guilty beyond a reasonable doubt in a court of law.
This case is being prosecuted by Cochise County Attorney's Office.