ICE lodges detainer against Mexican illegal alien arrested in South Carolina for sexual abuse of a child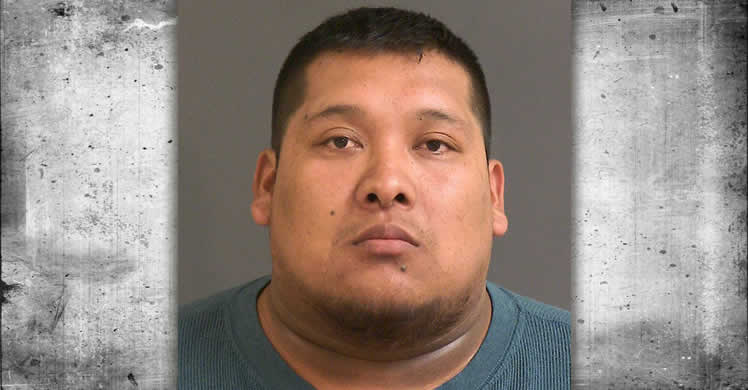 CHARLESTON, S.C. – U.S. Immigration and Customs Enforcement (ICE) Enforcement and Removal Operations (ERO) lodged an immigration detainer Tuesday against an unlawfully present Mexican man arrested in North Charleston earlier this month for sexual abuse of a child.
Carlos Bartolo-Rios was arrested December 19 by the U.S. Marshals Southeast Regional Fugitive Task Force, of which ICE and the Charleston County Sheriff's Office are members, after executing a state criminal warrant at Bartolo-Rios's North Charleston residence for first degree criminal sexual conduct with a minor.
Mr. Bartolo-Rios is currently being held by the Charleston County Sheriff's Office while awaiting trial for the state criminal charges he faces. ICE has lodged an immigration detainer against Mr. Bartolo-Rios and will seek to take him into immigration custody for removal proceedings at whatever point he may be released from criminal custody for the crimes he faces in South Carolina.
"This case is an excellent example of ICE's ongoing focus to prioritize its immigration enforcement efforts toward unlawfully present foreign nationals who pose a clear threat to public safety," said ICE Enforcement and Removal Operations Atlanta Acting Field Office Director John Tsoukaris. "Despite attempts by some to confuse the public, ICE does not conduct any type of random or indiscriminate enforcement and the agency's targeted enforcement efforts make communities safer for all persons whatever their immigration status may be."
In fiscal year 2019, more than 90 percent of all persons arrested by ICE within the Atlanta field office, which includes Georgia and the Carolinas, either had a criminal conviction, a pending criminal charge, or were already subject to a removal order issued by a federal immigration judge.
Members of the public who have information about foreign fugitives are urged to contact ICE by calling the ICE tip line at 1 (866) 347-2423 or internationally at 001-1802-872-6199. They can also file a tip online by completing ICE's online tip form.
ICE is focused on the arrest and removal of public safety threats, such as convicted criminal aliens and gang members, as well as individuals who have violated our nation's immigration laws, including those who illegally re-entered the country after being removed and immigration fugitives ordered removed by federal immigration judges.