ICE OPA earns 2 prestigious communication awards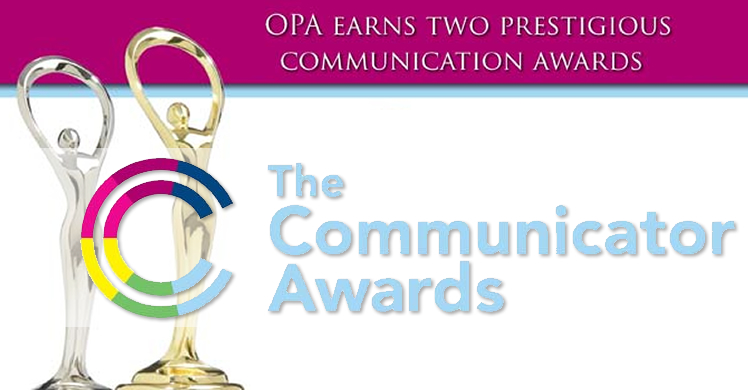 Two projects produced by the U.S. Immigration and Customs Enforcement (ICE) Office of Public Affairs (OPA) Strategic Communications Branch earned honors in the 21st Annual Communicator Awards program from The Academy of Interactive and Visual Arts.
The Communicator Awards recognize achievements in the fields of marketing and communications.
"These awards recognize the hard work and agency-wide support OPA provides," said Pedro Ribeiro, ICE's Assistant Director for Public Affairs. "This is a team effort, and it reflects the talent and creativity that OPA employees bring to the table in support of our agency's mission."
The communication campaign behind ICE's efforts to combat child exploitation, in support of programs led by ICE's Homeland Security Investigations (HSI), earned the 2015 Gold Award of Excellence in the category of "Integrated Campaign – Social Responsibility."
The award-winning communication efforts encompassed HSI's Operation Predator app and social media outreach, and HSI's online safety initiative Project iGuardian. The Operation Predator outreach consisted of supporting HSI's efforts to identify and locate fugitive child predators through social media and the Operation Predator smartphone app. The Project iGuardian communication efforts centered around promoting online safety for kids, teens and parents. In total, these efforts represented a holistic approach to support HSI's fight against child exploitation
OPA also earned a Silver Award of Distinction in the "Integrated Campaign - Promotional/Branding" category for creating and promoting "ICE: Securing the Homeland," an ICE-centric exhibit at the Crime Museum in Washington, D.C., that educated the public on the agency's role in national security.
OPA created the exhibit from scratch, scouring the agency for items to display – such as replica passports of the 9/11 terrorist attackers and seized counterfeit yet strikingly real-looking NFL Super Bowl rings – to engage museum visitors in learning more about ICE's mission.
ICE OPA's Strategic Communications Branch develops and produces of a wide variety of online, print and multi-media products, as well as writing executive level speeches, internal communication, managing ICE's online presence and developing national marketing plans for ICE and its programs.
The 2015 Communicator Awards received over 6000 entries from ad agencies, interactive agencies, production firms, in-house creative professionals, graphic designers, design firms and government organizations, according to the competition's website.