ICE removes dangerous criminal alien from Oregon to Mexico
Man convicted of attempted murder, theft and probation violation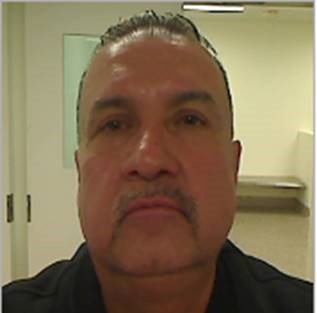 PORTLAND - U.S. Immigration and Customs Enforcement (ICE) officers removed an illegal alien to Mexico Tuesday, who was previously convicted in 1996 of attempted murder in Oregon.
On Nov. 7, 1996, the District Court of Salem, Oregon, convicted Abel Rojas-Hernandez, aka Juan Carlos Gonzalez-Cordova, aka Juan Manuel Perez, 57, for attempted murder and sentenced him to 25 years confinement. Rojas-Hernandez also has previous convictions for theft and probation violations.
On Feb. 8, 2012, ICE Enforcement and Removal Operations (ERO) officers encountered Rojas-Hernandez at the Oregon Department of Corrections (ODOC) and lodged an immigration detainer with the jail.
On Nov. 23, 2020, Rojas-Hernandez was released from the ODOC, transferred to ICE ERO custody and subsequently housed at the Northwest ICE Processing Center. On January 5, an immigration judge ordered Rojas-Hernandez removed from the United States.
"Thanks to the coordinated efforts between both the Oregon DOC and ICE ERO this dangerous criminal alien was transferred safely from the custody of one law enforcement agency to another versus released into the community to possibly reoffend," said ICE's Enforcement and Removal Operations (ERO) Seattle Field Office Director Nathalie Asher.
Rojas-Hernandez was removed from the United States via an ICE Air Operations charter flight and transferred to the custody of Mexican authorities.
ICE is charged with enforcing federal immigration laws enacted by Congress. ICE officers are sworn law enforcement officers who carry out the arrest, detention and removal of aliens found to be in the United States unlawfully.
Aliens processed for removal may receive their legal due process from federal immigration judges in the immigration courts, which are administered by the Executive Office for Immigration Review (EOIR). EOIR is an agency within the U.S. Department of Justice and is separate from the U.S. Department of Homeland Security and ICE. Immigration judges in these courts make decisions based on the merits of each individual case. ICE officers carry out the removal decisions made by the federal immigration judges. For more information on EOIR, visit: https://www.justice.gov/eoir/.